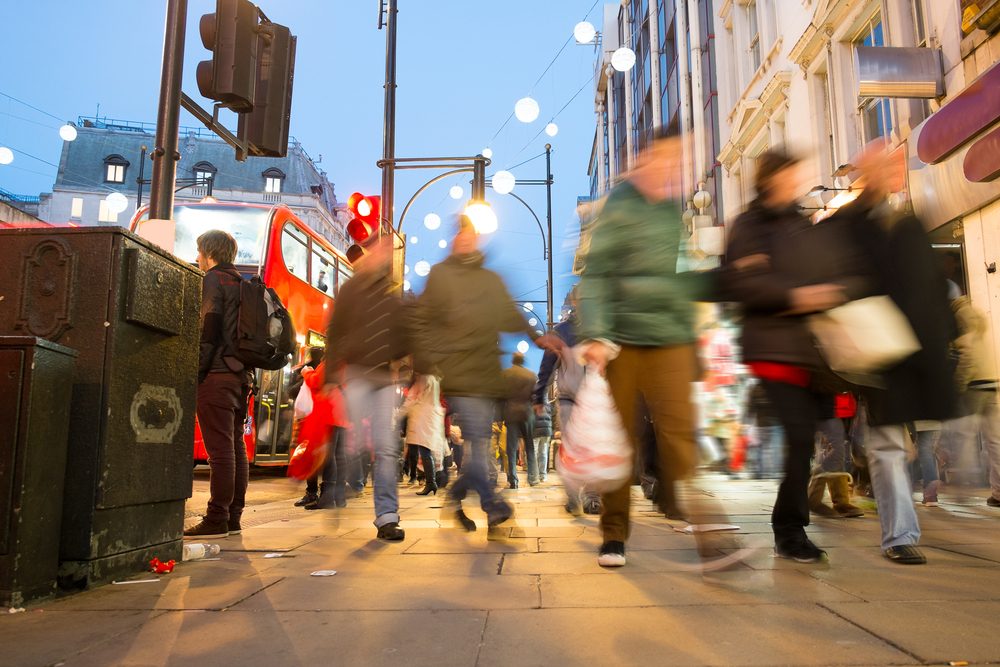 Figures released yesterday showed that the high street did not have a very merry Christmas. UK retailers suffered the worst December for a decade last month, as Brexit worries and a dramatic fall in consumer confidence affected sales. Growth dropped to zero in December for the first time since 2008, with every area of sales hit apart from food. The public unsurprisingly stocked up on food in the run-up to Christmas, but intense competition between the major supermarket chains also helped drive prices down.
This is told in Tesco reporting its best festive sales performance since December 2009. Britain's biggest retailer posted growth of 2.2% in the six weeks to 5 January, while sales rose by 0.7% in the 13 weeks to 24 November. There was more bad news, as Jaguar Land Rover and Ford confirmed there would be thousands of job cuts, many of which will be in the UK.
Onto politics and Downing Street said that if Theresa May's Brexit deal is voted down, any debate over a Brexit plan B would be just 90 minutes long and only one amendment would be allowed. If, as expected, the bill does fail, then MPs will be under enormous pressure to decide how to act – they are likely to want to submit many amendments, including a call for a second referendum, or the need for a Norway-plus option of remaining in the single market and customs union. The worry is that 90 minutes is not long enough to resolve what is such a complicated matter and there has been heavy criticism of the government, which appears to be trying to deny Parliament the chance to decide on the best way forward.
Yesterday, Bloomberg published a fascinating article that takes a look at how deeply Brexit has divided Britain. The piece takes the form of nine charts, which give a sense on how split the country is at present. Worryingly, it doesn't look as if there will be a coming together anytime soon either.
Speaking of fascinating articles, we recently published one that presents some key economic and political themes to look out for in 2019. The last couple of years have been steeped in turmoil and we don't expect this year to be any different. The eurozone's growth is clearly tapering off and there are some who believe the same will happen to the US. Without knowing what form Brexit will take, it is difficult to say what will happen to the UK with any certainty, but we will have more of an idea in just over two months.
Today's economic data releases will give us more of an idea of how the UK economy fared towards the end of last year, with a raft of releases for November 2018. We will see the balance of trade reading, GDP growth rate and some output figures. A pretty busy end to the week as far as the UK is concerned.
GBP: bad tidings for UK retailers over Christmas
Yesterday, we woke to the news that UK retailers suffered the worst December since 2008 last month. The high street was hit by Brexit worries and a sharp decline in consumer confidence over the festive period. Total sales growth dropped to zero for the first time in a decade, with all areas hit by a fall in sales apart from food. Indeed, Tesco's records showed the best festive sales performance since December 2009.
The carmaker Ford announced new plans that are expected to lead to thousands of job losses across Europe. While the immediate impact on UK workers is expected to be minimal, Steven Armstrong, the European chief of Ford, said that if the UK was to leave the EU without a negotiated deal, then there would a review of UK operations. Jaguar Land Rover also said it will slash around 4,500 job losses, many of which will be in the UK.
Jeremy Corbyn confirmed that Labour's approach to Brexit is a new deal rather than another referendum, saying that if the party were to win a snap election, they could seek an extension of article 50. This would give them time to negotiate a new deal, but will be a blow to those Labour supporters demanding a second referendum. Corbyn said that "Any political leader who wants to bring the country together cannot wish away the votes of 17 million who wanted to leave, any more than they can ignore the concerns of the 16 million who voted to remain." However, he did say that if Labour failed to secure a general election, then all options would be kept on the table, including campaigning for a public vote.
Today is an extremely busy end to the week for UK economic data, beginning with the balance of trade figures for November. We will also the month-over-month and year-on-year GDP figures, as well as construction output, and industrial and manufacturing production figures.
EUR: ECB remains upbeat about the eurozone economy
On an extremely quiet day for the eurozone, we did see the release of the European Central Bank's December meeting minutes. They showed that the ECB's assessment of the eurozone economy is still moderately positive, although it is worth bearing in mind that quite a lot has happened since then. While there was an acknowledgement that the economy weakened in the second half of last year, this was put down to one-off factors and a simple loss of strong momentum.
Of course, only time will tell whether the analysis last month is far too optimistic or just about right, but this week has been a bit of a mixed bag so far, with extremely disappointing figures from Germany followed by the best unemployment figures from the eurozone for a decade. Interestingly, the minutes also showed that policymakers are likely to debate new multi-year loans to bank as a means to stimulate growth. Ultimately, the sentiments expressed were very similar to those laid out by the FOMC minutes on Wednesday.
Nothing on the schedule today, but it will be interesting to see how the euro ends the week against the dollar. It lost a little ground yesterday following Wednesday's rally, but is still firmly above the $1.15 mark.
USD: Trump says he'll 'probably, maybe definitely' declare national emergency
After being accused of throwing several temper tantrums because he cannot get his own way regarding the border wall, yesterday Trump spoke about declaring a national emergency, saying "I'll probably do it, maybe definitely." Such action – if successful – would permit him to use the military to construct a border wall without congressional approval, but it isn't clear whether he is actually permitted to declare an emergency under the circumstances.
Initial jobless claims came in better than expected in the week ending 5 January. The number of Americans filing for unemployment benefits dropped by 17,000 to 216,000 from the previous week's revised level of 233,000 and some way below expectations of 225,000. Fed Chair Jerome Powell delivered a speech yesterday afternoon, where he reiterated that the central bank is flexible and can change its policy instantly if the economic outlook changes. He added that the previous forecast of two rate hikes in 2019 was based on a 'very strong outlook for 2019'.
The key release from the US today is December's inflation rate. It is expected to dip to 1.9% this time around from 2.2% the previous period. The core inflation rate – that is, inflation which removes particularly volatile components, such as the cost of food and energy – is expected to hold steady at 2.2%.
For more on currencies and currency risk management strategies, please get in touch with your Smart Currency Business trader on 020 7898 0500 or your Private Client trader on 020 7898 0541.