Simon says…read about my experiences of growing a British heritage brand
Hi Simon, can you begin by tracing the humble beginnings of the Simon Carter brand?
I started out with a part-time job at a vintage clothing store, where I discovered a motorcycle brooch. Having received many enquiries about it, I decided to order one hundred men's brooches from a manufacturer in Cornwall. I then knocked on doors along the King's Road before selling 50 pieces to a jewellers. Once I'd secured my first sale, others followed suit.
How did you grow the brand in the UK?
It was easier in the '80s. There were so many independent shops; you could just knock on the door and somebody was there. We had a large number of small customers up and down the UK, and we also had sales agents, which have more or less disappeared nowadays.
The UK sales expansion was driven by organic means, sales agents and doing trade shows. Getting some key stockists onboard early on allowed us to benefit from a 'ripple effect'.
What are your longest-running partnerships with UK stockists?
I've worked with Liberty of Regent Street for 25 years, House of Fraser for 25 years and John Lewis for 23 years. I'm not so sure that you can get in from the very beginning now; those were good times, but you still had to work at the relationships. You had to come up with new products to keep the brand fresh and relevant. These are challenges as difficult and important today as they were then.
What was the biggest step toward UK growth you took?
The brand's biggest step change was the transition from accessories only to incorporating clothing into our offering. This is the opposite way round to the route most brands take. Clothing was our big break – it gives your brand more credibility, increases your turnover and your presence. Your brand becomes something bigger and more important in the eyes of consumers.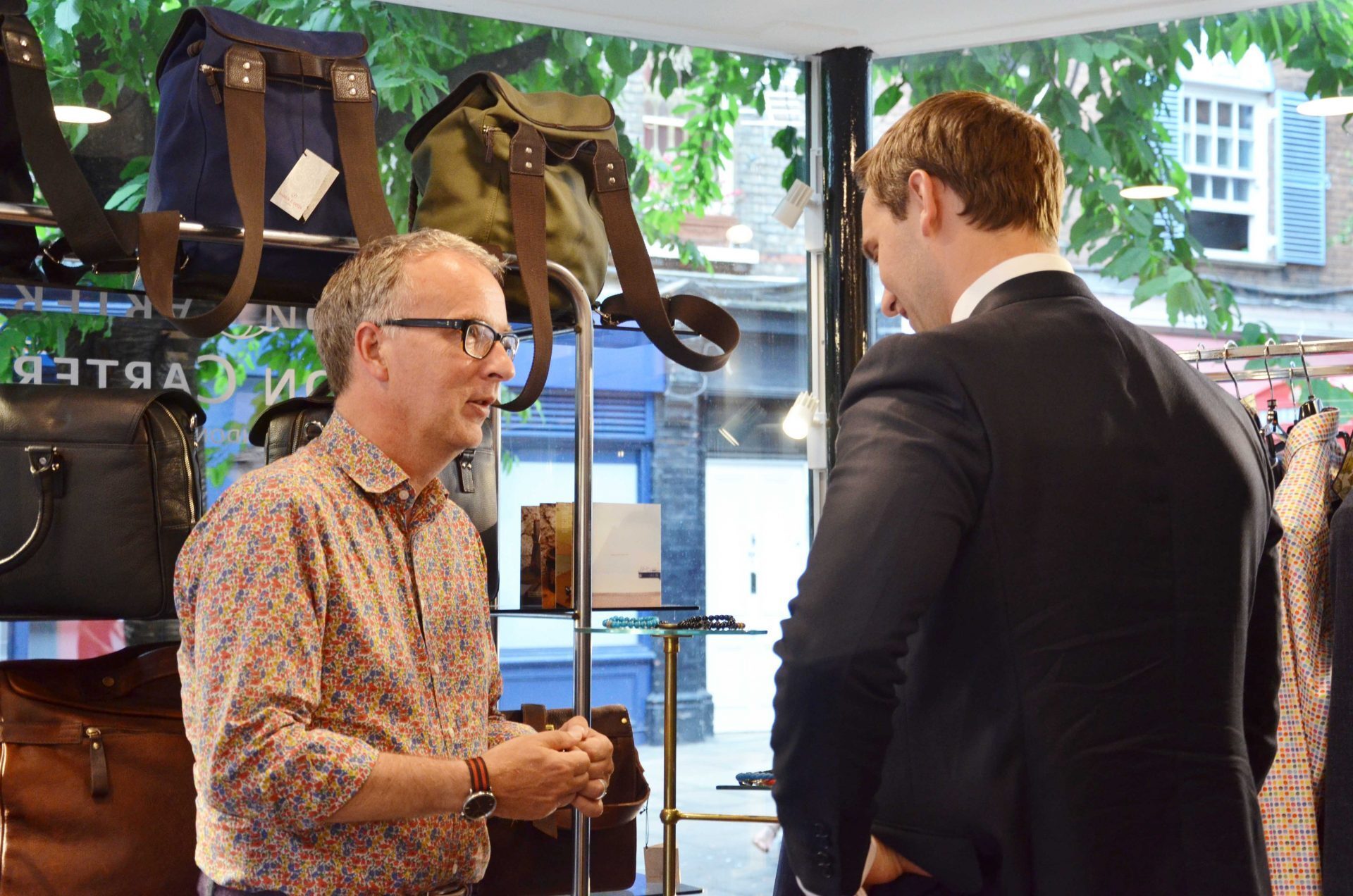 How did you expand the brand internationally?
When we started to expand the business, the first (and biggest) export market for us was Japan. It's still an important one now. Japanese stockists bought my product from Liberty for resale! There was no internet back then, but after a few months they tracked me down. I'm still working with the son of the distributor who found me all those years ago.
You mentioned trade shows earlier. In what ways can they be helpful?
There was a precursor to the UKFT, a trade body called the British Knitting and Clothing Export Council – the BKCEC. They used to organise an annual trade fair in Tokyo and Osaka, and attending was a big commitment for a small business back then. Fortunately, we had them to guide us. I remember being told 'Look, you won't write a single order on your first trip. Nobody does in Japan.' Even to this day, I tell people showing at Pitti Uomo in Italy that Japanese buyers will look, then come back next time, and maybe the time after that. They want to see that your brand isn't fly-by-night, that you're going to be back. They don't want to have your product in their stores, and for customers to like your products, only for your brand to disappear the next season. These are actually the biggest worries for the Japanese, more than fearing that a product doesn't sell – credibility issues, and the loss of face with the customers. Once you're 'in' in Japan with a brand, they are very reluctant to drop you for those reasons. They'd much rather work with you and get it right.
Finally, would you recommend trade shows as a route to export?
Trade shows are a great route to market. We've met good distributors and agents through attending them. We still work with agents in Italy that we've had for ten years – we value long-term relationships with agents. What trade bodies like UK Trade and Investment (UKTI) do very well is market research. If you're thinking of entering a market, they're able to research it for you. The other thing that they used to do rather more, was to throw cracking receptions at the embassies, and parties at Pitti Uomo. It's difficult to put a price on events like those, but I think they had enormously high value. There was no doubt that overseas buyers thought that it was a real treat to be invited to those receptions. I used to network at those all the time; you could build on the relationships you made during the day. I've worked with government-funded trade bodies throughout my career, really, so it seems fitting that I'm now serving on the board of the UKFT. I'm putting something back in!
See how we can help you
More popular articles
for fashion businesses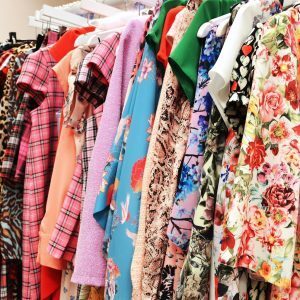 How brexit is affecting the fashion industry, and how UKFT is helping
Read more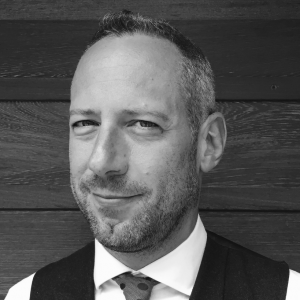 Fashion Forward – an interview with the CEO of UKFT, Adam Mansell
Read more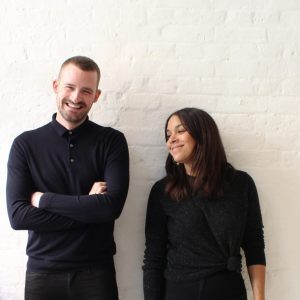 18.01 LONDON: an inspirational journey of building a fashion business
Read more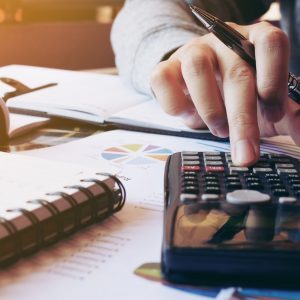 The added value of considering your VAT obligations
Read more