Complementary business services from Smart Currency Business
Here at Smart Currency Business, we pride ourselves on offering our clients a holistic service that goes beyond simply providing guidance on the most effective currency risk mitigation strategies. To that end, we have partnered with some of the leading businesses from across the UK to extend our product offering and help maximise the opportunities out there.
We understand that each and every business is unique and so optimising your processes and transactions requires a tailored approach. Our team work closely with all clients to really get a grasp on your business's situation so we are better positioned to offer expert guidance. All too often, we see companies take a one-size-fits-all approach, but we believe the modern world requires a modern approach.
In addition to the traditional foreign exchange services that we provide, we are on-hand to introduce you to our trusted and highly reputable partners. Your business might require non-bank lending, exotic currency delivery, tax advice, accounting, pensions, or R&D Tax Credits. Importantly, we haven't just partnered with anybody – we were insistent that every business we work with shares our vision of helping UK businesses realise their growth ambitions.
But don't just take our word for it – we recently introduced On Air Dining to one of our specialist partners and they were able to recoup £140,000 for their business. This all came about from a foreign currency risks management requirement, but after discussing their situation, we realised they might qualify for the government's R&D Tax Credit scheme. Shortly after, they received a significant cash injection they simply did not expect to get.
Get in touch and let us tackle your business challenges now or click on the areas that interest you to find out more:
Alex Bennett – Head of Corporate Sales, Smart Currency Business
"Our team has conducted extensive research to identify the solution providers that can add real value to the services we offer our clients. Each and every provider we have partnered with has been rigorously assessed to ensure that the services they provide are amongst the best in the country. Our high customer retention is testament to our service offerings."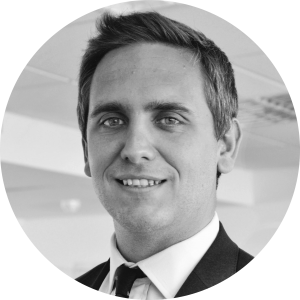 Contact us below for more information on Business Services