Read our Currency Forecasts to stay informed
Political and economic uncertainty has caused significant volatility in the currency markets. It is a situation unlikely to end anytime soon. With that in mind, we are proactive in explaining the potential ramifications of failing to protect your company against adverse market movements.
Our Quarterly Forecasts are designed to provide real insight into currency markets and the key events that move them. They also highlight a huge disparity between what banks predict and what happens in the real world. This reinforces our point that even expert predictions are unreliable and that it is best to stay well informed and take a risk management approach to currency.
Download your free Currency Forecast from our selection below.
Our latest series of Quarterly Currency Forecasts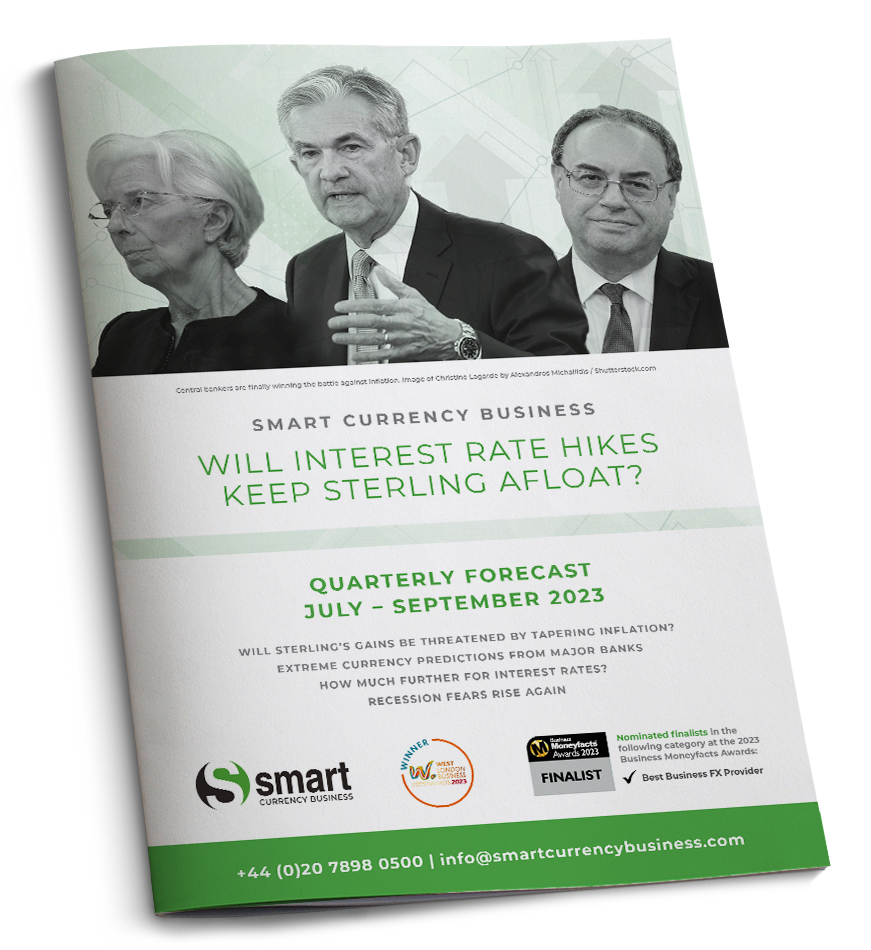 As inflation heads down, where will it leave exchange rates?
Download your free copy of our latest Currency Forecast today
Alternatively, contact us on 020 7898 0500 and speak to one of our currency experts who are on hand to provide guidance.