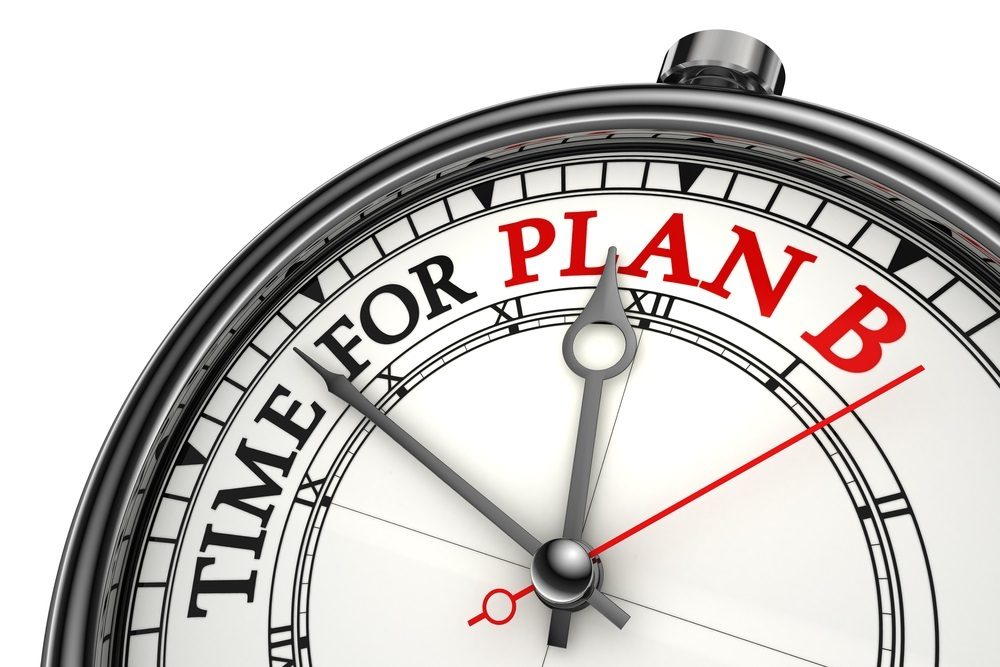 It was another day full of Brexit-related drama, beginning with Conservative MP Dominic Grieve putting forward an amendment that was aimed at preventing the government from running down the clock to a no-deal Brexit if Theresa May's withdrawal proposals were defeated. Later, Tory MPs reacted furiously at the Speaker, John Bercow, allowing the debate, with some suggesting that he was no longer neutral on Brexit. A claim which the Speaker strongly denied.
Soon after, MPs voted on the Grieve amendment and the government lost by 308 votes to 297. This effectively forces May to hold a 'plan B' vote on what happens next within three days if she loses the Brexit vote next Tuesday 15 January. It is worth highlighting that since May delayed the vote towards the end of last year, there have been no changes to May's Brexit plan and, given that the original delay was because it was expected to suffer heavy defeat, there is no reason to think this won't happen next week.
The truth is that the amendment merely forces the government to act quicker than it might have done if May's bill is defeated. There is reason to think that the government would have acted quickly anyway, but prior to the amendment, May had 21 days to make a statement on what will happen next. Now she has three days. It is difficult to understand exactly why Tory MPs reacted so furiously to something that simply acknowledges the urgency of Brexit negotiations. But politics can be odd like that.
Unemployment in the eurozone hit a 10-year low which is some welcome news after some extremely disappointing data from Germany over the past couple of days. Still, balance of trade figures from the eurozone's largest economy showed the trade surplus decreased yet again. Stock markets rallied again, as US-China trade talks concluded and investors hope an agreement will be forthcoming. Bloomberg reported that Trump is keen to strike a deal with China to boost stocks which, erm, helped boost stocks.
The latest Federal Open Market Committee meeting minutes were perhaps a little more dovish than expected, with policymakers saying that the Fed can 'afford to be patient about further policy firming' and that some members believe there will only be a 'relatively limited' amount of hikes. The minutes also showed that the interest rate hike in December came despite some reluctance on the part of some policymakers. It was felt that the lack of inflationary pressures justified keeping rates on hold. Strange, how quickly things can change.
We have decided to delay the release of the next in our series of currency forecasts. Given that so much hinges on how MPs vote on Theresa May's Brexit withdrawal proposals next week, we thought we would wait until we learn the result and next steps before creating them. Times are always ever-changing but we didn't want our forecasts to be out of date within a couple of days. We'll let you all know when they are ready and you can download them for free in due course. Until then, why not take a look at an article we have recently published about what to look for this coming year?
If you are yet to put risk management strategies in place to protect your foreign currency exposure, then you can email our trading team direct on corptraders@smartcurrencybusiness.com to discuss your requirements. Our team is on hand to talk you through the options available to you and how best to mitigate the inherent risks of currency volatility.
GBP: MPs vote for three-day plan B amendment
There are now fewer than 80 days to go until the UK is set to withdraw from the EU and it is justifiably dominating the headlines, especially given we are now only a few days away from the vote on Theresa May's Brexit proposals. After Dominic Grieve put forward an amendment to prevent the government running down the clock, the Speaker John Bercow allowed the debate, and the amendment was voted for shortly after. It effectively means that May must present a plan B within three days if her proposals are, as expected, defeated. The next few weeks are going to be very interesting indeed.
The only economic data release from the UK was the labour productivity figures for the third quarter of 2018. As expected, it dipped by 0.4% in the three months to September, following a 0.5% growth in the previous quarter. Year-on-year, productivity increased by 0.2% which was above earlier estimates of 0.1%, However, those figures follow a 1.6% rise in the previous period and marks the weakest growth since the third quarter of 2016.
There are no releases on the economic data schedule from the UK today, but tomorrow is extremely busy, with November's balance of trade figures scheduled for release around 9:30am. We will also see the GDP growth figures for November, construction output, and industrial and manufacturing production figures. Together, the data should give us a real sense of how the UK economy fared towards the end of last year.
EUR: unemployment in the eurozone hits a 10-year low
Following Tuesday's extremely disappointing German industrial production figures – and Monday's factory orders – there was some much-needed positive news from the eurozone yesterday. The latest unemployment figures showed a fall to 7.9% in November 2018 from a downwardly revised 8% the previous month and better than the 8.1% the markets had been expecting. It is the lowest jobless rate since October 2008, although it does still mean that just over 13 million people in the euro area are out of work.
The only other release of note was the balance of trade figures from Germany, which showed that the trade surplus decreased to €20.5 billion in November, from €23.8 billion in the same month a year before. Imports increased by 3.6% while exports remained more or less unchanged. The latest figures mean that from January to November 2018, the trade surplus narrowed to €214.2 billion from €229.5 billion in the correspecting period the previous year.
The euro had a good day against sterling and the dollar following the news, as the markets reacted positively to the news. The euro climbed above the $1.15 mark for the first time since 7 November 20 18 (although it only just touched $1.1502 then before quickly falling back below). The moves were fuelled by an increased dollar sell-off, as traders reacted to dovish sentiment expressed by Fed policymakers.
It is a fairly quiet day for the eurozone today, although we will see the European Central Bank's monetary policy meeting accounts just after midday. It will be interesting to see what policymakers make of recent economic data releases and whether there are any hints at future policy.
USD: Fed acknowledges future policy path is less clear
What a difference a couple of months can make. In 2018, the Federal Reserve hiked interest rates four times as the US economy proved to be consistently strong. However, sentiment in recent times has been far more dovish, with policymakers stating that they are now on 'data watch' and some major banks have changed their expectations to no rate hikes this year. Some investors are even pricing in rate cuts in 2020 – something that was unthinkable not that long ago. It just goes to show how quickly things can – and often do – change.
The FOMC meeting minutes showed that the way ahead for the Fed is less clear than it was just a short time ago. A few members reluctantly increased interest rates in December which will probably come as a surprise to many people – some policymakers felt that the lack of inflationary pressure justified keeping rates on hold.
In sharp contrast to the rest of the week, today is fairly quiet in the UK, eurozone and US. However, we will see initial jobless claims up to 6 January 2019 and several Federal Reserve policymakers are set to deliver speeches this evening. The main focus, of course, will be on Fed Chair Jerome Powell's comments and whether he has anything to say in response to Trump's latest attack on the central bank's recent interest rate decisions.
For more on currencies and currency risk management strategies, please get in touch with your Smart Currency Business trader on 020 7898 0500 or your Private Client trader on 020 7898 0541.