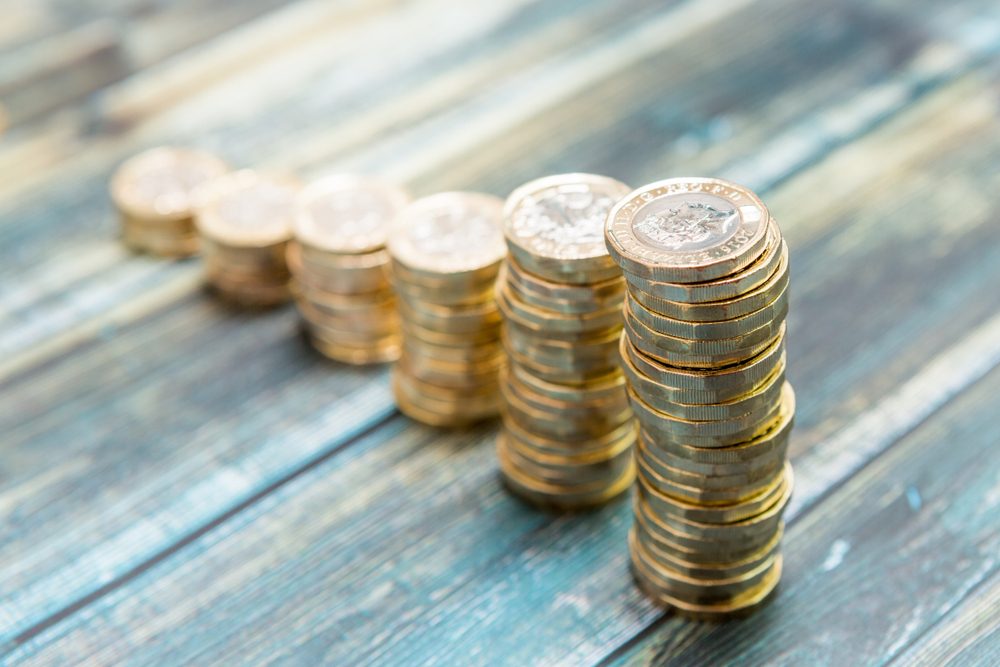 We saw a raft of UK data releases yesterday which appeared to suggest that the British economy is slowing in the first quarter of 2018. Construction output had been expected to fall, but not by as much as it did, while manufacturing production for February surprisingly shrank. Industrial production did grow, but not as much as forecast. All of these releases combined might give Ian McCafferty something to chew on, given his belief that monetary policy needs to be normalised sooner rather than later.
Meanwhile, Trump Tweeted that Russia should 'get ready' for missiles fired at Syria. It really is unbecoming of someone in his position to threaten such things on a social media platform, but it is something we should have all come to expect by now. The Russian rouble sank to its weakest level since November 2016 in the wake of the Tweet and you do have to wonder whether those who claim that the West is engaged in a new cold war with Russia might be onto something.
The year-on-year US inflation figure for March came in as expected at 2.4%, but consumer prices fell for the first time in 10 months. The Labor Department said the dip was because of weak gasoline prices. Today's economic data releases include the eurozone's industrial production figures for February and initial jobless claims in the US.
We are in the process of completing our latest currency forecasts which should be available for you to download next week. In the meantime, download our Treasury Management White Paper and see why the current political and economic climate should encourage you to think about putting a risk management strategy in place.
GBP: production figures come in below expectations
It wasn't a great day at the office for the British economy yesterday, as construction output and the industrial and manufacturing production figures all came in below expectations. Construction output had been expected to dip by 2.5%, but it actually shrank by 3%; industrial production grew by 2.2% in February against an expectation of 2.9%; while manufacturing production grew by 2.5% when analysts had forecast a 3.3% increase.
It doesn't paint a great picture for the first quarter of 2018 and it remains to be seen whether this is a blip, or whether the economy is slowing. Quite what the Bank of England will make of it is anybody's guess, but if the trend continues we could see a rethink of the normalisation of monetary policy. It's still too early to make that call and interest rates still seem likely to be increased to 0.75% in May.
Today, the Bank of England's Governor, Mark Carney and Deputy Governor, Ben Broadbent are due to give speeches. It will be fascinating to see what they have to say, especially in light of recent comments made by Ian McCafferty.
EUR: Draghi expects wages and inflation to rise
On what was an extremely quiet day for eurozone economic data, attention turned to the European Central Bank's President, Mario Draghi. He was speaking at the Generation €uro Students' Award Ceremony in Frankfurt and while he didn't make any specific references to monetary policy, he did strike an optimistic tone. He said that he expected wages and inflation to increase across the eurozone as the economy improves.
Today we will see the industrial production figures for the eurozone in February. Given the recent spate of disappointing readings, it will be interesting to see whether the figure comes in as expected. Analysts have forecasted a year-on-year increase of 3.8% in February, from 2.7% the month before.
USD: Trump accuses Russia of being partners with a Gas Killing Animal
WOW. There truly is never a dull moment with Donald Trump at the helm and yesterday there was yet more controversy, as he took to Twitter (where else?) to threaten Russia. To think that World War 3 could actually be instigated via the most powerful man in the world expressing himself on a social media platform is absolutely terrifying. He said that Russia should get ready for missiles fired at Syria, but perhaps this is just a means of trying to demonstrate he didn't collude with Russia during the election campaign.
The main release was the inflation rate which came in as expected at 2.4% and the minutes from the Federal Open Market Committee were released. They showed that all Fed members thought that the economic outlook has strengthened in recent months and that inflation was expected to rise over the next few years.
Today we will see initial jobless claims up to 7 April. They are expected to fall to 230,000 from 242,000 the month before.
For more on currencies and currency risk management strategies, please get in touch with your Smart Currency Business trader on 020 7898 0500 or your Private Client trader on 020 7898 0541.