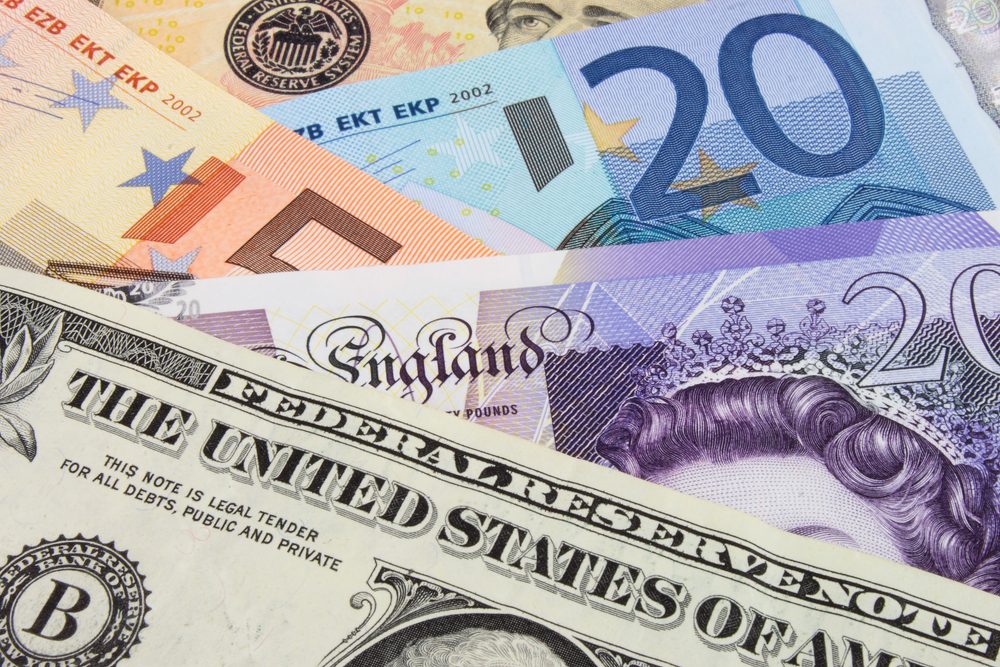 Yesterday was fairly quiet for economic data releases, but headlines were made following announcements made by members of the Bank of England and the European Central Bank. ECB policymaker, Ewald Nowotny, spoke in London and said that it was now time to 'start the gradual normalisation of monetary policy'. In an interview with Reuters, BoE policymaker, Ian McCafferty said that we 'shouldn't dally when it comes to tightening policy modestly'. Since the global financial crisis, we have been in a period of low interest rates and quantitative easing, but there are increasing signs that it is coming to an end.
Meanwhile, President Xi abated fears of a trade war between China and the US in a speech given at the Boao Asian forum. He said that China would widen market access for foreign investors and import tariffs would be lowered on some products. At this stage, nothing is certain, but the stock markets reacted kindly to the speech and moved a little higher. However, China has filed a complaint with the World Trade Organisation against the US tariffs on steel and aluminium so, clearly, the situation will likely rumble on for now.
The currency markets were fairly quiet, although sterling did slightly strengthen against the dollar. We saw France and Italy post some disappointing industrial production figures which are a slight concern for the eurozone's economic projections, while US producer price figures for March came in better than expected.
There's just time to let you know that Smart Currency Business provide a wide range of services that go above and beyond foreign exchange. The team here prides itself on delivering a holistic service and developing long-standing relationships. Do take a look at some of what we offer and please don't hesitate to get in touch if you want to learn more.
GBP: BoE policymaker calls for a tightening of monetary policy
It is often the case that speeches given by policymakers are a subdued affair, but yesterday, a leading BoE policymaker called for a tightening of monetary policy without delay. Ian McCafferty said that faster pay rises and an ever-improving global economy called for an interest rate rise in the near future.
It seems almost certain that UK interest rates will rise in May, but it will be interesting to see whether there are any additional rate rises as the year progresses. How the UK's economy performs will obviously be an important factor, but not everyone is agreed on the best way forward. It is all well and good citing the improving global economy, but the UK has fallen to the bottom of the G7 economies in recent times; is it better to see how wage growth and inflation play out before making any concrete decisions?
Today we have the balance of trade for February which is expected to contract from £3.074 billion to £2.6 billion. We will also see the construction, manufacturing and production figures for February; all are expected to have grown year-on-year.
EUR: France and Italy post disappointing data
It was a relatively quiet day for the eurozone yesterday, although we did see more evidence that the eurozone's data releases of late aren't all that inspiring. German business confidence appears to have waned of late, in part because of fears over Trump's proposed tariffs, but there is a growing feeling that expectations have perhaps been a little too optimistic.
French industrial production came in at 1.2% for February when 1.4% had been forecast, and Italy's monthly production actually fell by 0.5% when an increase of 0.8% had been expected. It all points to slightly concerning signs that the eurozone's economic recovery – which was so overt throughout 2017 – might be slowing. There's no real cause for alarm just yet, but with talk of a tightening of monetary policy increasingly prevalent, it does perhaps offer some food for thought.
Still, the euro climbed higher against the dollar yesterday and just about held its own against sterling. Today we will see the ECB's non-monetary policy meeting and President Mario Draghi is set to give a speech.
USD: US producer prices could encourage more rate rises
On a day where monetary policy normalisation seemed to dominate the news, it was perhaps fitting that US producer prices for March came in stronger than forecast. The producer price index rose by 0.3% in March which is an increase of the 0.2% rise in February and much higher than the 0.1% analysts predicted.
This will provide further encouragement for further US interest rate rises and we could yet see four rate hikes in 2018 (despite Jerome Powell saying there would only be three). It will be fascinating to see what the central banks do throughout this year.
Today we have the inflation rate for March which is expected to increase slightly, as well as the Federal Open Market Committee meeting minutes. We will also see March's monthly budget statement, which is expected to narrow to $-194 billion from $-215 billion.
For more on currencies and currency risk management strategies, please get in touch with your Smart Currency Business trader on 020 7898 0500 or your Private Client trader on 020 7898 0541.