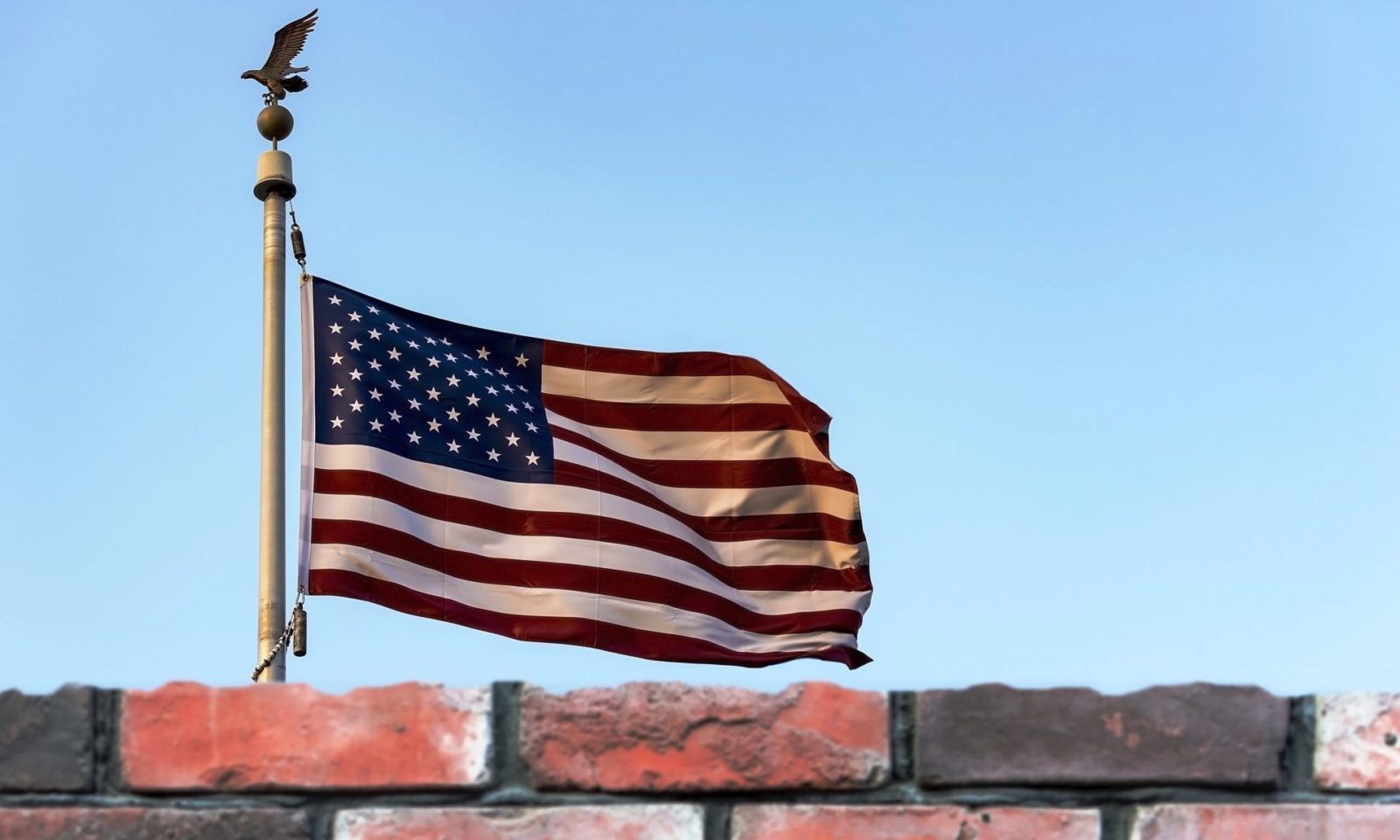 Rare is the day when Donald Trump doesn't do, say or Tweet something that reverberates around the world. So it was hardly surprising that on Friday, the former reality television star said that he would force a government shutdown that lasts for a 'very long time' if he doesn't get the money for a border wall. The president had demanded $5.7 billion to build a wall that would likely be ineffective at preventing people crossing the US border. Trump, who has repeatedly said he would be the one to shut the government down – and that he would not blame the Democrats if a shutdown happened – sent a Tweet blaming the Democrats.
On Friday afternoon, the Federal Reserve Bank of New York President, John Williams, said that the central bank could well reassess its interest rate policy in the new year if the US economy slows. Speaking to CNBC, Williams said "We are listening, there are risks to that outlook that maybe the economy will slow further." That could be an attempt to encourage the markets not to panic. Stock markets went into freefall after the Fed said it will hike rates two more times in 2019, but these comments reiterate that this policy is not set in stone. The markets reacted positively, with the Dow Jones spiking.
The economic data releases from Friday are all documented below, so do have a read of them to get a sense of what happened in the UK, eurozone and the US on Friday. Today is extremely quiet for obvious reasons, as people prepare for the Christmas break. Things to look for next year centre on Theresa May's Brexit plans and whether they can get through Parliament. There is every reason to think they have no chance, especially given that there has been virtually no changes to the bill that was postponed because it would be heavily defeated.
So much hinges on the government's next steps and it is certainly a risk to present MPs with a choice of voting for her bill or accepting a no-deal Brexit. There is still a chance that the Commons could vote against a no-deal, in which case it will be fascinating to see what happens after that. Anything is possible at the moment and sterling's performance over the next few weeks is virtually entirely dependent on the outcome.
We sincerely hope you all have a wonderful Christmas with friends and loved ones. Eat, drink, be merry and when you return, do have a serious think about putting risk management strategies in place if you haven't already. Sterling volatility is the order of the day at present and we would hate for your budgets, margins and profits to be significantly affected when there are still options available to you.
Give them team a call today on 0207 898 0500 or email our traders directly on corptraders@smartcurrencybusiness.com. Have a very Merry Christmas xoxoxoxo
GBP: budget deficit narrows in November 2018
It was quite a busy day in the UK on Friday, with several economic data releases on the schedule. Public sector net borrowing figures showed that the UK's budget deficit narrowed to £6.35 billion in November 2018 from £7.24 billion in the same month a year before. The figure was smaller than the £7.05 billion gap that was expected.
We also the Gfk consumer confidence reading for December which, as expected, dropped to -14 from -13 the month before. There are obviously still some concerns over the Brexit negotiations, which is reflected in the recent reading being the lowest since July 2013. Expectations about the economy over the next 12 months have fallen to their lowest mark since December 2011.
The final readings of the GDP growth rate for the third quarter of 2018 remained unchanged at 0.6% on a quarterly basis and 1.5% on an annual basis. The pound did OK against the euro and moves against the dollar were fairly muted throughout the day. As expected, there are no releases today, so enjoy your final day of work before the Christmas break and enjoy spending time with your loved ones!
EUR: consumer confidence at weakest since February 2017
It was a relatively quiet day for the eurozone on Friday, but we did see the flash estimate of the eurozone's consumer confidence reading. It had been expected to fall further from the previous month's -3.9 to -4.3, but it actually dropped further to -6.2. It is the weakest reading since February 2017.
We also saw the German Gfk consumer confidence for January which remained unchanged at 10.4. This was slightly better than the 10.3 the markets had been expecting. However, it is still the lowest reading since June 2017 and is therefore a cause for some concern. Indeed, the euro weakened against sterling and the dollar to end what had been a pretty decent week on a sour note.
Similarly, European stock markets ended the week on a bit of a low, with the Stoxx 600 down by 0.33% – a new two-year closing low. There is nothing on the schedule today and tomorrow is Christmas Day. We hope you have been good and Santa gets you everything you deserve.
USD: Fed's John Williams suggests markets should not panic
Durable goods orders for November were slightly disappointing at 0.8%, but this was some turnaround from the downwardly revised 4.3% fall in October. The markets had been expecting a figure of 1.6% so the release was both good and bad really. The final reading of the GDP growth rate for the third quarter of 2018 was revised downwards to 3.4% from a previous estimate of 3.5%.
The University of Michigan consumer sentiment reading came in better than expected though, at 98.3 from 97.5 the month before and above market predictions of 97.5. The 2018 average of 98.4 is the best year since the 107.6 reached in 2000. Personal income came in at 0.2% when a figure of 0.3% had been expected, but personal spending hit 0.4% when 0.3% had been expected. All in all, a bit of a mixed day for US economic data.
As you'd expect on the day before Christmas, it is extremely quiet on the economic data front today. Enjoy your Christmas and we will see you on the other side.
For more on currencies and currency risk management strategies, please get in touch with your Smart Currency Business trader on 020 7898 0500 or your Private Client trader on 020 7898 0541.