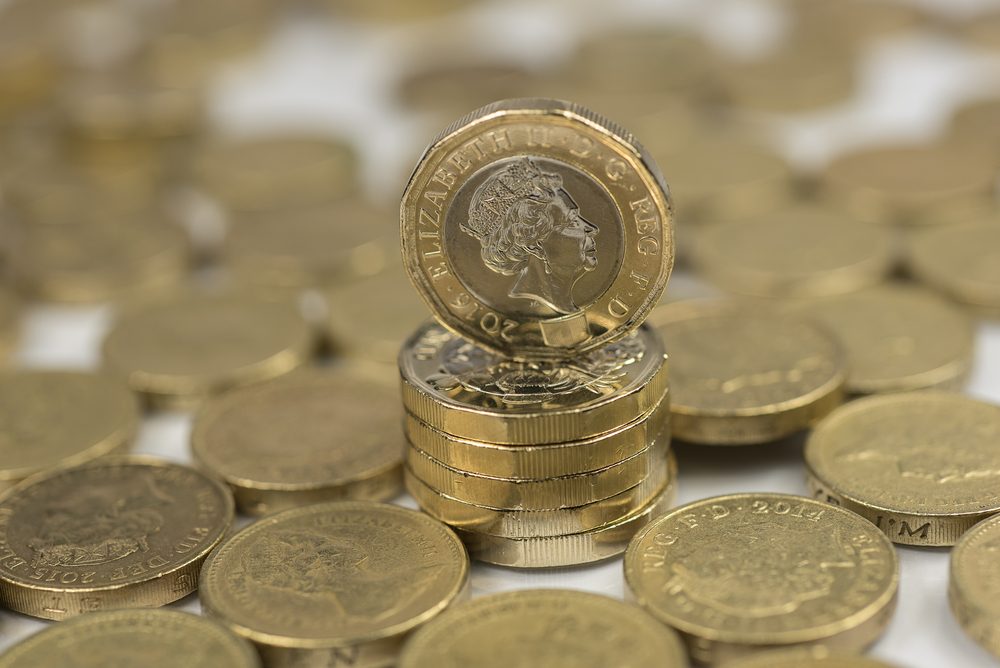 The pound started the year by posting its best quarter against the US dollar and sterling's good run continued last week. It climbed to a ten-week high against the greenback and made some impressive gains against the euro too. Indeed, in the past month, sterling has gained three cents against the single currency. However, what is perhaps most notable about its recent run is that economic data from the UK hasn't been all that positive and it is events elsewhere that have really driven its performance of late.
That suggests that its current position is more fragile than it might otherwise be and it would therefore be remiss to have any real confidence about whether it can continue strengthening. That is not to suggest it won't of course, but it is worth highlighting its precariousness. If nothing else, it helps demonstrate the importance of taking advantage of the recent moves to protect your budget and manage your currency risk.
Friday was quiet for UK economic data, but the eurozone's balance of trade came in below expectations. The trade deficit widened to €18.9 billion in February from €16.1 billion in the same month in 2017, but it has been expected to widen to €20.2 billion. It represents more disappointment for the eurozone.
Over the weekend, the US, UK and France launched airstrikes in Syria. Theresa May will be questioned by MPs about the attacks later today and is expected to say that it was in Britain's national interest. May refused to recall parliament last week to seek the approval of MPs.
Our forecasts will be available to download sometime this week so watch this space for updates, but why not check out our Treasury Management White Paper in the meantime? It provides an overview of some of the things to think about when considering your foreign exchange risk and is free to download.
GBP: sterling on a good run but for how long?
The pound ended last week by strengthening further against the dollar and its performance in 2018 has been pretty impressive. It has also performed well against the euro of late and the question really is how long can the run continue. It is worth taking sterling's performance against other currencies into account when we look at its movements against the dollar; GBPUSD would be trading somewhere near $1.28 if it matched sterling's wider performance against the currency basket. Clearly, sterling's run is down to dollar performance as opposed to UK factors.
Today is a quiet start to the week for UK economic data, but tomorrow we will have the unemployment rate for February. It is expected to hold steady at 4.3% which would be encouraging. Wednesday sees the inflation rate for March released and it will be interesting to see whether inflation will fall again.
EUR: eurozone balance of trade surplus widens
The main release from the eurozone on Friday was the balance of trade reading for February which showed that the surplus widened by €2.8 billion to €18.9 billion. While this is a strong reading, the figure had been expected to come in at €20.2 billion, so yet again there is some economic data from the eurozone that has missed expectations.
The German inflation rate climbed to 1.6% year-on-year in March from 1.4% the month to fall in line with expectations. The previous reading had been the lowest for 15 months. Inflation increased by 0.4% from February to March which was also what analysts had forecast.
The euro weakened against sterling but traded sideways against the dollar throughout Friday. Today we have no key data releases, but tomorrow we will see the German ZEW economic sentiment index. It is seen as a leading indicator for the German economy and given how eurozone data has disappointed of late, it will be very interesting to see what the outlook is. It is expected to dramatically fall from 5.1 to -1.3 which is indicative of the disappointing start to the year and fears of a trade war with the US.
USD: dollar weakness against sterling continues
The dollar didn't have a great week against the pound last week and continues to tumble. It hit a ten-week low against sterling and the situation could worsen for the dollar if we see any particularly strong data from the UK; the recent movements are largely because of dollar weakness and some sterling strength would exacerbate the current situation.
The University of Michigan consumer sentiment was released on Friday and came in at 97.8 against an expectation of 100.5. The fall is said to be in part because of concerns about the potential impacts of Trump's trade policies and how they could affect the US economy. Still, nothing is certain yet and there is still time to thrash out an agreement with China (and the rest of the world).
Today sees the release of the retail sales figures for March and tomorrow we will see the industrial and manufacturing production figures. On a monthly basis, industrial production is expected to climb by just 0.4% from 1.1% the month before.
For more on currencies and currency risk management strategies, please get in touch with your Smart Currency Business trader on 020 7898 0500 or your Private Client trader on 020 7898 0541.