Sterling relatively stable after election debate 'tie'
By Christopher Nye November 21st, 2019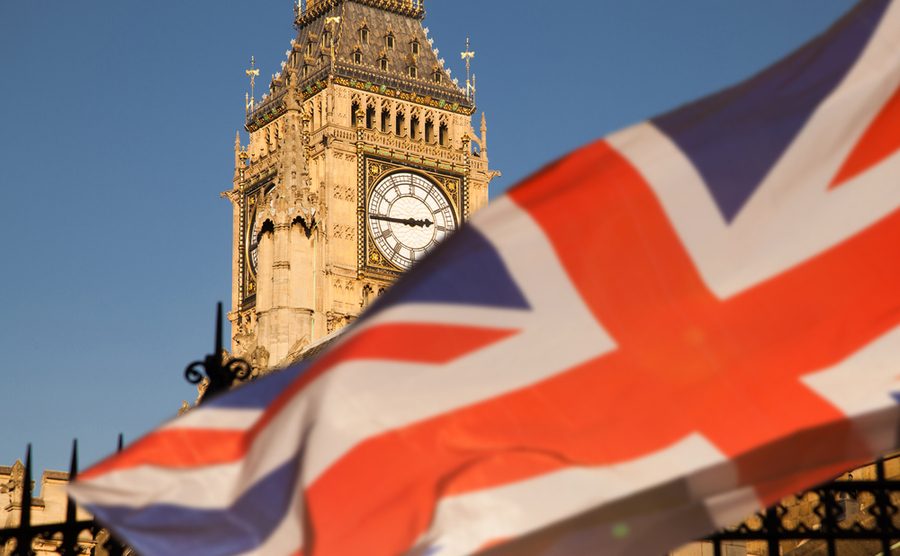 Sterling saw a slight drift after a relatively uneventful election debate, with polls suggesting it was largely a tie between Johnson and Corbyn. Meanwhile, the Lib Dems launched their manifesto yesterday evening, claiming there would be a £50 billion windfall from stopping Brexit.
The ECB's Philippe Lane has addressed talk of an economic slowdown in the Eurozone, saying that he expects there to be a recovery within the next one to two years.
US-China trade talks seem to be slowing down once more, as the two countries clash in a separate bill over issues of protecting human rights in Hong Kong. The impeachment inquiry continues, with US Ambassador Gordon Sondland saying Trump did put pressure on the Ukraine to investigate Joe Biden.
Lock in today's exchange rate with a forward contract for up to two years and gain certainty over how much your capital will be worth, no matter what happens. Get started by calling your Business Trader today on 020 7898 0500.
GBP: Sterling stable as polls suggest election debate tie
Sterling drifted lower against the dollar yesterday afternoon as polls suggested a tie in the election debate between Boris Johnson and Jeremy Corbyn. Despite this slight fall, sterling remained near six-month highs and looks stronger again this morning.
Given that Corbyn is behind in the election polls, analysts have said that the debate has reflected well on him, due to his better-than-expected performance. This caused the pound, which is still partial to a Conservative majority, to lower slightly. Opinion polls will now be watched to see if the debate has any bearing on public opinion.
Meanwhile, the Conservative Party has come under fire for rebranding one of their Twitter accounts as 'Fact Check UK' during the election debate on Tuesday evening. MP Dominic Raab has defended the move and Conservative Party chairman James Cleverly, who is responsible for digital campaigning, said that the nature of the site was "clear".
Labour are due to launch their manifesto today, which is expected to include a windfall tax on oil companies.
EUR: ECB expects economic recovery 'in next year or two'
With data from the eurozone still pointing to slow growth, the ECB's Philip Lane told La Repubblica yesterday that the bank still does not expect recession, and expected the Eurozone economy to recover within the next year or two.
Record-low interest rates, a report released yesterday by the central bank said, have been key in leading to 'excessive risk-taking in some sectors.' Some bank members argue that the below-zero deposit rate set by the ECB is forcing banks to 'pile into' riskier assets to stay profitable.
The European Commission has indicated its approval of most eurozone members' draft budgetary plans for 2020, although it has warned that some, including Spain, France, Italy and Portugal, do risk deviating from the Stability and Growth Pact's terms due to not meeting the debt-reduction benchmark.
Today is the first busy day of the week for economic releases, with consumer confidence flash figures, French business confidence data, ECB monetary policy meeting notes and more.
USD: Dollar lower after FOMC minutes
The dollar was stronger against the euro and the pound yesterday ahead of the release of FOMC minutes, however slipped slightly after their release. The minutes showed Fed officials agreed that the policy stance "likely would remain" where it is "as long as incoming information about the economy did not result in a material reassessment of the economic outlook." However, the minutes also revealed that they see an elevation in downside risks surrounding the economic outlook.
In US-China trade news, President Trump threatened to raise new tariffs on Chinese imports, and China condemned the US legislation aimed at protected human rights in Hong Kong, saying that the US should stop interfering. These latest developments cast doubts over whether a phase one deal can be signed in the near future.
For more on currencies and currency risk management strategies, please get in touch with your Smart Currency Business trader on 020 7898 0500 or your Private Client trader on 020 7898 0541.