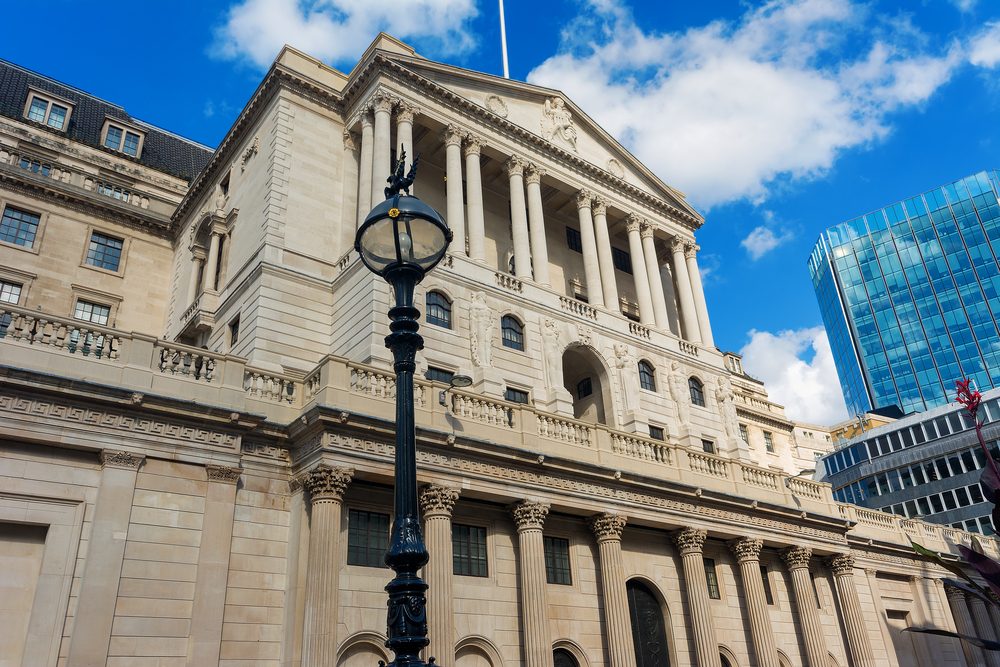 As expected, the Bank of England voted to keep interest rates on hold yesterday. The vote was unanimous, but the pound rallied following the meeting after the minutes revealed interest rates could rise higher than previously forecast. Governor Mark Carney also said that it was possible inflation could rise above 3% again in the near future, albeit temporarily. However, he also said he expected wage growth to rise too which would be a relief to UK households.
Over in America, the initial jobless claims came in well above expectations. They had been forecast to be 232,000 but the actual figure we 221,000. This is the lowest value for three weeks and it is possible the reading prevented the pound making even greater gains against the greenback. Overnight, we learned that there has been a second US government shutdown in three weeks. Senator Rand Paul stalled a key vote and funding for the federal government has now lapsed.
The main release in Europe was the German balance of trade report which was slightly below what had been expected. It fell to €18.2 billion in December from €23.7 billion the month before, against an expectation of €19.5 billion. The euro weakened against the pound and suffered some very slight losses against the dollar too.
The BoE highlighted how forecasts are always subject to change yesterday, so with that in mind, why not grab a copy of our latest currency forecasts? They have been more popular than ever this time around so grab hold of yours and see what all the fuss is about!
GBP: unanimous vote to keep interest rates on hold
The key talking point from yesterday was the BoE's interest rate decision. As expected, the MPC voted to keep rates on hold, although it might have surprised some quarters that the vote was unanimous – especially given the tone struck in the press conference after the decision announcement.
Governor Carney said several things of, ahem, interest, not least that he expected inflation could rise above 3% again in the short-term. He also said that the central bank was increasingly confidence that wage growth would pick up soon. If true, that's good news for UK households – but only if the gap between wage growth and the consumer price index narrows.
In the minutes of yesterday's meeting, we also learned that the BoE warned that rates could rise higher than was forecast three months ago. Strange, that even as they were announcing that rates would be kept on hold, they were also warning that the cost of borrowing could increase.
Today we have the industrial and manufacturing production figures, as well as the balance of trade for December. A busy end to a bit of a strange week for the pound which has seen much volatility to say the least.
EUR: German balance of trade slightly disappointing
On a day dominated by the BoE's meeting, the German balance of trade figures were released. As the eurozone's largest economy, it was certainly a point of interest for investors and the figures came in slightly below expectations. However, there is still a surplus of some €18.2 billion so it's nothing to get too worried about.
The euro didn't have a brilliant day, although this was likely largely because of events elsewhere. Having said that, the balance of trade couldn't have helped matters – it's just questionable how much it hindered the single currency's performance.
Today is a fairly quiet one for Europe and so we expect attention to be mainly turned towards the UK which has quite a busy schedule.
USD: better-than-expected initial jobless claims
The dollar weakened against sterling yesterday following the news that the BoE could look to increases interest rates to a greater extent than previously forecast. Still, it was a good day for US economic data, as initial jobless claims came in at 221,000 when 232,000 had been forecast.
Meanwhile, the Federal Reserve's Patrick Harker gave a speech in which he said he was open to an interest rate hike in March. He also said he had lightly pencilled in two rate hikes for 2018, but this could increase to three depending on inflation and the economy.
Like Europe, today is a quiet one for the US, but it will be interesting to see whether the dollar can retrace yesterday's losses, or the pound can break through a psychological barrier and push even higher.
For more on currencies and currency risk management strategies, please get in touch with your Smart Currency Business trader on 020 7898 0500 or your Private Client trader on 020 7898 0541.