How we support our local community
We're not just passionate about helping our clients grow their businesses, our passion for caring and development extends to the local community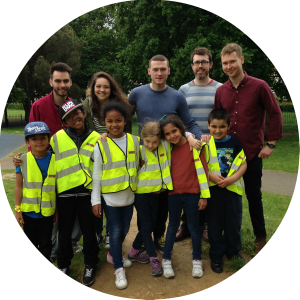 Giving disadvantaged children an opportunity to enjoy the outdoors with Solidarity Sports
We've been supporting Solidarity Sports for over a year now. It's a charity set up to give inner-city children the opportunity to play sports together. The founder explains his vision: to create 'a world where every child who lives on the margins of society has the confidence to choose any path in life and follow it with strength and skill.'
Solidarity Sports has been around since 2007 and its programmes have gone from strength to strength. They now include healthy eating, art and residential field trips.
We've organised a range of activities for and in cooperation with the charity, often attended by a group of our colleagues. We've taken the children ice skating and on trips to Kew Gardens, the science museum. Soon we'll be doing a speed boat trip on the Thames.
'Give a girl a future' with the British Asian Trust
This year Smart Currency Business and Smart Currency Exchange took part in an endurance bike race to raise money for the British Asian Trust's 'Give a girl a future' campaign.
The British Asian Trust was founded in 2007 to tackle the widespread poverty and hardship that encompasses numerous communities in South Asia. The 'Give a girl a future' campaign aims to transform the lives of girls living in South East Asia and unlock their potential.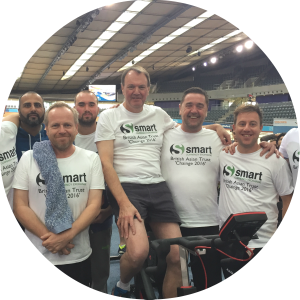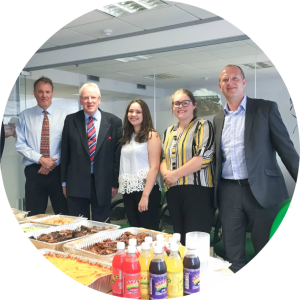 Raising awareness on City Giving Day
Organised by the London Lord Mayor's Appeal, City Giving Day helps businesses raise awareness of the support they provide to local communities and charities. An annual celebration, City Giving Day 'unites the City of London in celebrating the differences made and lives changed through its charity and community partnerships.'
We celebrated City Giving Day this year with a company-wide Pirates of the Caribbean-themed fundraising day, featuring a Caribbean buffet, treasure hunts, pirate games, quizzes and a visit from the Lord Mayor himself.
Get involved!
To take a look at pictures and see how much money we raise follow us on Twitter @SmartCBusiness
If you would like to get involved with our charity work, let us know by emailing csr@smartcurrencybusiness.com to tell us you're interested.