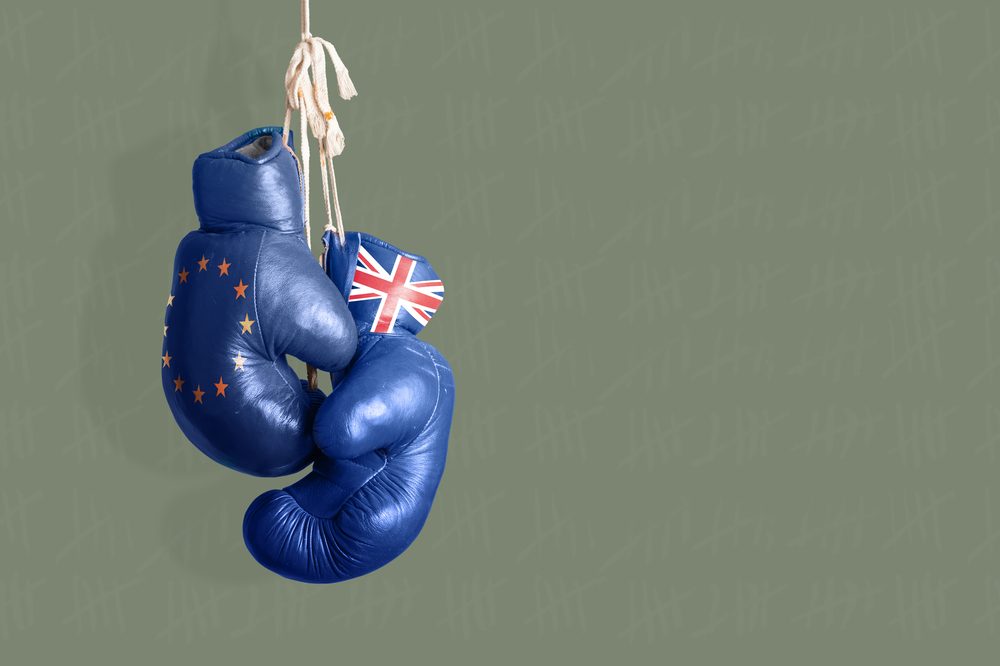 After recovering some ground on Wednesday and Thursday, the pound dropped back once more against the euro and dollar. The moves came following yet another Brexit blow to Theresa May's hopes of getting her withdrawal agreement through Parliament. The meaningful vote – which was originally supposed to take place on 11 December – was postponed as May faced a crushing defeat. Since then, she has faced a no confidence vote and been forced to traipse around Europe seeking assurances.
Many felt this was futile and it certainly looks that way at present, as EU leaders rejected May's fresh proposals. Her appeals were largely centred on the idea of the EU having the target of terminating the Irish backstop no more than a year after it came into force. The idea had been supported by Germany's Angela Merkel and Austria's Sebastian Kurz, but was roundly rejected by Ireland, France, Sweden, Spain and Belgium. Those nations felt that the UK prime minister would still struggle to get the technical concession through Parliament.
It is a devastating blow to May and it leaves her with very little breathing room. As it stands, it appears she will be forced to put what is essentially the exact same proposals to Parliament in January. Given that nothing of note has changed, it will likely be heavily defeated as it would almost certainly have been originally. There are suspicions that May's only chance now is to delay the meaningful vote so much that MPs will face the choice of accepting her proposals or exiting the EU without a deal.
Labour has said it will do everything it can to prevent this from happening. If May does this, it would be faintly unbelievable, given how much appears to be at stake. The UK has tried holding the EU to ransom to no avail and it now looks as if the prime minister might well hold the House of Commons to ransom to agree a deal that could hardly be further away from taking back control. If course, that's not to say this will happen – the truth is that things are as uncertain as they have been. The negotiations have been going on for 18 months now and nobody can really be sure what will happen next.
Which, again, is the cause for sterling's demise. Its volatility this week has been particularly pronounced, but it would not be a surprise to see more of the same before the year is out and throughout January. Were the UK to exit the EU without a deal – which is still very possible – sterling would likely weaken sharply and we could see levels not seen for years. Let us hope that does not happen.
One way to protect your business from this potential eventuality is to put risk management risk strategies in place to protect your budgets, margins and profits. We have been extremely busy of late, as we provide guidance to UK SMEs, so if you are yet to act, we encourage you to get in touch with us and our experts will take you through the options available to you.
Today we have the eurozone's inflation rate for November, with the UK's set for release on Wednesday. We will also see the Federal Reserve's interest rate decision that day and, while it is widely expected the Fed will hike rates again, it will be interesting to see what policy makers have to say about further hikes in 2019. It was previously felt that there would be a few hikes, but recent inflation data has relieved some pressure to act. If there are signals they are considering a more dovish outlook then the dollar will likely slide. It could be another interesting week.
GBP: yet another Brexit blow for Theresa May
Just a day after Theresa May managed to defeat a Tory coup, she received another Brexit blow as EU leaders rejected her pleas to salvage her Brexit deal. The European commission president, Jean-Claude Juncker, said it was difficult to imagine May getting any deal through Parliament at the moment and that it was not up to EU to satisfy the demands of rebellious MPs.
Sterling weakened once more against the euro and dollar, and dropped back to $1.25 to cap an extremely volatile week. There is much to be concerned about at present and the threat of a no-deal hangs over the currency markets. The pound will plummet if the UK exits the EU without securing a deal, which will likely compound the misery felt by businesses in the aftermath. These are troubling times and it is fair to say the whole process has not been managed well.
There's nothing on the UK economic data schedule for the first two days this week, but on Wednesday we will see the inflation rate for November. It is expected to dip to 2.3$ from 2.4% the previous month. We will also see the Bank of England's interest rate decision on Thursday, but it would be a miracle if rates were hiked this time around.
EUR: eurozone businesses have worst month in four years
On Friday, there was a raft of purchasing managers' indices from Germany and the eurozone, with the latter readings being particularly disappointing. The composite PMI – which combines the activity of manufacturing and services companies – fell to 51.3 in December from 52.7 the month before. It is the weakest rate of growth since November 2014 and below the 52.8 the markets had been expecting.
Manufacturing and services PMI in Germany also came in below expectations. Improvement from the previous month had been expected, but both readings actually fell in December. These are worrying times for the eurozone economy, especially given the European Central Bank's recent downgrading of its economic forecasts for the remainder of 2018 and throughout 2019. Wage growth in the third quarter of 2018 hit 2.4% from 2.1% the previous period which was some welcome news for workers, but the overall feeling was one of concern.
Today brings with it the eurozone's balance of trade figures for October and the inflation rate for November. It is expected to drop to the ECB's target rate of 2% from 2.2% in October. However, so many readings have been wide of the mark lately that it would not be surprising to see inflation differ from expectations.
USD: US composite PMI disappoints in December
As with the eurozone, the US released its services and manufacturing PMI for December on Friday. The composite reading dropped to 53.6 this month from 54.7 the previous month, although given any figure above 50.0 shows growth, the sectors are still performing rather well, just not quite as good as the previous period.
We also saw industrial and manufacturing production figures. Year-on-year, industrial production grew by 3.9% in November from 3.8% the previous month. On a monthly basis, the figure was 0.6% which was quite the rebound from -0.2% the previous period and much better than the 0.3% the markets had expected. Manufacturing production dropped to 2% from 2.2% in October. Retail sales came in as expected at 0.2% in November from 1.1% the previous month, but this will likely pick up around Christmas.
Tomorrow we will see housing starts and building permits for December, but things really get interesting on Wednesday. The Fed will announce its interest rate decision and will almost certainly hike rates by 25 basis points to 2.5%. This is largely priced in by the markets so any dollar strengthening on the back of this is unlikely. If, however, there are indications that rates will rise much more gradually in 2019, then some dollar weakness is very possible. That would be to the benefit of sterling, so this week could be very volatile, what with the continuing Brexit uncertainty.
For more on currencies and currency risk management strategies, please get in touch with your Smart Currency Business trader on 020 7898 0500 or your Private Client trader on 020 7898 0541.