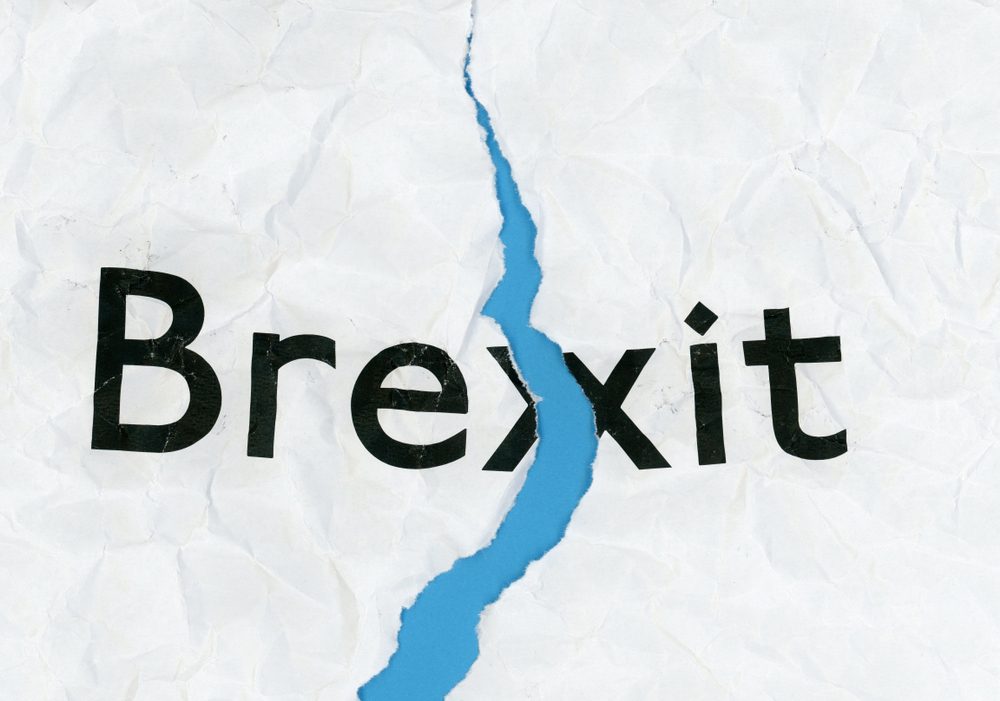 Theresa May defeated the Tory coup last night and is now headed to Brussels to continue seeking concessions. While the prime minister insists her victory gives the Conservatives a 'renewed mission', it will surely privately concern her that more than a third of Tory MPs voted against her. In the end, she won with a margin of 200 votes to 117. She had suggested that she would not be the leader of the party at the next general election which may well have persuaded more MPs to side with her. Still, the party is clearly divided. We can all now return to the small matter of getting a Brexit agreement through Parliament.
In keeping with recent times, yesterday was extremely eventful. Of course, the result of the ballot ultimately captured the headlines, but prior to that there was much to focus on. As we were all getting into work, the news came through that Sir Graham Brady, the chair of the 1922 Committee, had received at least 48 letters from Conservative MPs calling for a vote of no confidence in May. There then began a day full of speculation regarding what the outcome would be.
Within two hours, more than 100 Tory MPs had tweeted their support for May, with only around four saying they would vote against her. Of course, by then we knew that at least 48 would vote against her, but the figures were unreliable at best. It is one thing to say you will support May, but another to go through with it. These ballots are secret, so it is up to individuals whether they share their decision with anybody else.
Sterling strengthened following the news, as investors assumed May would survive the confidence vote, thereby reducing the risks of a no-deal Brexit leader. Rightly or wrongly, the markets are strongly against a no-deal Brexit and the pound's value in the future hinges on whether the UK leaves the EU with or without a deal. As time goes on, it is becoming less about what type of deal and more about that there is a deal.
While all of this was going on, stock markets around the world rallied following reports that China has decided to cut the import duty on American cars from 40% to 15%. The Financial Times has described the news as the first 'concrete sign' that the trade war is cooling and the outlook is more optimistic than it has been for some time. Investors are also relieved that Meng Wanzhou, Huawei's chief financial officer, has been released on bail in Canada.
The pound had a fine day yesterday and was the best-performing major currency. However, it is still only a two-day high and a full five cents below the levels it posted against the dollar in September. Everything is on a knife-edge at the moment and we encourage you to think about putting risk management strategies in place sooner rather than later. Our team of experts is on hand to answer any questions you might have and talk you through our BRS – budget, risk, solution – approach. We believe it is the best way for UK SMEs to protect their budgets, margins and profits against currency volatility.
GBP: Theresa May defeats Tory coup
The Tory rebels certainly pick their moments, as they triggered a vote of no confidence in the prime minister yesterday, as she was set to fly around Europe seeking concessions from EU27 leaders. Ultimately, the plot failed, although it will be of some concern that the party os so split on who should lead them through the Brexit process. The selfishness of Rees-Mogg et al. was roundly condemned from those faithful to May and you do have to wonder what would have happened to Brexit had May been defeated.
Sterling performed quite well yesterday and made some healthy gains against the euro and dollar, as investors clearly felt that May would win and reduce to chances of a no-deal Brexit leader. Still, it only hit a two-day high and is still far below what it was worth a couple of months ago. The next few weeks will be particularly interesting.
Nothing on the economic data schedule for the rest of the week, but perhaps that's just as well, what with all of the Brexit-related news that we are hearing on a minute-by-minute basis. The fallout from yesterday's ballot result will undoubtedly steal the headlines, especially as it still remains to be seen what will happen with May's Brexit plans.
EUR: European factories shake off trade war fears
There was some good news for the eurozone yesterday, as figures released showed industrial production figures increased by 0.2% in October, which is a significant rebound from the 0.6% decline we saw in September. This was in line with what the markets had been expecting. Year-on-year, industrial output increased by 1.2% from the same month a year before, which much better than the expected 0.7% increase. This should have a positive effect on the GDP growth rate figures for the fourth quarter of 2018 and will certainly be welcomed given the recent trade war fears.
Regarding Brexit, there were reports that the EU has decided to wait and see what happens in the UK political landscape before deciding whether to consider an extension of the negotiating time allowed under Article 50. The results of yesterday's ballot put talk of concessions back on track, although it remains to be seen whether any will be forthcoming.
Today we will see the German inflation rate for November, which is expected to show a dip to 2.3% from 2.5% in the previous month. The European Central Bank will also announce its interest rate decision, but it is certain rates will be kept on hold this time around (and for the foreseeable future). There will, however, be an accompanying press conference which could prove interesting.
USD: Wall Street rallies on China's economic plans rewrite
The stock markets enjoyed a fine day yesterday, initially following reports that China was set to drop its tariffs on American cars from 40% to 15%. However, there was more good news, when the Wall Street Journal reported that Chinese officials are rewriting their economic plans. It appears that Beijing is preparing to draft a replacement to the 'Made in China 2025' policy.
If so, it would give foreign companies greater access to China, which was one of Trump's key demands in the trade negotiations. There is some way to go, but the news will likely please Trump, who would probably claim victory in the trade talks and possibly resist imposing further tariffs on Chinese imports. Still, it is important not to get too carried away until everything is confirmed, although try telling that to investors: the Dow Jones industrial average rose throughout the day.
Inflation came in as expected at 2.2% in November from 2.5% the previous month to post the lowest reading since February. The slowdown gives the Federal Reserve another reason not to hike rates, although it still looks likely rates will rise in December. The real question is what it means for policy in 2019 and it will be interesting to see what Jerome Powell has to say next Wednesday when the Fed hosts its next press conference.
Trump's former lawyer was sentenced to three years in prison yesterday for hush money payments and lying to Congress. What this might mean for the president in the future is currently unknown, but it could well unsettle him. It is the longest sentence so far in the Mueller probe. He had been ordered to surrender on 6 March 2019, which will give him a few more months of freedom.
It is a fairly quiet day in the US, but we will see initial jobless claims up to 8 December 2018. The figure is expected to drop to 225,000 from 231,000 the previous week. The job market in the US has been very strong for a long time now, although there have been a few signs that the economic recovery is peaking. It will be interesting to see what the figures come in at this time.
For more on currencies and currency risk management strategies, please get in touch with your Smart Currency Business trader on 020 7898 0500 or your Private Client trader on 020 7898 0541.