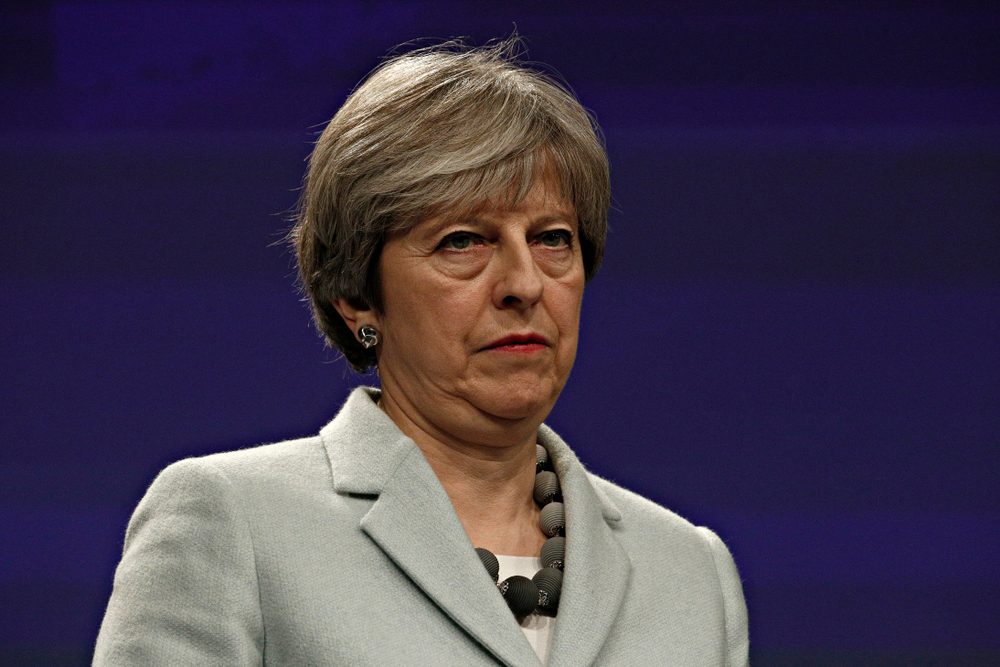 Michael Gove was 100% wrong when he told BBC Radio 4's Today programme that the meaningful vote was 'definitely, 100%' going to happen. Around midday, reports came through that the Brexit vote was going to be pulled, although we had to wait until shortly after 3:30pm before there was official confirmation. The pound weakened sharply against the euro and dollar following the reports and continued dropped as May was speaking and directly afterwards. It fell to a 20-month low against the dollar and an 18-month low against the euro. It appears that the reason for the delay is that May would have lost the vote by a large margin.
The government's decision was strongly condemned by John Bercow, the speaker, while the Lib Dem leader, Vince Cable, said his party will back Labour if it calls a vote of no confidence. This echoed remarks made by the SNP leader, Nicola Sturgeon. Somewhat remarkably, the prime minister refused to confirm when the meaningful vote will be held, although she did hint that it could be in January. It is worth bearing in mind that the EU Withdrawal Act says that May must make a statement if there is no deal in place by 21 January.
A cynical view of the lack of commitment might be that May is leaving the date of the vote until the last possible moment, so MPs will be left with a choice to back the plan or risk a no-deal Brexit. The lack of certainty right now is truly staggering. Plans seem to be changing right, left and centre and now that the meaningful vote has been delayed, there seems little need to extend our opening hours. However, if the demand for guidance is there and you want to call in, we'll stay open for as long as necessary.
Given the political events of the day, it is hardly surprising that economic data was not given the attention it ordinarily would receive. The highlights were that the UK trade deficit widened, manufacturing and industrial production were extremely disappointing, construction orders contracted by 30.7% and the year-on-year GDP figure for October came in below expectations at 1.5%.
It is fair to say that yesterday was a bit of a wild start to the week, especially when we consider that as well as the Brexit-related news, Donald Trump also described the hush money payments made by his former lawyer, Michael Cohen, as a 'simple, private, transaction'. He then offered a caveat, presumably to cover all bases.
Today we will undoubtedly get further reaction to the meaningful vote delay, as well as some economic data. In the UK, we will see the claimant count change for November, as well as the unemployment rate and average earnings for October. We will see the ZEW economic sentiment indices for December from Germany and the eurozone. And then tonight at 7pm, we will NOT have a meaningful vote.
GBP: meaningful vote delayed, but until when?
Theresa May delayed the meaningful vote yesterday after conceding that she would have lost it by a large margin. The opposition to the Irish backstop proposals meant that the prime minister has deferred to vote and will not proceed 'at this time'. No details were given on when the vote might take place, although there was a suggestion that this could be next January.
The pound had a terrible day, weakening to fresh lows against the euro and dollar. The CBI responded to May's decision by saying that the delay was a blow to UK businesses and there is a risk we are sliding towards a national crisis. It is incredible that we have been negotiating for months and months, and then the deal that May secures cannot be voted on because it will be rejected. It begs the question what will happen next, especially given that the EU has been fairly clear that it will not renegotiate.
The UK trade deficit widened to £3.3 billion in October from an upwardly revised £2.33 billion the previous months. Meanwhile, new orders for construction tumbled by a whopping 30.7% in the third quarter of 2018. It is the sharpest decline in construction orders since the first quarter of 2009. Industrial production dropped by 0.6% in October, while manufacturing production fell by 1%. Year-on-year construction output did increase by 3.8% against an expectation of 3.2%, but year-on-year GDP came in at 1.5% against an expectation of 1.6%.
It is another busy day for the UK, with claimant count change figures for November, as well as the unemployment rate and average earnings for October. There will also be reaction to May's decision to delay the meaningful vote.
EUR: European court of justice says UK can stop the Brexit process
On a day dominated by Theresa May's decision to delay the meaningful vote, the European court of justice ruled that the UK can unilaterally stop the Brexit process. The court concluded that any EU member state can revoke an article 50 process without needing approval from other member states. However, this can only be done before the withdrawal comes into force.
Germany's balance of trade figures were released and showed that the surplus decreased to €18.3 billion in October 2018 from €19.1 billion in the same month a year before. While imports jumped by 11.3%, exports increased at a slower pace of 8.5%. It was a brilliant day for the euro against the pound, as it soared to its highest mark for 20 months. Moves against the dollar were fairly muted throughout the day.
Today we will see the ZEW economic sentiment indices from Germany and the eurozone. Last month, the eurozone's largest economy posted a reading of -25.1 and the markets are expecting a slide to -25. It will be interesting to see if Germany and the eurozone can stage a recovery.
USD: Trump claims Democrats can't find a smocking gun
It was quiet start to the week for US economic data, which was perhaps just as well given what happened in the UK. Still, Trump managed to make headlines again, bizarrely claiming that Democrats can't find a smocking gun on his Twitter. I think we can file this Tweet next to Covfefe. In all seriousness, these are worrying times for the president. He has admitted that the payments made by Michael Cohen to two women during the 2016 presidential campaign were a 'simple private transaction'.
Trump is looking for a new chief of staff after John Kelly announced he will be leaving at the end of the year. Nick Ayers, currently the chief of staff for vice president Mike Pence, had been linked with the role for weeks, but he has decided to leave the White House.
It is another quiet day for economic data from the US, but I have a feeling there will still be plenty to talk about.
For more on currencies and currency risk management strategies, please get in touch with your Smart Currency Business trader on 020 7898 0500 or your Private Client trader on 020 7898 0541.