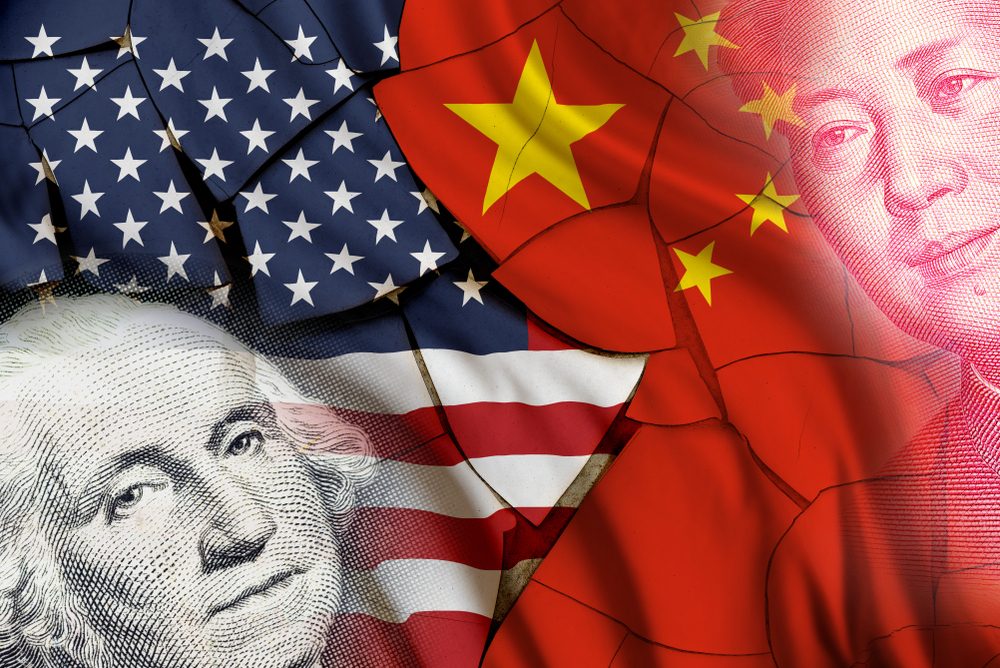 It was a rocky end to a rocky week on Friday, as Trump approved $50 billion of fresh trade tariffs on Chinese imports. Trade tensions between the US and China had eased over the last couple of weeks, following agreements reached by the two parties when they recently met. However, all of that became a distant memory as Trump gave the green light to a 25% tariff on 1,102 products from China. The first wave of tariffs come into effect from 6 July but, whatever Trump's motives, it looks as if little will be achieved, as China responded by saying they will immediately impose tariffs measures of 'the same scale and strength'.
Meanwhile, the euro managed to regain some lost ground on Friday, but still posted one of its worst performing weeks for a while. After the European Central Bank announced it would be keeping interest rates on hold until at least the middle of next year, the euro tumbled against sterling and the dollar on Thursday. Remarkably, it lost more than two cents against the greenback and, while this is good news for companies who import from the eurozone, Friday's retracing showed how volatile the currency markets can be. Far better to hedge your exposure, remove any uncertainty, and protect your budgets, margins and profits.
As we say in our latest currency forecasts, FX should never be seen as a revenue stream, but, if the right strategic approach is taken, it is a means of achieving a definite cash flow. Get in touch with one of our risk management experts today and they will provide help and guidance on the most effective approaches to fit your requirements.
Other headlines from last week included eurozone inflation hitting 1.9% in May from an upwardly revised 1.3% the previous month, the Federal Reserve hiked interest rates for the seventh time since 2015 and UK wage growth slowed. All in all, it was a pretty crazy week, but this week starts off a little more sedately. However, on Thursday we will see the Bank of England's interest rate decision and Governor, Mark Carney, is scheduled to give a speech. We might just see some sterling movements in the run-up and aftermath but, as ever, it depends on the decision made and sentiments expressed.
The final thing to say is that England will be kicking off their World Cup campaign at 7pm tonight. Good luck to them!
GBP: Interest rate decision due on Thursday
Sterling made some gains against the dollar on Friday, but lost ground against the euro following some significant strengthening the day before. With no major releases coming out from the UK, the moves were likely down to events elsewhere.
It is a very quiet start to the week for UK economic data, with no releases scheduled for today or tomorrow. On Wednesday, we'll see the CBI industrial trends orders for June, but the main highlight of the week is on Thursday, when the BoE will announce its interest rate decision. We will also see the public sector net borrowing figures that day.
The chart below shows the pound's movements against the euro over the past month. As you can see, it has been a relatively quiet period, especially when compared with the last six months, and the pairing has traded within a very tight range. The lack of significant movement is no doubt influenced by the similar economic data flow from the UK and eurozone, with growth slowing in the UK and the ECB committed to keeping interest rates on hold until the middle of next year. It is reasonable to expect a breakout sometime soon, but in which was is impossible to predict. This should help demonstrate the reasons why it is always best to protect your exposure to foreign currency through risk mitigation strategies.
EUR: inflation soars to 1.9%
The ECB has been way below its target rate of 2% inflation for a while now, but figures released on Friday showed that they are almost there. From an upwardly revised rate of 1.3% in April, inflation jumped to 1.9% in May, which was in line with expectations. It is the highest rate since April 2017 and is largely because of a steep increase in oil prices.
The balance of trade figures for April came in better than expected, by hitting a surplus of €16.7 billion against a forecast of €14.2 billion. This compares with a surplus of €15.7 billion in the same month last year. The releases combined to help the euro retrace some of the significant losses it suffered on Thursday, with the single currency climbing higher against sterling and the dollar.
Today is quiet for economic data releases, although ECB President, Mario Draghi is set to deliver a speech at 8pm tonight. Tomorrow we will see the construction output figures for April.
USD: US-China trade tensions escalate once more
On Friday, Trump approved fresh trade tariffs of 25% on $50 billion on Chinese imports. China responded by saying it would immediately impose tariff measures that would cancel out the US tariffs. That really does beg the question as to what Trump stands to gain, as no reduction in America's trade deficit can occur once the retaliatory measures are in place. As the news filtered through, the markets started to wobble as investors fear that as trade tensions escalate, and more retaliatory measures come into play, all economies around the world will suffer.
The University of Michigan's preliminary consumer sentiment for June was released and came in above expectations at 99.3. It had been forecast to come in at 98.5 from 98 the month before. Industrial production shrank by 0.1% in May, while year-on-year, manufacturing production hit 1.7%.
There's nothing of note due for release today, but tomorrow we will see building permits for May and on Wednesday we'll see existing home sales for the same month. Fed Chair, Jerome Powell, will also deliver a speech in the afternoon.
For more on currencies and currency risk management strategies, please get in touch with your Smart Currency Business trader on 020 7898 0500 or your Private Client trader on 020 7898 0541.