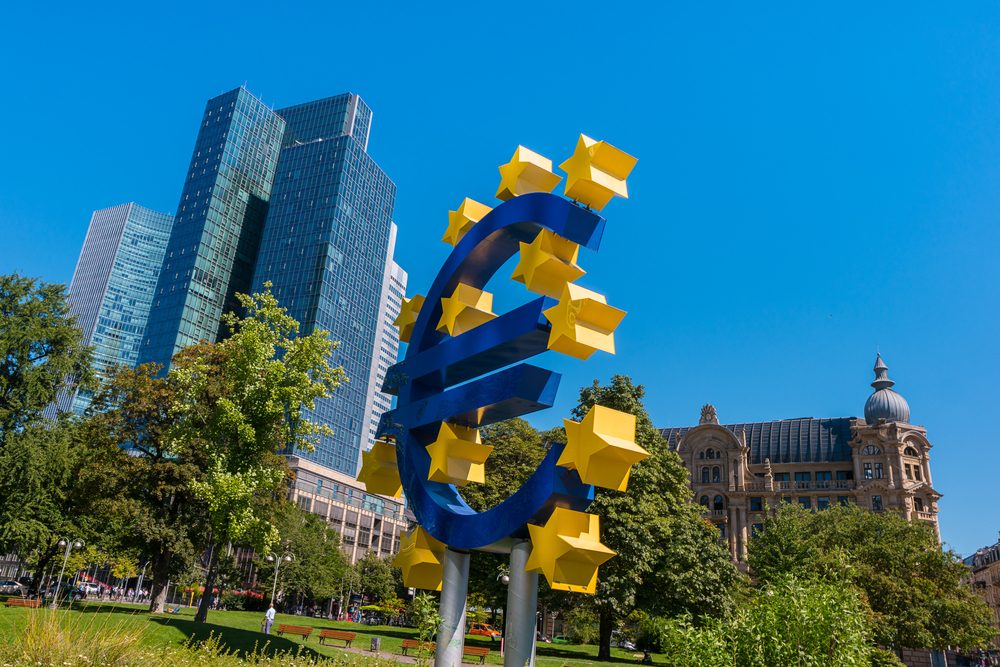 The European Central Bank stunned the markets yesterday by announcing it would halve the pace of its quantitative easing programme to just €15 billion per month after September and it would stop buying any new bonds in December. That the ECB QE programme will end this year was hugely surprising, as it essentially means the Bank has decided there is no longer a need for an ultra-loose monetary policy.
The ECB also kept interest rates on hold, which was expected, but it pledged that rates would be kept on hold until at least the middle of 2019. This sent the euro tumbling against a basket of currencies and it lost a lot of ground against the dollar. In truth, the euro's movements were a bit of a conundrum; on one hand, confirming that the ECB's bond-buying programme will end should, in theory, have boosted the euro, but comments on interest rates poured cold water on that.
The day's events and subsequent movements help demonstrate how it is extremely difficult to predict what is going to happen and what will then happen as a result of that. Investors clearly felt that the comments on interest rates outweighed the bond-buying decision but, in many ways, the opposite might have been true and the euro could have rallied. Given this, it is difficult to overstate the importance of having a risk management strategy in place.
If you're a company exporting goods into the eurozone, yesterday's movements mean that you're now receiving less sterling for those goods sold. Ultimately, that means you either have to take a hit on your margins, or raise your prices to accommodate the increased costs. And if you do that, then it is possible you might take a hit on the number of sales. Obviously it is more complex than that, but this simplified point shows that by mitigating your foreign currency exposure, yesterday's movements would have been a point of interest and little else.
Meanwhile, in the UK, there was some extremely positive news, as retail sales smashed forecasts by some distance. Sales jumped from 1.4% in April to 3.9% in May and the pound strengthened sharply against the dollar following the release, as the figure has increased expectations of an August interest rate rise. However, the move proved short-lived, as US retail sales also smashed forecasts – and came in higher than the UK's figure and before long sterling found itself losing a lot of ground against the greenback. All in all, an extremely volatile day.
Today we'll see the eurozone's inflation rate for May, wage growth figures for the same month, industrial and manufacturing production figures from the US, and the University of Michigan's consumer sentiment.
GBP: UK retail sales smash forecast
City economists had expected retail sales to increase in May, but only to 2.4% from 1.4% the month before. So it was extremely encouraging when the figures were released and showed sales jumped to 3.9%. It is the steepest increase in retail sales since April 2017 and the pound strengthened sharply against the dollar following the release. Investors are currently inclined to grab onto any piece of positive UK data they can get their hands on at the moment, and there is a general feeling that the chances of a UK interest rate rise in August have increased. Unfortunately for the pound, US retail sales were also hugely impressive and the pound fell back and ended up losing a lot of ground by the close of play.
Still, it is worth taking the figures with a pinch of context. House of Fraser recently announced it is set to close more than half of its UK stores and Poundworld has also been struggling of late. Interestingly – and somewhat worryingly – online fashion retailer boohoo.com has recently shown a 49% jump in UK sales, so it is clear that much of the British public are turning away from the high street and purchasing their wares from the comfort of their own home. What is convenient for the consumer is the opposite for high street retailers and their employees. Hooray for the 21st century.
With no major economic data releases scheduled for the UK today, attention will likely turn to the US and eurozone. Having said this, the political turmoil that has engulfed the Conservatives and Labour party recently looks likely to continue so it is possible that situation could capture headlines.
EUR: ECB announces an end to its QE programme
Interest rates were always expected to be kept on hold this time around and so the main highlight was always going to be the ECB's announcement on the future of its QE programme. The commitment to purchase €30 billion bonds every month was set to end in September and the central bank confirmed this would be halved to €15 billion after that time.
However, what wasn't expected was an end to the bond-buying programme. From December, the ECB will no longer purchase any new bonds, in a clear signal that a withdrawal of some fiscal stimulus is warranted. This would ordinarily have sent the euro soaring, but confirmation that rates would be kept on hold until the middle of next year sent it spiralling across the board.
Today's inflation rate is expected to jump significantly, from 1.2% to 1.9% which would make it extremely close to the target rate of 2%. However, another day of euro weakening is not out of the question. Perhaps inflation could even come in above 2% and encourage the ECB to hike rates sooner than their stated intentions.
USD: US retail sales smash forecast too
After the UK posted strong retail sales data, attention turned to the US to see how theirs compared. In April, sales hit 4.6% which was extremely encouraging, but the figure for May came in at a whopping 5.9% to increase the feeling that the US economy is robust at present. Month-over-month, retail trade rose by 0.8% against expectations of a 0.4% gain.
We also saw initial jobless claims up to 9 June 2018. The last reading showed 222,000 people claimed for unemployment benefit and the figure was expected to slightly increase to 224,000. However, like retail sales, the reading was better than expected, as the number fell to 218,000 – the lowest reading in five weeks.
The dollar strengthened against sterling and it soared against the euro, gaining more than 1% against the single currency. Comments made by ECB President Draghi no doubt helped the dollar's cause, as the euro tumbled against a basket of currencies.
Today we have the preliminary reading of the Michigan consumer sentiment. In May the figure came in at its lowest mark for four months, so it will be interesting to see whether consumers can help the figure bounce back. We will also see the industrial and manufacturing production figures for May.
For more on currencies and currency risk management strategies, please get in touch with your Smart Currency Business trader on 020 7898 0500 or your Private Client trader on 020 7898 0541.