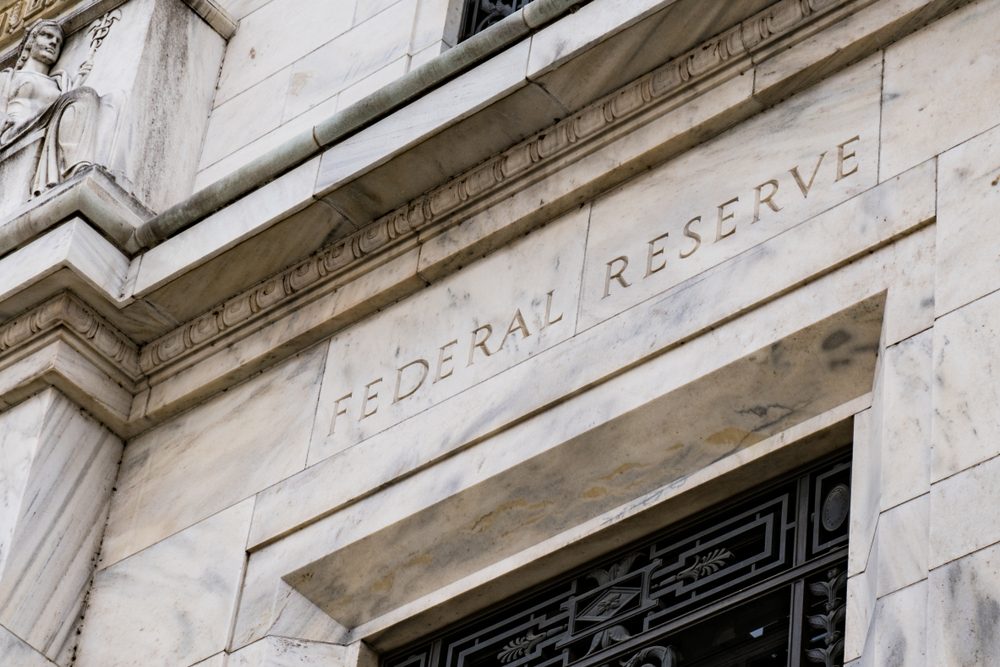 As expected, the Federal Reserve increased US interest rates by 25 basis points to 2% yesterday. It is the seventh increase since 2015, when the Fed began increasing rates following the last recession. Fed Chair, Jerome Powell, said that the US economy looked increasingly robust and economic activity had been rising at 'a solid rate'. However, he did concede that there are some concerns over the impact of Trump's tariffs and deteriorating trade relations, but added that those concerns had not yet materialised in the numbers. The Fed has indicated there will likely be another two rate hikes before the year is out.
Elsewhere, UK inflation came in below expectations by holding steady at 2.4%. City economists had expected it to move a little higher to 2.5%. The release means that the cost of living burden has only ever-so-slightly increased (as wage growth has slowed), and the Bank of England are now even less likely to raise interest rates.
Prime minister's questions was blighted by more problems related to Brexit, as Scottish National party MPs walked out of the House of Commons in protest over the lack of time the House was given to debate devolution issues. The troubles rumble on…
The key release today is the European Central Bank's interest rate decision. It is highly unlikely that rates will be raised this time around, especially given the sentiments expressed by policymakers last time they met, when they said they expected interest rates to remain unchanged for the foreseeable future. If similar comments are made later today, we might see some euro weakness, but there is no way of knowing at present. That's one of the many reasons we encourage our clients to remove the uncertainty of the currency markets by mitigating the risks of their foreign currency exposure. Speak to a member of our team today – they're perfectly positioned to offer expert guidance on how to protect your budget, margins and profits.
And if you're one of our thousands of clients who have mitigated their risk, why not refer a company to us? We will get in touch with them, understand their specific requirements, and explain the options available to them. When they make their first trade, we'll send you a £50 M&S voucher to thank you!
GBP: UK inflation comes in below expectations
After figures released on Tuesday showed that wage growth is slowing, attention turned to yesterday's inflation rate. City economists had expected inflation to creep up to 2.5% in May, but it actually stayed unchanged at 2.4%. Analysts believe this is evidence of a weak UK economy and interest rates are likely to be kept on hold next time the Monetary Policy Committee convenes.
Sterling weakened against the euro and dollar following the release (although it later retraced its losses against the dollar), but UK households will be happy that the cost of living burden has not increased. The Office for National Statistics attributed the unchanged rate to the fall in computer game prices and the drop in the cost of sugar, jam, syrups, chocolate and confectionary. However, vegetable prices increased, so the cost of getting your five-a-day has risen.
Today we will see retail sales for May which, year-on-year, are expected to have increased to 2.4% from 1.4%.
EUR: industrial production figures disappoint
Earlier this week, production figures from the UK were extremely disappointing, so it was always going to be interesting to see how the eurozone fared. From a upwardly revised figure of 3.2% in March, analysts had predicted that production would slip to 2.8%. However, it actually came in at 1.7%, which is the smallest increase since last April.
The only other release of note was the employment figures, which showed that the number of people employed in the eurozone increased by 0.4% in the first quarter of 2018, which was better than the 0.3% forecast. Year-on-year, employment went up by 1.4% which was also healthy. The two releases combined to help the euro post a good performance against sterling and the dollar.
Today we have the inflation rate from Germany, ECB's interest rate decision, and the subsequent press conference. It will be interesting to see whether policymakers give any indication on future monetary policy and, if so, whether they will strike a cautious tone as they are wont to do.
USD: Fed hikes rates to 2%
The main highlight of yesterday was the Fed's interest rate decision. As expected, policymakers voted to hike rates by 25 basis points to 2%. Prior to Tuesday's inflation release, which showed it had hit its highest mark for six years, the markets had priced in an 85% probability of a rate hike, but the increase in inflation served to make it even more certain.
Less certain, however, was what the accompanying sentiments would be at the press conference. Powell pointed to a robust economy, healthy jobs market and solid economic activity. He did say that the Fed would be factoring in financial and international developments in future rate decisions, but it is expected there will be two more rate hikes in 2018.
Today we will see the retail sales figures for May. Month-over-month, they are expected to increase from 0.2% to 0.4%, but it will be interesting to see what the year-on-year figure is. Last month, it came in at a hugely impressive 4.6%, so if it falls back from that, the question is by how much?
For more on currencies and currency risk management strategies, please get in touch with your Smart Currency Business trader on 020 7898 0500 or your Private Client trader on 020 7898 0541.