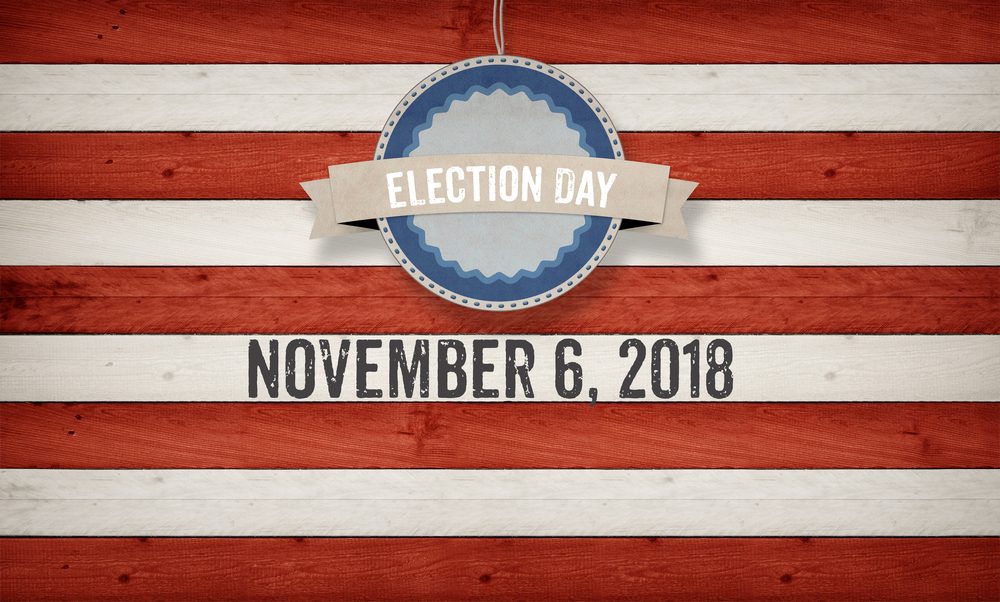 The midterm elections are set to take place in America tonight and should give us an idea of what the US public think to Trump's presidency so far. It is fair to say that former reality television star has divided opinion throughout his tenure and his campaigning for the midterms has been no different. Polling stations open on America's eastern seaboard at 11am BST and there is much to win and lose for Democrats and Republicans.
All 435 seats of the House of Representatives are up for grabs, while 26 Democratic seats and 9 Republican seats in the Senate are in play. If the Democrats are able to win one or both chambers of Congress, that would give them enough power to severely limit Trump's political agenda. It will be fascinating to see the result, especially as the midterms are often seen as a referendum on the current administration.
Speaking of referendums, over the weekend there were reports that a Brexit deal is almost agreed and that an all-UK customs arrangement will be part of it. A Sunday Times report said that an all-UK customs deal will be written into the legally binding Brexit agreement. This would ultimately mean that there would be no need for an Irish 'backstop' deal to avoid a hard border. Sterling strengthened against the euro and dollar on Monday and has been on a bit of a roll these past few days; only extremely positive US economic data on Friday caused a blip.
Other talking points included the UK service sector hitting a seven-month low, with a number of a companies citing Brexit-related uncertainties and concerns over the global economic outlook. New car sales in the UK dipped by 2.9% in October, while US service sector growth dipped from the previous month, but still showed very impressive figures.
Today we composite and services PMI from Germany and the eurozone, as well as factory orders from Germany. However, the headlines will be dominated by the midterm elections, with updates expected throughout the day and long into the night. While you wait for that, why not take the time to open an account if you haven't already? If you're already a client of ours, then do consider referring a friend to us. If we can be of assistance, you could receive a £50 Amazon voucher.
GBP: UK car sales fall 2.9% in October
New car registrations fell 2.9% year-on-year in October, with just 153,599 vehicles registered last month. That follows a 20.5% plunge in September and is of some concern for obvious reasons. However, there is at least some reason for this as new emissions tests continue to cause bottlenecks at testing centres.
UK services PMI fell to 52.2 in October from 53.9 in September and below market expectations of 53.3. It is the slowest pace of expansion in factory activity since March, as economic uncertainty and falling consumer spending took hold. Still the release was not enough to affect sterling's performance, as it continued its recent gains against the euro and dollar by climbing higher.
With no major economic data releases from the UK today, attention will likely be elsewhere, especially with the US midterm elections happening later tonight. Any Brexit-related news will likely generate some headlines too. Tomorrow we have the Halifax house price index for October which is expected to bounce back on monthly basis.
EUR: euro falls following a slump in investor confidence
The economic data schedule was dominated by releases from the UK and US yesterday, but the euro still found itself floundering once more as investor confidence slumped. The falls against sterling were down to continued optimism that a Brexit deal can be agreed sooner rather than later, and the outlook is looking a little rosier than it has for some time.
However, against the dollar it dropped to its lowest level since last Wednesday, as figures released showed that consumer confidence is declining. According to analysts, the reading was the lowest it has been since 2016 which will be of some concern. It is fair to say the euro has been struggling a little of late and economic data from the eurozone has been far from encouraging.
With that in mind, it will be interesting to see what the composite and services PMI data from Germany and the eurozone are when they are released today. We will also see German factory orders and if the readings miss expectations we could see some further euro weakening.
USD: Americans head to polling stations
At 6am on the eastern seaboard, polling stations will open so that the American public can vote in the midterm elections. It is impossible to call right now, although there are reports that voter turnout could be higher than it has been for the past 50 years. The results could have a significant bearing on Trump's ability to pass more of his policies and could give us an indication of how the public believe he has performed to date.
US service sector growth dipped to 60.3 in October from 61.6 in September, but it still beat market expectation of 59.3 and shows impressive growth. While production, new orders and employment slowed, general growth in the services sector remains strong.
Today will be dominated by the midterm elections and the reaction to the results as they come in. It could be a bumpy couple of days and one wonders what Trump will say if the Republicans end up losing seats.
For more on currencies and currency risk management strategies, please get in touch with your Smart Currency Business trader on 020 7898 0500 or your Private Client trader on 020 7898 0541.