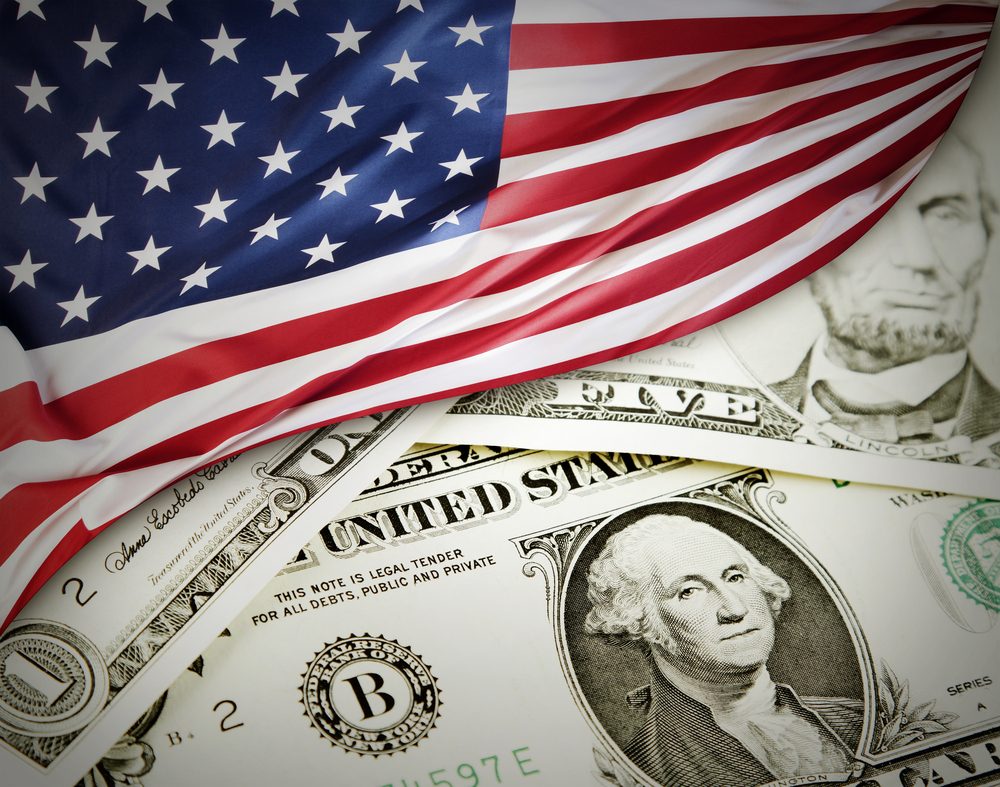 Well that was an eventful week. Data released on Thursday showed that the UK's GDP growth was revised downwards and that Britain is behind all other G7 countries in terms of growth in 2017. UK unemployment also surprisingly increased in December. Together, the two pieces of information really do raise the question of whether the Bank of England should increase interest rates in May (as some have predicted will happen).
It was a different story in the US, as better-than-expected initial jobless claims and a raft of positive purchasing managers' index readings gave the US economy a boost. Minutes released from the Federal Reserve's meeting showed that many are more optimistic about the US economy and four rate hikes in 2018 seems likely at present. The eurozone posted some slightly disappointing PMI readings; the figures still show impressive growth but all came in below what had been forecast.
Perhaps the biggest release of the week is the second estimate of the US GDP growth rate figures. The first estimate put the figure at 2.6% from 3.2% the previous quarter and against market expectations of 3%. The figure is expected to be revised downwards to 2.5% so it will be interesting to see if this proves to be the case and, if not, how the actual figure compares to the eurozone and UK growth rates which were released last week.
We are aware that many businesses have just had their year-end and with that in mind, we thought it worth noting that now is the time to get your claims in for the government's R&D Tax Credit scheme. Sometimes all it can take is a ten-minute conversation with one of our dedicated specialists R&D Tax Credit providers, so do get in touch with us and see about making a claim. You have literally got nothing to lose.
GBP: UK productivity key to monetary policy
After a fairly busy week, Friday was a relatively quiet affair for UK economic data. However, the Bank of England Deputy Governor, Dave Ramsden gave a speech in Cambridge in which he spoke about the monetary policy committee's policy horizon. He essentially suggested that it was the output of an economy that is a key determinant of the MPC's policies in the future. Certainly worth keeping tabs on how productivity fares as the year progresses then.
Sterling enjoyed a pretty good end to a mixed week, as it strengthened against the dollar and, this morning we have seen further strength. The pound made some gains against the euro too and ended a decent week against the single currency which has so far continued into this week.
Today we have the Nationwide housing prices for February and the mortgage approvals for the same month. Wednesday sees the release of the Gfk consumer confidence and on Thursday we will have Markit manufacturing PMI figures for February.
EUR: eurozone inflation dips a little as expected
The key release on Friday was the eurozone's inflation figure which, as expected fell a little. It had been forecast to come in at 1.3% in January from 1.4% the month before and so it proved. This led to some suggesting that the European Central Bank could be spurred into action sooner rather than later, as their target is 2% inflation. It is therefore a step in the wrong direction as far as Mario Draghi and his colleagues are concerned. It appears as if all three central banks have things to ponder at the moment.
Meanwhile, the German GDP growth figures were released. They too came in line with what had been forecast. The economy grew by 0.6% in the final quarter of 2017 while, year-on-year, the economy grew by 2.9%. That is some way ahead of the UK growth figures that were released last Thursday.
It is fairly quiet today, but tomorrow we will have the eurozone's business confidence, as well as the services, industrial and economic sentiment. We will also see the German inflation rate which is expected to dip from 1.6% to 1.5%.
USD: four interest rate hike on the cards?
With reports that several members of the Fed are more optimistic about the US economy than they have been, there appears to be a very real possibility of four interest rate rises on the cards for 2018. While this could help boost the dollar, it could lead to some concerns on the stock markets as the era of cheap money could be coming to an end.
The main release of note this week is the second estimate of the GDP growth rate for the second quarter of 2018 on Wednesday. It came in at 2.6% originally, and is expected to be revised downwards to 2.5%.
Today kicks off with new home sale figures for January and tomorrow we will see the durable goods orders for January. They grew by 2.9% in December but are expected to actually weaken by 2.5%. Having said this, the US enjoyed a healthy week last week, with several releases coming in above expectations so perhaps this recent trend can continue.
For more on currencies and currency risk management strategies, please get in touch with your Smart Currency Business trader on 020 7898 0500 or your Private Client trader on 020 7898 0541.