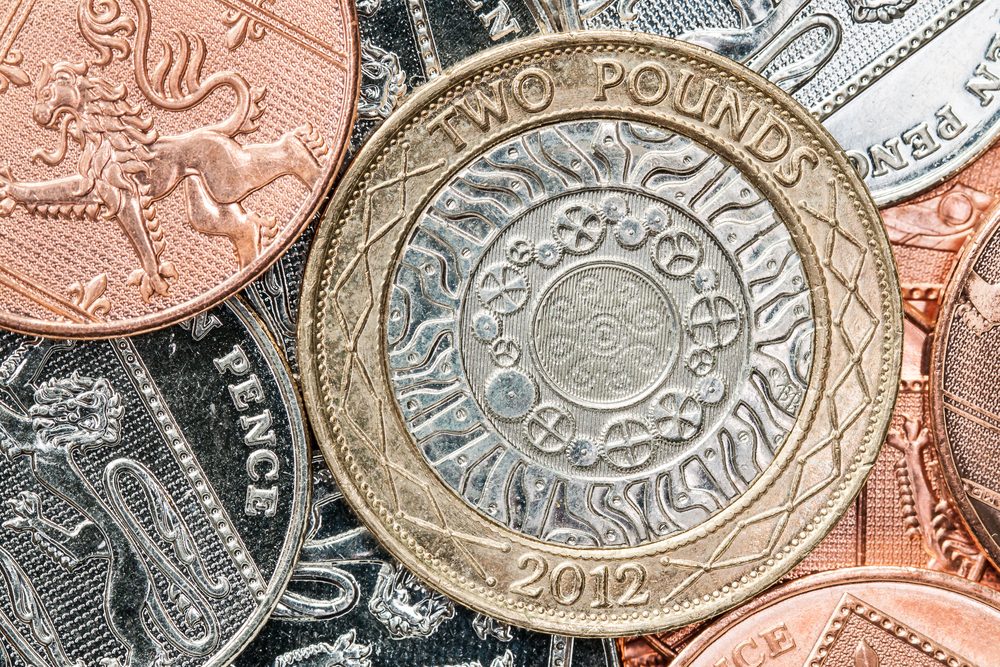 The key release from yesterday was the second estimate of the UK GDP growth rate for the fourth quarter of 2017. We learned that Britain's economy actually grew slower than was first thought and it was revised down from 0.5% to 0.4%. This was mainly due to the Office for National Statistics revising its estimated production industry output. In addition, annual growth was revised down from 1.8% to 1.7%. This led to some suggesting that this weakens the case for an interest rate rise anytime soon.
Sterling slid against the dollar and euro soon after the figures were released but it managed to retrace its move against the greenback as the day progressed and ended the day strengthening. The euro also climbed higher against the dollar
Meanwhile, late on Wednesday evening the minutes from the Federal Reserve's meeting showed that several policymakers are more optimistic about the US economy. They have raised their growth forecasts which suggests that there could be as many as four interest rate hikes in the US in 2018. This is more than the markets expected and it had a negative impact on the stock markets. It will be fascinating to see how this all plays out throughout the rest of the year.
Many businesses are approaching their year-end, so we wanted to make you aware of the government's R&D Tax Credit scheme. Time is running out to get your paperwork in and potentially receive a significant cash injection. To find out more, check out a case study featuring On Air Dining. We helped them recoup £140,000 for the business. In total, it took eight hours work. It would be foolish to not consider enquiring! And remember: the R&D hasn't even got to be successful to qualify!
GBP: Britain's economy grows slower than first thought
The UK's growth in the fourth quarter of 2017 was revised downwards yesterday. The first estimate suggested it had grown by 0.5%, but yesterday it was amended to 0.4%. The ONS said this was largely down to revising its estimated production industry output. It raises the question of whether the Bank of England should really be entertaining an interest rate rise in the near future.
In addition, Britain's economy posted its weakest annual growth rate since 2012 as it was revised downwards from 1.8% to 1.7%. It confirms that the UK ranks last among the G7 countries for growth in 2017. Although this happened before in 2010, if we go back further it is evident that it is an extremely rare situation and helps highlight the impact that Brexit is having on the economy.
There are no releases of note today, although the Bank of England's Dave Ramsden is due to give a speech. It will be interesting to see if he alludes to yesterday's revised growth rate and what that could mean for future policy.
EUR: German Ifo business climate index falls
There has been a surprising number of disappointing economic data releases in the eurozone this week. While the figures have all come in pretty strong, many of them have come in below what was expected and yesterday offered more of the same with the German Ifo business climate index.
It had been expected to drop slightly, from 117.6 to 117.1, but the figure came in at 115.4 – the lowest reading since June 2017. Overall, sentiment deteriorate in the manufacturing, construction, wholesale and retail industries.
The other notable release was the minutes from the European Central Bank's January meeting. They showed that policymakers rejected even a token change in the bank's policy message. The argument was that weak inflation means that signalling policy normalisation now would be premature. It will be curious to see whether this mindset changes and, if so, when.
Today we will see the eurozone's inflation rate on a monthly and annual basis. Year-on-year, it is expected to dip to 1.3% from 1.4%.
USD: better-than-expected initial jobless claims figures
Some positive news from the US again yesterday, following Wednesday's impressive purchasing managers' index figures. Initial jobless claims up to 17 February 2018 came in at 222,000 against an expectation of 230,000. It is the lowest figure for five weeks and is certainly an encouraging sign for the US economy.
This still didn't prevent the dollar weakening against sterling and the euro, although the moves were extremely small. Indeed, currency movements throughout the week have been relatively sedate which is in sharp contrast to 2018 so far. GBP/USD continues to flirt with the key psychological barrier of $1.4000, but it appears to meet resistance whenever it goes above that.
It is fairly quiet today, but we do have several Federal Reserve members giving speeches. We will also see the monetary policy report. Could we really see four rate hikes this year?
For more on currencies and currency risk management strategies, please get in touch with your Smart Currency Business trader on 020 7898 0500 or your Private Client trader on 020 7898 0541.