Sterling steadies in potential calm before storm
By Christopher Nye November 19th, 2018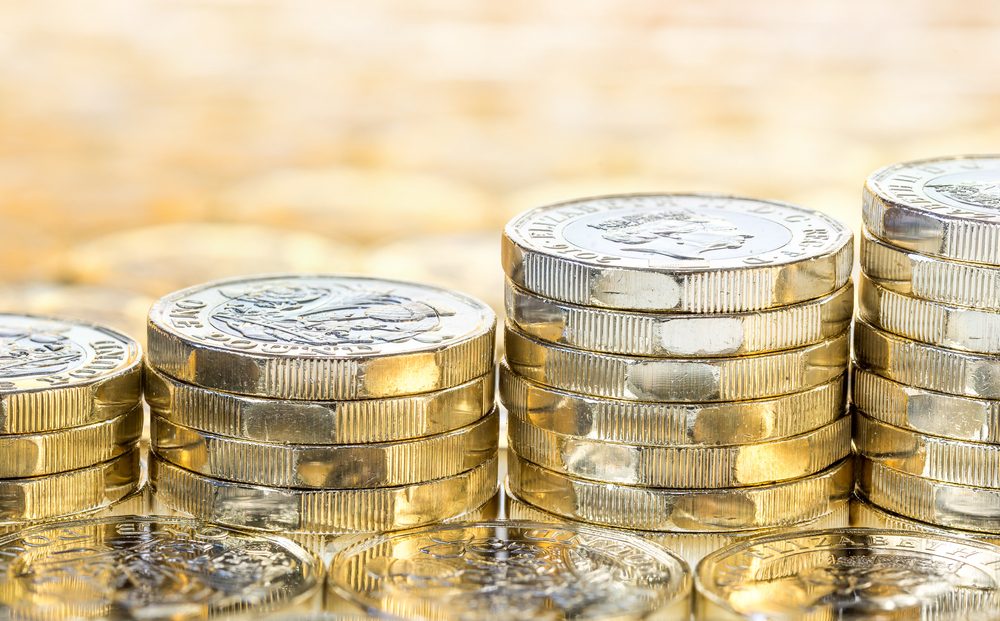 As crazy weeks go the last one is surely up there. Everything looked to be going OK for Theresa May, as she managed to convince her cabinet to support her Brexit draft agreement. However, the morning after, Dominic Raab resigned as Brexit minister, saying he couldn't support the proposals and Esther McVey followed suit shortly after. The pound suffered some significant falls, slipping to around $1.27 against the dollar and falling by around 1.8% against the euro.
Then Jacob Rees-Mogg called for a no-confidence vote in Theresa May and some fellow Conservative MPs also sent letters to Sir Graham Brady, chair of the 1922 Committee. We looked to be set up for a fascinating end to the week and, while plenty did happen, there weren't quite the fireworks we might have reasonably expected. Michael Gove turned down the job of Brexit secretary, while he, along with several other Brexit-backing cabinet ministers refused to resign, saying that they would instead stay and encourage May to renegotiate the Brexit proposals.
Late in the afternoon we learned Stephen Barclay was appointed Brexit secretary. He voted to leave the European Union. The pound actually had a pretty decent day against the dollar, although it didn't retrace Thursday's losses. It was relatively flat against the euro throughout the day as investors brace themselves for the next few days and weeks, when we can expect plenty more drama.
In addition to more Brexit-related news, this week we will see a raft of purchasing managers' indices from Germany, the US and eurozone, as well as durable goods orders from America. In the UK, we will see the public sector net borrowing figures for October, but other than that it is relatively quiet. Having said that, the recent volatility in the currency markets has necessitated a bit of a breather. Still, it wouldn't be a surprise to see some further shocks relating to the government's approach to Brexit over the next few days.
GBP: sterling steadies ship and retraces some losses against dollar
The chart below will give you some idea of just how volatile sterling has been against the dollar in recent times. It has been fascinating to behold, with some massive moves in a matter of minutes. After Thursday's significant losses against the euro and dollar, the pound actually managed to steady itself and even made some ground against the dollar. It didn't quite make up for Thursday's losses, but it was a move in the right direction.
In all probability, investors are just holding off to see what happens next with the government and Brexit. We could yet see a leadership challenge to Theresa May, which would seriously affect Brexit negotiations. There might be a general election and/or even a second referendum. We simply do not know at present and neither does anybody else. That's sort of what makes it all exciting, but a serious point underlies sterling's moves – it really does make sense to put risk management strategies in place if you have not yet done so. Anything could happen in the next few months – far better to protect your budgets and profits margins while you still can.
There's nothing on the schedule today, but that hardly matters given how political events are affecting currency movements. Tomorrow we will see CBI industrial trends orders for November.
EUR: inflation hits 2.2% in October
It was a decent end to the week for the euro as it made some healthy gains against the dollar and made a little bit of ground against the pound. The previous day it made some significant gains against sterling as Brexit uncertainty continues to affect sterling. The pound was hovering around the €1.1250 mark at the close of play.
Inflation for October came in as expected at 2.2% from 2.1% the previous month, while month over month it hit 0.2% from 0.5% the previous period. The annualised figure was the highest rate since December 2012 which might yet give the European Central Bank something to think about. Wholesale prices in Germany for October crept up to 4% from 3.5%.
We will see the eurozone's construction output figure for September. The last reading was 2.5% and some analysts are predicting a pretty big increase this time around. The next couple of days are quiet for economic data in the eurozone, but on Thursday we will see the flash consumer confidence reading for November, before Friday's PMI data.
USD: dollar weakens on final day of the week
After the substantial gains against sterling on Thursday, the dollar lost some ground on Friday, as investors closed their positions and waited for the next bout of fireworks. We could see some big dollar moves against the pound in the next few weeks, but much depends on how the Brexit negotiations go – more within government that with the EU.
Industrial production fell to 4.1% in October from 5.6% the previous period, but the reading was healthy enough. Manufacturing production also fell to 2.7% last month from 3.8%. Other than that, it was fairly quiet, as attention was firmly trained on events in the UK. That could continue for some time, until Trump says, does or Tweets something.
Nothing of note on the schedule today, but tomorrow we will see building permits for October while Wednesday sees durable goods orders from October as well as initial jobless claims up to 15 November 2018.
For more on currencies and currency risk management strategies, please get in touch with your Smart Currency Business trader on 020 7898 0500 or your Private Client trader on 020 7898 0541.