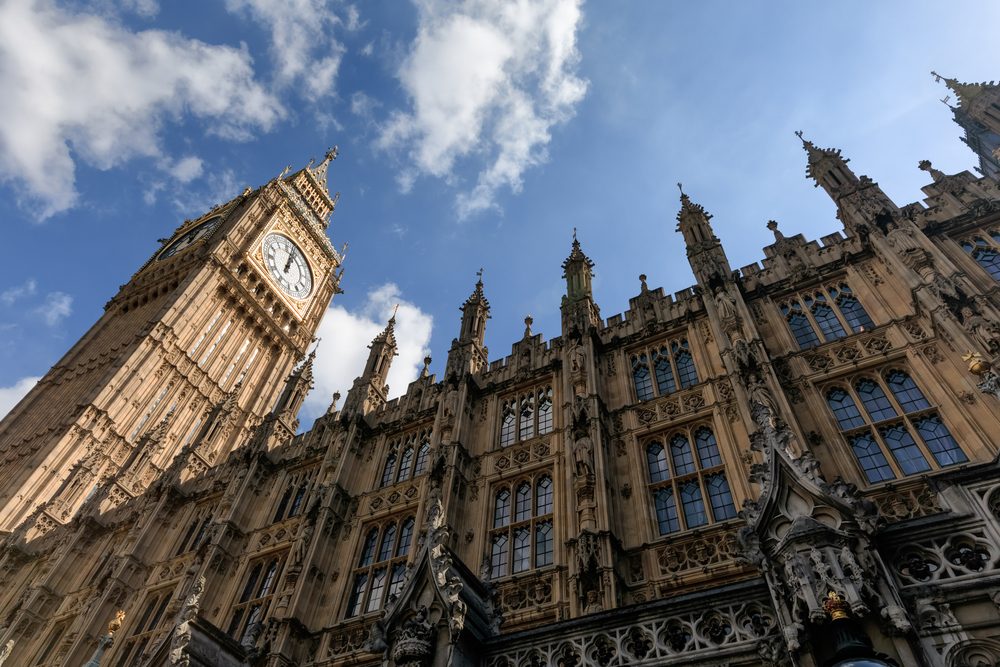 It was a busy end to the week on Friday, with many surprises throughout the day. However, before we get onto the economic data events, we wanted to remind you, that unless No 10 decides to delay, tomorrow is the day of the meaningful vote, where MPs will decide whether to support Theresa May's Brexit plans. It is fair to say that much hangs in the balance, not least the value of the pound. That could have significant impacts on UK businesses with dealings in foreign currency, so we'll be extending our opening hours tomorrow and Wednesday. Our team are on hand to provide guidance on how to protect your business against Brexit. Do get in touch to discuss.
The Nationwide housing prices growth slowed to a six-year low in November, falling by a whopping 1.4% last month. Analysts had been expecting a 0.5% increase. While high employment, wage growth and historically low mortgage rates make home ownership more affordable for many people, the need to raise a significant deposit in order to borrow from the banks is holding a lot of people back.
There was some extremely disappointing jobs data from the US, with non-farm payrolls showing 155,000 jobs were added in October. The markets had been expecting a figure of 200,000 and there is talk that although job growth remains strong, it could well have peaked. It is possible that America's economic recovery could be slowing down – much like we have seen with the eurozone throughout 2018. After the eurozone enjoyed a fine 2017, things have certainly slowed down this year. Might the same happen to the US next year?
Annegret Kramp-Karrenbauer was elected as leader of Germany's Christian Democrats. While this does not necessarily mean she will replace Angela Merkel as German chancellor, she is widely tipped to eventually take office when Merkel stands down. This would make Kramp-Karrenbauer the most powerful politician in Europe.
The pound weakened against the dollar and euro, falling below €1.12 once again as Brexit fears continue to weigh on the currency. As mentioned above, Theresa May is refusing to delay the vote, when it looks almost certain her plans will be defeated. It is rather a bizarre situation – delaying the vote would be seen by some as a sign of weakness, but on the other hand, if the vote goes ahead and her plans are crushed, then that arguably shows greater weakness. The prime minister has been stuck between a rock and a hard place for some time, but the next couple of days could be even worse for her. We shall see.
Speaking of Brexit, The Times published a flowchart of potential outcomes if MPs reject Theresa May's deal. It might be behind a paywall, so forgive us if that proves to be the case, but if not, it's a handy tool to have a play around with. If nothing else, it helps demonstrate just how complex the situation is at present. Tomorrow's meaningful vote result will be fascinating to watch. We have put together some Brexit Scenario Analysis which is not quite as complex as The Times' flowchart, but it does show what could happen to sterling within each scenario. Do have a read.
GBP: UK house price slows to a six-year low
The Halifax house price index for November was released on Friday morning and both the monthly and annual readings came in well below expectations. Month-over-month, prices grew by 0.3% from 1.5% the month before, against an expectation of 1%, while the year-on-year figures slumped to -1.4% against an expectation of 0.5%. It is the lowest annual increase in house prices since December 2012.
Sterling has a bit of a rough day against the dollar and euro, as Brexit uncertainty continues. However, one can't help thinking that the moves have been fairly muted compared what they will be once we see the result of the meaningful vote. Of course, if the bill is narrowly defeated, then it opens it up to some tweaks and the pound's movements would likely be slight on the upside. Anything else could see something far more dramatic, though in which direction cannot be known right now.
It's a busy start to the week for UK economic data, with October's balance of trade figures set for release this morning. We will also see the GDP reading for October, as well as construction output. Finally, we will see the industrial and manufacturing production readings for October which are both expected to dip from the previous reading. However, most of the attention will no doubt be taken up by Brexit, with now only one day to go until the meaningful vote.
EUR: Annegret Kramp-Karrenbauer elected CDU leader
Annegret Kramp-Karrenbauer, a staunchly Catholic conservative career politician, was elected leader of Germany's Christian Democrats on Friday. As the successor of Angela Merkel, Kramp-Karrenbauer is widely tipped to become the next German chancellor, although that is not a done deal just yet.
Staying with Germany, industrial production dropped to -0.5% in October against an expectation of a 0.3% rise. It is the first monthly drop in industrial production since July, as output decline for consumer goods, energy and construction. The quarterly and annual employment change figures came in as expected, at 0.2% and 1.3% respectively, while the third estimate of the eurozone's GDP growth rate for the third quarter of 2018 dropped to 0.2% on a quarterly basis (from 0.4% the previous quarter), and 1.6% on an annual basis (from 2.2% the previous year). This was slightly below expectations of 1.7%.
Today kicks off with the German balance of trade figures for October. Last time around, there was a surplus of €18.4 billion so it will be interesting to see what has happened since then, especially in light of the recent trade war turmoil that the eurozone has been experiencing. Tomorrow sees the ZEW economic sentiment index for December which has been extremely poor in recent months.
USD: US jobs growth slows dramatically
The highlight from the US on Friday was the non-farm payrolls for November, which showed 155,000 jobs were added. This was well below the 200,000 the markets had been expecting and, while job growth remains strong, it is possible it has peaked. It is worth bearing in mind that November is the 98th consecutive month of a growth in hiring – the longest streak since records began. Still, with the pace of hiring slowing dramatically, December's reading will be especially fascinating to see.
Average earnings for the same month came in as expected by holding steady at 3.1%, while the unemployment rate remained at 3.7% – a low unseen since 1969. However, some market analysts are suggesting that the economic recovery could be running out of steam, similar to how we have seen the eurozone fare throughout 2018.
In direct contrast to the UK, it is fairly quiet start to the week for the US, with only November's consumer inflation expectations on the schedule. Tomorrow is not much busier, but on Wednesday, we will see the inflation rate for last month. It is expected to drop to 2.2% from 2.5% the previous month.
For more on currencies and currency risk management strategies, please get in touch with your Smart Currency Business trader on 020 7898 0500 or your Private Client trader on 020 7898 0541.