European Central Bank leaves interest rates unchanged
By Christopher Nye April 27th, 2018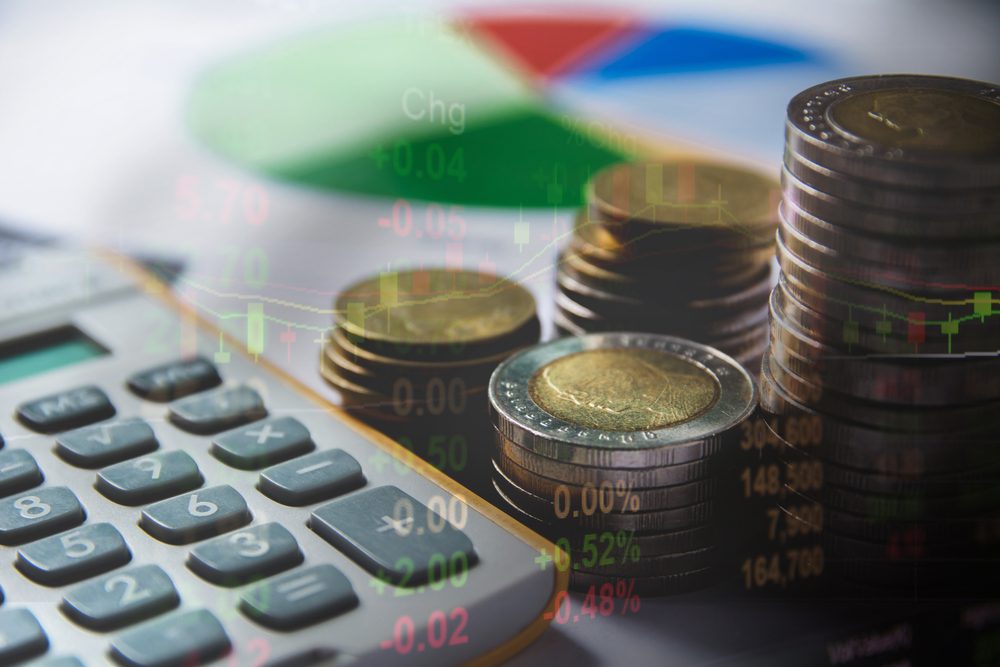 As expected, the European Central Bank decided to leave interest rates unchanged in their meeting yesterday and the euro duly weakened against sterling and the US dollar.
However, the key focus of attention was the subsequent press conference and accompanying statement. Interestingly, policymakers said that their economic forecasts would also remain unchanged, but added that they expected interest rates to remain unchanged for the foreseeable future.
Yesterday, we mentioned that Draghi could strike a dovish tone and talk the euro down, or could be defiant in the face of underwhelming economic data. In fact, both were achieved, as the comments pointed to continued optimism for the eurozone's economic performance, but caution over increasing rates anytime soon. As such, the euro weakened against both sterling and the dollar, but that is not something likely to concern Draghi and his colleagues.
In the US there was more positive economic data, as durable goods orders for March easily beat expectations. The figure had been expected to come in at 1.6%, but came in at 2.6%. It is a big day for the UK and US today, as we will see the GDP growth rates for the first quarter of 2018 from both countries. It will be interesting to compare the two readings once they are released and we could see some currency volatility as a result.
In which direction we simply cannot say, but that would not matter if you had a risk management strategy in place. The ideal situation would be a protection against adverse movements, whilst having some flexibility to take advantage of favourable market moves. Get in touch with one of our team today to see how we can provide guidance to help you achieve this.
We are now almost up to 500 downloads of our currency forecasts and they are only a couple of weeks old. Grab hold of your copy now and see what all the fuss is about. If you have any questions regarding the forecasts, or have some suggestions for what you'd like to see in them in the future, then please do get in touch.
GBP: GDP growth rate released today
Sterling made some healthy gains against the euro yesterday, as the ECB announced it would be leaving interest rates unchanged for the foreseeable future. The pound traded within an extremely tight range against the dollar, perhaps in view of the fact that today we will see the GDP growth rates from the UK and US released. There are obviously several possible permutations, but were one to beat forecast and another disappoint, we could see some volatility.
Yesterday's releases came in the form of the UK finance mortgage approvals for March which came in at 37,600 against an expectation of 37,100, and the CBI distributive trades for April. Somewhat disappointingly, it had been expected to move from -8 in March to +5, but the figure was actually -2.
We will also see the Gfk consumer confidence reading for April, which is expected to remain the same as last month at -7. In addition, we will see the Nationwide housing prices, and the Bank of England's Mark Carney and Andy Haldane are due to give speeches. This too could cause some sterling movements; it all depends on whether they say anything of note and, if they do, what that anything of note is.
EUR: interest rates unchanged for the foreseeable future
It was a day of very few surprises as far as the ECB announcement went. Interest rates were left unchanged by policymakers and they said that this would remain the case for the foreseeable future. What was perhaps surprising, was their refusal to change their economic forecasts. Having said that, data has been a little mixed of late; this week alone we have seen some healthy (but slowing) growth figures across a range of sectors, but German business confidence is on the wane.
The euro weakened against sterling and the dollar as a result but this is likely welcomed by Draghi and his colleagues. The eurozone has experienced problems with export growth because of euro strength against the dollar, so a move in the opposite direction could actually benefit the economy. The ECB also acknowledged that inflation is not rising as expected, so that's certainly something to keep our eyes on in the coming weeks and months.
Today will be dominated by the UK and US GDP growth rate figures for the first quarter of 2018, but we will see the German unemployment rate for April; eurozone business confidence; and services, industrial and economic sentiment for the same month. If these come in below expectations then the euro could slide further.
USD: initial jobless claims lowest since winter of '69
It was another decent day for the dollar, strengthening as it did against the euro. This was more because of data from the eurozone than anything else, but durable goods orders from the US did beat forecast. Initial jobless claims came in much better than expected, at 209,000 from a forecast of 230,000 and, remarkably, it is the lowest figure since December 1969.
Today's key release is the GDP growth rate for the first quarter of 2018 which is expected to fall from 2.9% in the fourth quarter of 2018 to 2% since the turn of the year. Could we see further dollar strengthening following the release? It has been a good few days for the dollar, which has retraced a lot of its earlier losses. The greenback is on a roll but how long will it continue?
We will also see the University of Michigan's final consumer sentiment reading for April.
For more on currencies and currency risk management strategies, please get in touch with your Smart Currency Business trader on 020 7898 0500 or your Private Client trader on 020 7898 0541.