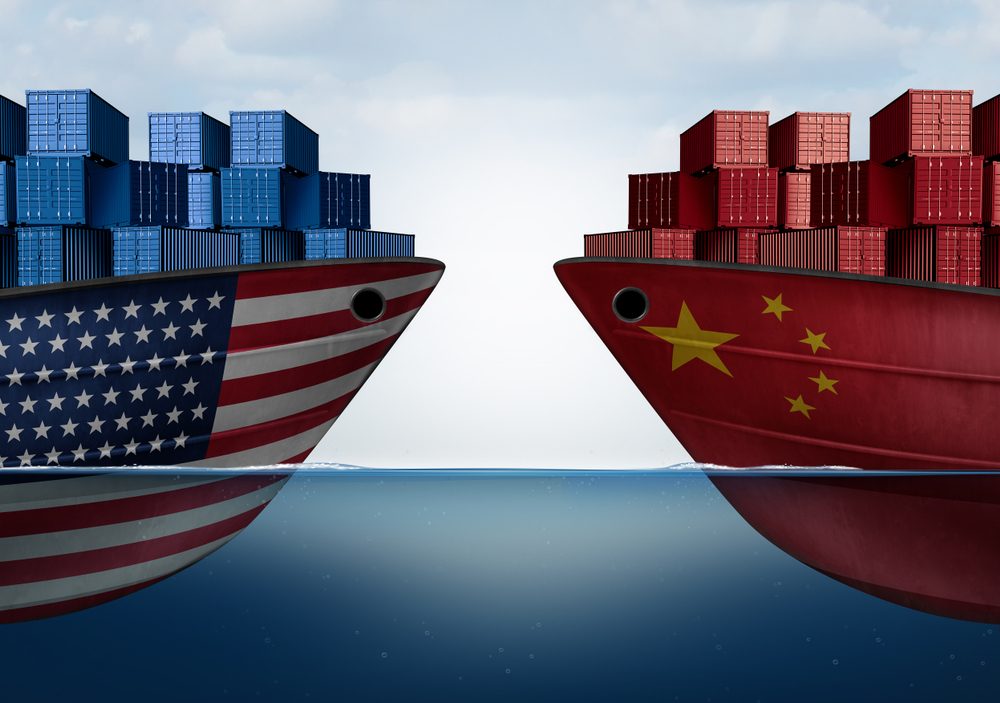 Since Donald Trump announced that he would be imposing tariffs on steel and aluminium imports, there have been fears of a protectionist trade war. While Trump has repeatedly claimed that trade wars are 'good' and 'easy to win', others are of the belief that there can be no winners. On Monday, China's retaliatory tariffs on US imports came into play. The tariffs of up to 25% will be placed on 128 US imports, including pork and wine. The move has been criticised by the White House and this is surely not the last we have heard of this. Certainly a situation to keep our eyes on.
The currency markets were fairly subdued yesterday, but the aforementioned trade war fears could have a significant bearing on movements in the coming weeks and months. With that in mind, get in touch with one of our traders today to discuss the treasury management strategy options available to you. If managed correctly, they could help protect your company's budgets, margins and profits, thereby enabling you to realise your business growth ambitions.
Today's main release is the eurozone unemployment rate, as well as the flash inflation rate for March. Inflation is expected to jump to 1.4% from 1.1% the month before which would bring it closer to the European Central Bank's target rate of 2%. We will also see UK construction PMI and the US employment change for March.
GBP: UK manufacturing posts slowest quarter growth for a year
The only UK economic data release of note yesterday was the Markit manufacturing purchasing managers' index. It had been forecast to dip from 55.0 in February to 54.7 in March, but the figure actually surpassed expectations by coming in at 55.1. This is some good news, especially considering that any figure above 50.0 shows sector growth. However, it is slightly concerning that the release confirmed that British manufacturing in the last quarter has grown at the slowest pace for a year.
Sterling traded sideways against the dollar throughout the day and its moves have been extremely slight since last week. That isn't altogether surprising given the extended Easter weekend, so we could see some more significant market moves as the week progresses. The pound did make some gains against the euro, which might have been down to the slowing factory growth in the eurozone.
Today we have the construction PMI for March which, like manufacturing, is expected to dip to 51.2 from 51.4 the month before. It will be interesting to see if it can defy expectations and move higher from February.
EUR: eurozone factory growth hits an eight-month low
2017 was certainly a good year for the eurozone, as it consistently posted impressive growth across several sectors. 2018 hasn't been a disaster, but there have been quite a few recent economic data releases that came in below expectations. The German manufacturing PMI was forecast to dip from 60.6 in February to 58.4 in March, but the figure actually came in at 58.2. While the eurozone's manufacturing PMI came in as expected at 56.6, it is this third monthly drop in a row and represents an eight-month low.
The euro weakened against sterling and the dollar as a result and the question really is whether this is the end of the eurozone's boom of last year? The figures still show healthy growth, so we should be careful to not get too far ahead of ourselves, but growth is certainly slowing. One mitigating factor is the Trump tariffs that could be imposed on eurozone imports before too long. This has led to a decline in business confidence and you do have to wonder what will happen if/when the tariffs are imposed.
Today we have February's unemployment rate across the eurozone and we will also see the flash inflation rate for March.
USD: trade war fears ramp up following China's retaliation
Trump was a busy bunny over Easter as he took aim and fired several Tweets that complained about Amazon. The theory goes that he is unhappy with Jeff Bezos (who founded Amazon, but also happens to own the Washington Post which has criticised Trump in the past), so has decided to attack Amazon on Twitter. Amazon's shares fell by some 5% on Monday which shows the extraordinary effect Trump's Tweets can have on the markets. Worrying.
In addition, China's retaliatory tariffs on US imports has stoked fears of a trade war which has also led to some market volatility. Investors are clearly worried at how the situation could unfold. In other market news, Spotify joined the US stock exchange yesterday. The Swedish-based company is yet to turn a profit, but it does have 157,000,000 customers; investors could see that as huge potential worth tapping into.
Today we have the employment change figures for March, services, composite and non-manufacturing PMI, mortgage applications, and factory orders.
For more on currencies and currency risk management strategies, please get in touch with your Smart Currency Business trader on 020 7898 0500 or your Private Client trader on 020 7898 0541.