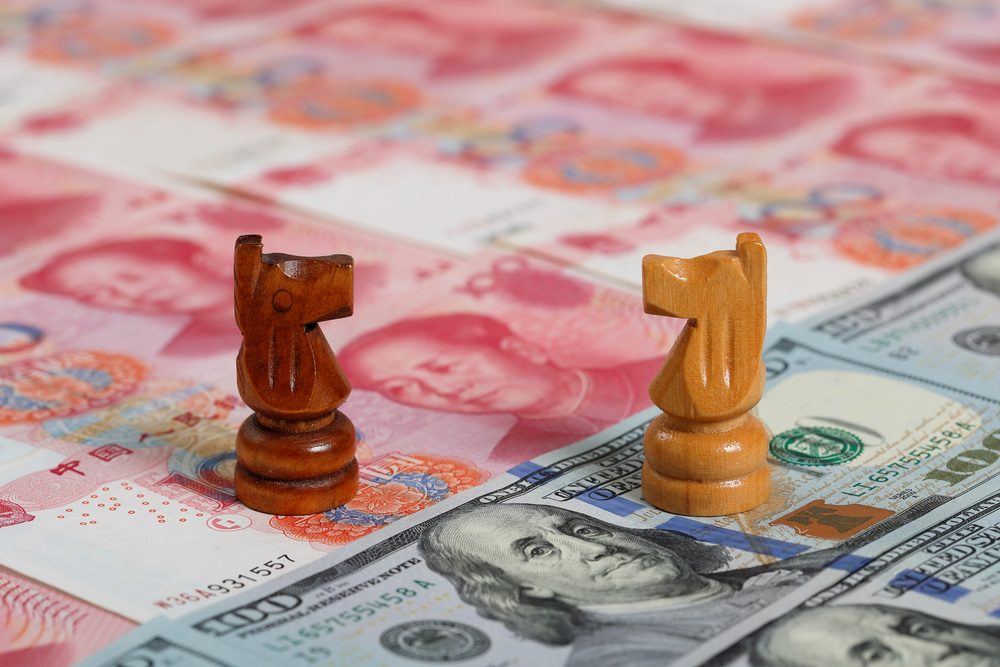 Although sterling has enjoyed a better week it is still very much range-bound against the euro and the US dollar and we are still waiting for the catalyst that will either strengthen or weaken sterling significantly. The trouble is that we can only speculate on which direction the move will be and that is why it is so important to manage your budget and the potential risk, and implement a suitable solution.
On Wednesday, Donald Trump appointed Larry Kudlow as his new economic adviser. Soon after, Kudlow appeared on CNBC and said that China should expect a tough approach to trade, suggesting that Beijing hasn't played by the rules. Fears of a protectionist trade war quickly ramped up – a situation made worse when Chinese officials said they would hit back if the US continues with its plan to impose unilateral tariffs.
Kudlow said that he was happy Canada and Mexico were exempt from the tariffs and hinted that Europe could also qualify as exempt if they reduced some of the tariffs they impose on US goods. Meanwhile, Germany released a report in which the economy ministry warned that the new US tariffs could significantly affect trade in some regions and the increased uncertainty could cause 'tangible damage'.
We also learned that Unilever has chosen Rotterdam over London as its single legal base and, while Unilever insisted the decision had nothing to do with Brexit, not everybody is entirely convinced that is true. Uncertainty appears to be the prevailing sentiment of the year so far, so now would be a good time to find out how you can protect your business.
Today's main release is the eurozone's inflation rate and we will also see wage growth for the fourth quarter of 2017. In the US, we have the University of Michigan's consumer sentiment for March. It is expected to dip a little from 99.7 in February to 99.3.
GBP: Unilever picks Rotterdam over London
Yesterday we learned that Unilever (makers of Marmite and Persil), has chosen Rotterdam over London as its main base. The decision is a bit of a blow to the UK government and, although the Unilever Chief Financial Officer Graeme Pitkethly, said that Brexit had nothing to do with the decision, London's pride is still a little dented.
It has been a very quiet week for UK economic data and tomorrow is no exception with no releases of note. Next week is a much busier affair and we will see several key releases, including the inflation rate and unemployment rate, and the Bank of England's interest rate decision.
Back to yesterday, sterling slid a little against the dollar in what was a bit of a volatile day (it had strengthened throughout the day but after lunch fell back), but it strengthened against the euro.
EUR: Germany warns new tariffs could hurt trade
As with the UK, there were no economic data releases of note in the eurozone yesterday, although the German economy ministry warned that the new tariffs on steel and aluminium that Donald Trump has put in place could hurt trade. Fears of a global trade war have been ongoing for a couple of weeks now, with no clear resolution in sight. Trump is certainly shaking things up and the resultant uncertainty could impact on the global economy. Let's remember that the global economy is finally getting back to somewhere near where it was prior to the financial crisis, but Trump's tariffs could put paid to that.
Today we have the inflation rate across the eurozone, as well as year-on-year wage growth for the final quarter of 2017. The former is expected to drop to 1.2% from 1.3% the month before, which would take the rate further away from the Central Bank's 2% target. We will also see February's wholesale prices in Germany.
USD: Kudlow says China should expect a tough approach
The dollar enjoyed a positive run against sterling and the euro yesterday, following the release of more positive employment data. Initial jobless claims in the week up to 10 March 2018 came in at 226,000 from 230,000 the month before which was in line with expectations. The figure is close to the 48-year low that was hit in February and is further evidence of a robust jobs market.
While this was welcomed news for the US economy, Trump's new economic adviser stole the headlines with his warning to China over trade. Kudlow said that China had earned a tough response from the US and there are concerns that Trump will impose new tariffs on Chinese imports. If he does, we can expect China to retaliate – which, let's face it, is how a protectionist trade war starts.
Today we have building permits for February, as well as the industrial and manufacturing production figures. We will also see the University of Michigan's consumer sentiment.
For more on currencies and currency risk management strategies, please get in touch with your Smart Currency Business trader on 020 7898 0500 or your Private Client trader on 020 7898 0541.