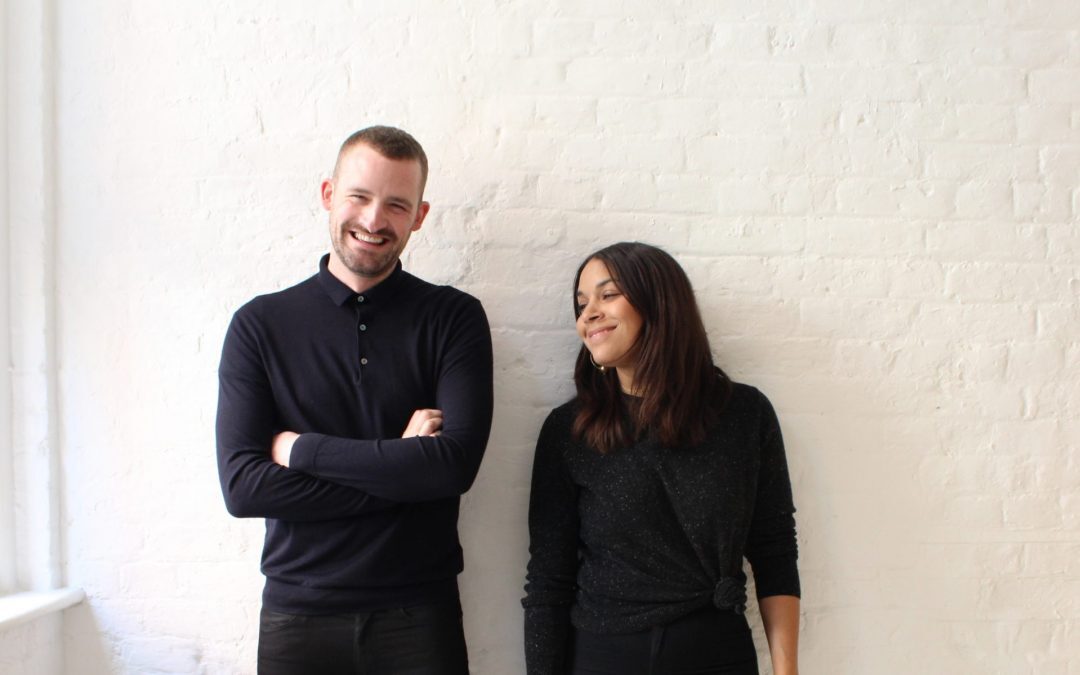 Dean Thomas and Cristina Rivadulla-Rey are co-founders and Directors of 18.01 LONDON. Here, we take a look at their journey, from devising their own concept through to getting 18.01 LONDON off the ground, and we'll also see how their approach should serve as inspiration to others.
Many aspects of the world are changing and evolving on a rapid basis and fashion is no exception. Social media and the ability to capture the world around us in an instant has led to a danger of our eyes becoming oversaturated; when everything serves as a potential source of inspiration, finding things to inspire others becomes a real problem.
Then there are the faster, more or less unachievable timelines within the fashion industry, where people are expected to develop a collection and have it hit the shops within a couple of months. It is no surprise that almost every major fashion house has burned-out creatives.
One might imagine that having so much imagery at your disposal in the digital sphere would mean that designers are able to produce ideas faster and easier. But you'd be wrong. A few fundamental things are missing: physical garments (when did the world become so two-dimensional?!), the space to create (most office spaces are not conducive to creative thinking) and time (the only true luxury left!).
A change was desperately needed.
Invaluable insight into the industry
Having worked as fashion design directors within the luxury sector for 20 years combined, Dean Thomas and Cristina Rivadulla-Rey realised that their insider knowledge of the market and the creative process gave them invaluable insight into a service that was largely missing from the industry. Ultimately, this led them to launch 18.01 LONDON, a curated vintage research archive that was created for fashion designers and stylists in 2016.
In the few years previous, they had noticed that there were constraints being applied to creatives that they wanted to address. The consumer's appetite for constant newness, slashed budgets, prices, and the slowing profits in the luxury sector have created a dynamic that puts designers under enormous creative pressure.
So, when the time between new product launches in stores gets narrower, where and when do you find the inspiration to create the next bestseller every six weeks? Dean and Cristina knew that they could create an experience and environment for designers, one that alleviated some of the pressure to find inspiration.
By working closely with their clients, they aim to try and get a head start on the development process, thereby saving time for the creative. 'We work as another pair of eyes, sourcing and developing pieces which answer our client's briefs, whether it's a vintage piece, technique, new silhouette, detail, texture, fabric, embellishment or print from all over the world,' explains Cristina. 'Once sourced, we curate our studio space for our clients to visit, be inspired and hopefully make selections.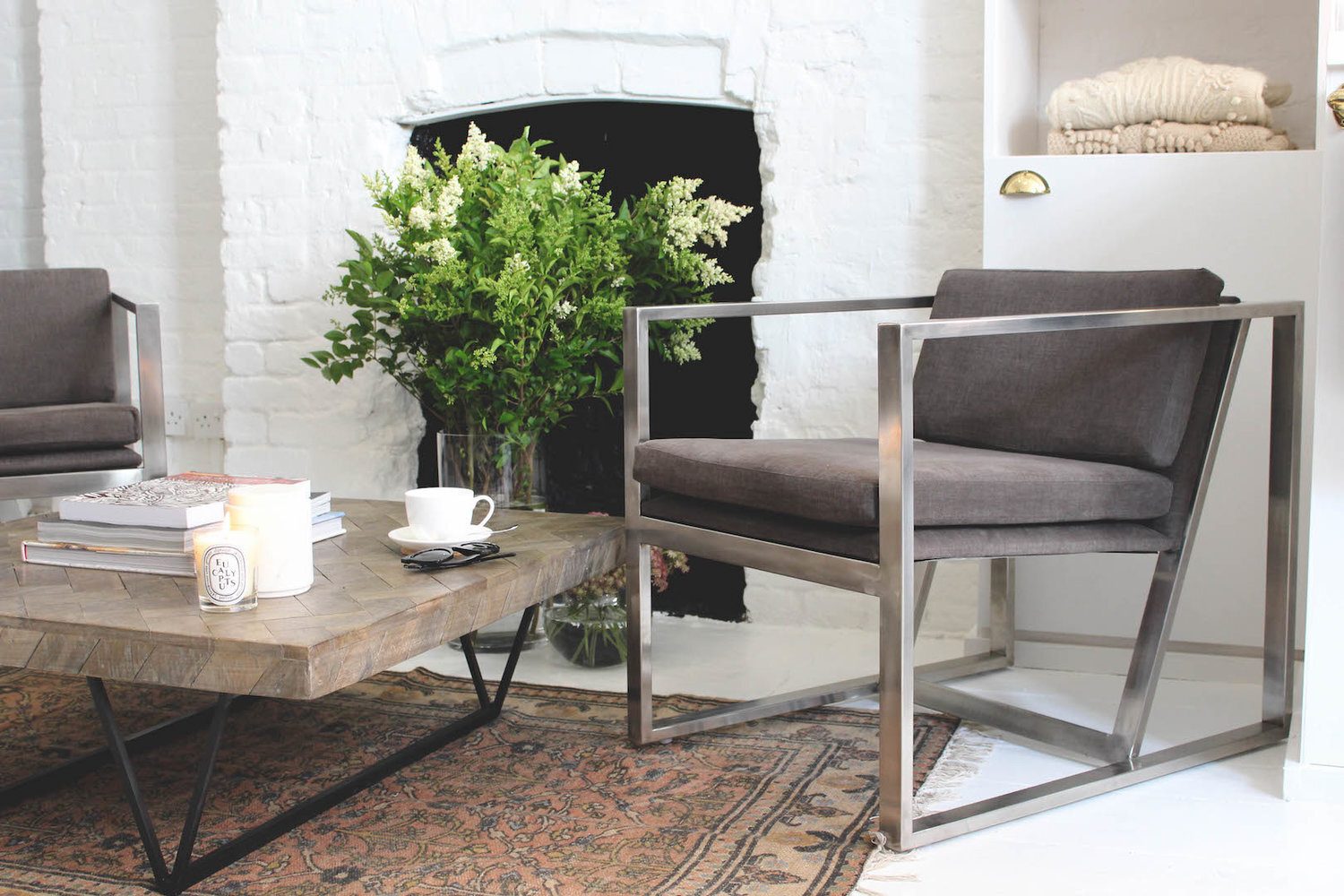 Do more of what you love
Through their years of experience and use of vintage archives for their own design developments, they knew that as much as they are a niche concept, there was already an established market for it. So they tweaked it to create a unique business model that catered for designers' creative needs in a better way, one more suited to their current pressures.
The next step in the process was highlighting what they personally wanted to achieve; they wanted to do more of the things they love and to be at the front end of creativity. 'We discussed what we were really missing in our previous roles,' explains Dean. 'Then made that the core of what they offered – something different to everyone else that was creative, inspiring, personal and a bespoke luxury experience.'
Both Dean and Cristina have an open-minded approach to business. As such, they set about building and nurturing a network of like-minded, collaborative partners and clients who understand and appreciate the value of inclusive creativity. 'The business is always developing and with each month that passes we learn more,' explains Cristina. 'We are constantly reassessing our practices and evolving. Just because we deal in vintage doesn't mean that time stands still!'
From concept to reality
After coming up with a name and registering it with Companies House the hard work began. They had to source their stock, find a studio, think about their branding, build a website, create a contact list, get a business banking account, find an accountant, draft up a contract for their clients and then … breathe!
As complete business novices with such a niche concept, they had no clue where to start. Fortunately, they knew of an amazing employment lawyer at Doyle Clayton Solicitors who put them in contact with a colleague who was interested in advising and guiding new start-ups. They met with him and discussed things that hadn't occurred to them at that point, such as intellectual property (IP) law. He put them in touch with an IP lawyer and they refined their client contracts.
Once they'd finalised the contracts, there were more steep learning curves, including bookkeeping, profit and loss, understanding the difference between being a Limited company or not, charging for VAT and buying stock from abroad. 'Our international clients visit us in London at our studio space,' explains Dean. 'Therefore, any transactions for hiring pieces are channelled through the same invoice/bank transfer process as any of our local clients, and we charge in GBP.'
They work with some of fashion's biggest international names, but they are also passionate about new and evolving brands. Thus, they ensure they give as much attention to small, independent start-ups as they do to established market leaders. 'The fashion industry has an elitist reputation,' explains Cristina. 'But we believe the industry should be more about collaboration and inclusion. The world's a big place, but 18.01 LONDON's ethos is about building networks and communities, and sharing ideas to produce the best of the best!'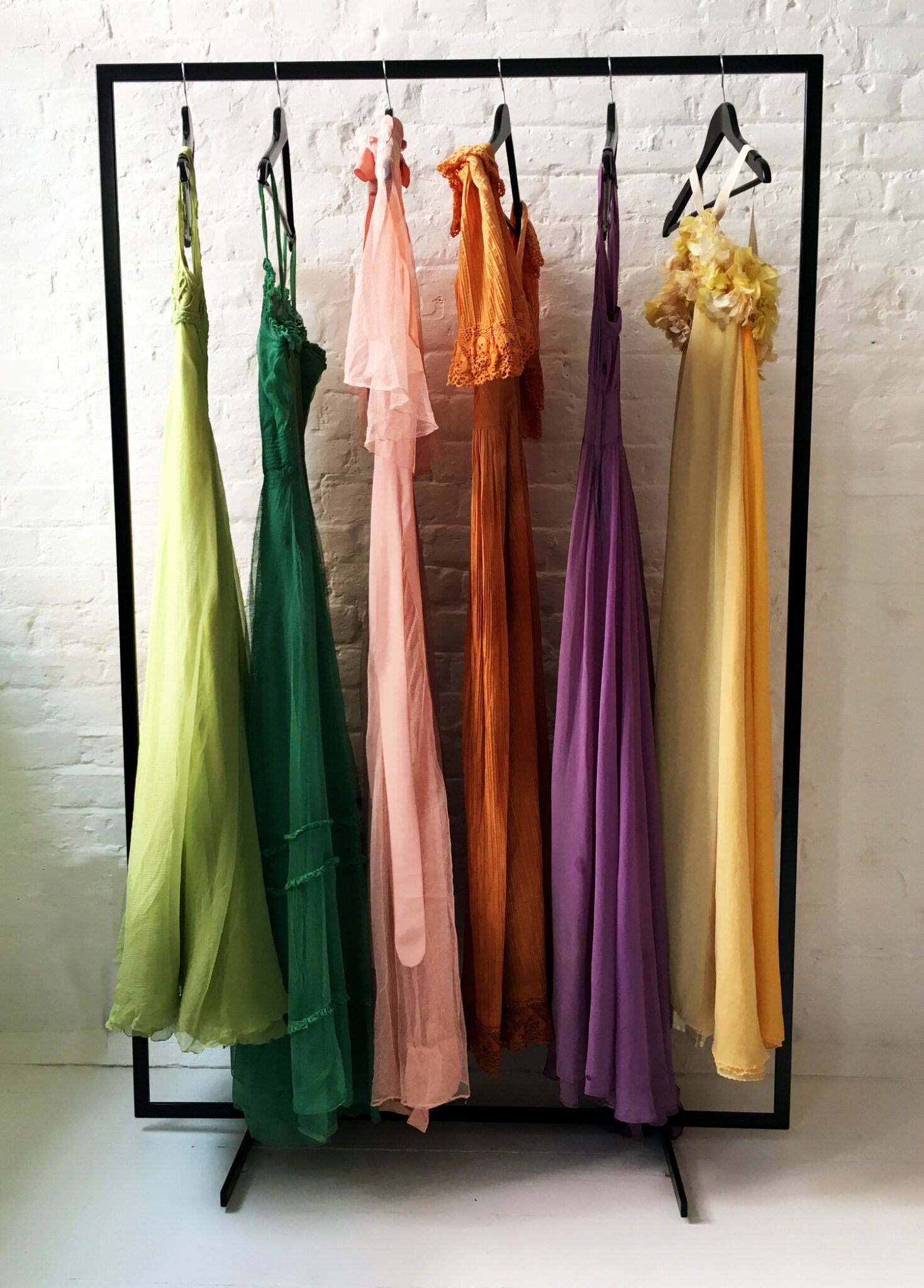 In this ever-changing world in which we live…
Instagram has become a very important medium for them to connect with individuals, and their followers include some of the most senior designers at the biggest fashion houses to aspiring creatives sketching in their bedrooms. It serves as the perfect inclusive outlet for 18.01 London and has been the catalyst for many conversations that have subsequently led to business.
The success of their Instagram and the burgeoning creative community is what inspired them to come up with the idea of collaborating with young artists and illustrators to design and print canvas totes as gifts for their new clients. This allows them to create something cool for the business at the same time as promoting some very talented young people by giving them exposure. You can find out more by visiting their LinkedIn page.
They also provide a consultancy service for various fashion brands, where they offer bespoke services such as creative, design and concept consultation. This element of the business is incredibly important to them and enables them to stay at the forefront of the industry. 'We entered the business as designers, so continuing this close parallel relationship with brands is what will continue to give 18.01 LONDON the edge in the future,' explains Cristina.
"Over the course of the last year, we have become certain of a few things which we fervently stand by – don't forget there are good people out there, people will always need inspiration and, in this ever-changing world, you have to be creative about business!'
Without that mindset, 18.01 LONDON wouldn't exist.