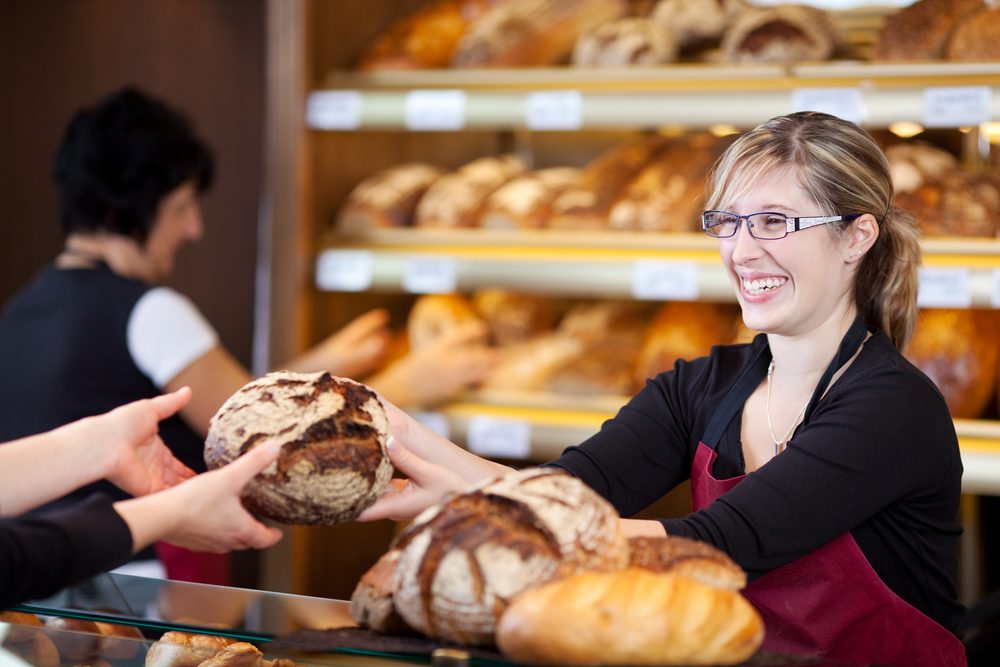 The main release in the UK yesterday was the UK services purchasing managers' index which increased to 54.5 in February from 53 in January and beat market expectations of 53.3. It is the strongest pace of expansion since October and helped lift the pound against the euro and US dollar. New car sales in the UK declined for the eleventh consecutive month, but the decline is slower than it has been in recent times. Still, it is a worrying trend and one that needs bucking sooner rather than later.
Significant support for populist parties in the Italian election has caused the markets some concern and it will be interesting to see the effects on the euro movements in the coming days. There was a raft of PMI data from Germany and the eurozone which showed impressive growth. Eurozone retail sales on an annualised basis were better than expected, coming in at 2.3%, but month-on-month they shrank by 0.1% when a 0.3% growth had been forecast.
Meanwhile, in the US we had the ISM non-manufacturing PMI which was expected to drop to 59 in February from 59.9 the month before (which was the highest reading for more than 12 years). The actual figure came in above expectations at 59.5 to continue the recent positive run of US economic data.
Today we will see German construction PMI, eurozone retail PMI and US factory orders for January. Finally, in addition to the bespoke currency exchange services we provide, there are a range of treasury management solutions our team can provide. See how we can help you realise your business growth ambitions!
GBP: car sales decline for eleventh month in a row
New car sales in the UK fell by 2.8% year-on-year in February, which was the eleventh month in a row that there has been a decline. February sales tend to be slow, as people wait for new registration plates, but the trend is certainly alarming. Uncertainty over the government's position on diesel cars is not helping matters, as pollution concerns suggests something will be done to counter their environmental impact.
There was some positive news in the form of the services PMI, which came in better than expected at 54.5. This is the highest reading for four months and the pound strengthened as a result. Indeed, it made some decent gains against the euro and dollar.
Theresa May's request for Donald Trump to reconsider his plan to impose large tariffs on steel and aluminium imports appears to have fallen on deaf ears, as Trump Tweeted that it was 'time for change'. The idea that May was ever going to get the most powerful man in the world to rethink his proposals was fanciful at best.
EUR: Italian election fears rumble on
Although there was no single party that emerged as the victor, the Italian election results have served as a reminder that the eurozone crisis continues. That more than 50% of voters ticked a populist box is not great news for those that straddle the mainstream and is perhaps symptomatic of a world that is becoming tired of the way things are. Of course, that is not to say that the chosen alternatives are better, but the Italian public have clearly made their unrest known.
Many are predicting that the centre-right parties will form a coalition which would mean Matteo Salvini or the right-wing Northern League will have a significant role. His platform was built on anti-immigration, pro-Russian and anti-EU sentiments which could cause some unrest across the eurozone.
As for economic data, the eurozone services and composite PMI came in below expectations at 56.2 and 57.1 respectively. Still, the figures still show impressive growth. In Germany, services PMI came in as expected at 55.3, while composite hit 57.6 against an expectation of 57.4. January's reading of 59 was the highest for 81 months. Year-on-year, retail sales increased by 2.3% in January 2018 which was better than the 2.1% expected.
Today we will see German construction PMI and the eurozone's retail PMI.
USD: non-manufacturing PMI beats forecast
There was more positive US economic data yesterday, as the ISM non-manufacturing PMI index came in at 59.5 in February 2018, when 59 had been forecast. The dollar traded sideways against the euro, but weakened against sterling following positive services PMI data from the UK.
Composite PMI came in at 55.8 when 55. 9 had been expected, but this was an increase from 53.8 the previous month. Services PMI was as expected at 55.9, while non-manufacturing orders came in at an impressive 64.8. All in all, a pretty good start to the week for US economic data, but the proposed tariffs on steel and aluminium imports still hangs heavy in the air.
It is a fairly quiet day today, but we will see the factory orders for January which are expected to fall sharply, from a 1.7% growth in December to -1.3%.
For more on currencies and currency risk management strategies, please get in touch with your Smart Currency Business trader on 020 7898 0500 or your Private Client trader on 020 7898 0541.