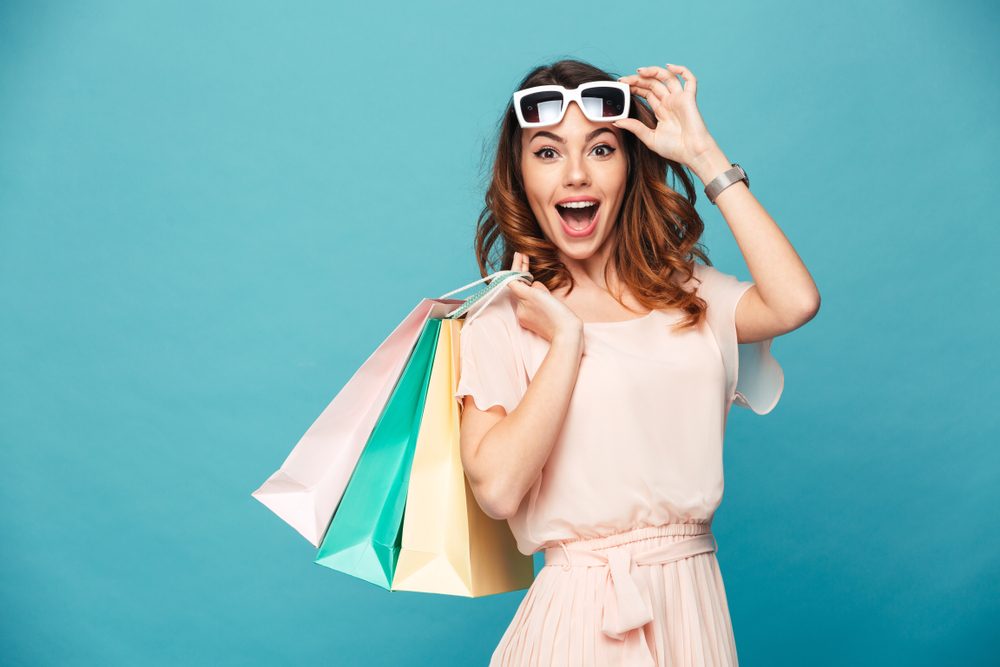 The day after we discovered we are all getting poorer, UK retail sales smashed forecasts. The markets had been expecting a 0.2% decline in August, but sales actually increased by 0.3%. However, it is perhaps telling that the figures were largely brought about by a strong increase in sales of household goods and other non-food items. Sales of food and clothing both dropped which could be a sign that British consumers are beginning to feel the pinch.
Sterling pushed through the $1.32 barrier once more following the release and it also climbed higher against the euro. Opinion is divided on what the strong retail sales show, with some suggesting the splurge won't last, while others believe it points to a robust economy. As with all things like this, we will have to look at future figures to really get a sense of what the evidence is showing us.
Having said this, the positive data, as well as higher inflation, means that it is now entirely possible that the Bank of England could hike interest rates again before the year is out. The central bank has a target inflation rate of 2% and will perhaps feel steps must be taken to bring it under control if it continues to increase.
On Wednesday night, Theresa May told EU leaders that she won't delay Brexit despite the fact that no deal has been agreed and there is still much to be negotiated. She said that extending or delaying the negotiations is not an option, without explaining why. The following day, the French president Emmanuel Macron urged other EU leaders to stand firm against May, calling for them to resist the UK prime minister's request for compromise.
In the US, the Dow Jones industrial average hit an all-time high, with technology stocks driving the index higher. The recent weakness of the dollar is helping to push shares up, as is optimism surrounding the US-China trade war – yesterday, Beijing said that talks, not tariffs, were the solution.
If you are yet to take advantage of the services that Smart Currency Business offers to its clients, then please do open an account. We have recently improved the process to make it even easier to become part of the family. Some recent case studies should help show how we serve our clients and help them to protect their budgets, margins and profits in these times of uncertainty.
GBP: sales smash forecasts in August
Amidst continuing Brexit uncertainty, there was some extremely positive news from the UK yesterday in the form of retail sales. Analysts had predicted that sales would slip to -0.2% in August, but they actually increased by 0.3% from an upwardly revised 0.9% in July. The news was received warmly by investors and the pound promptly strengthened against the dollar.
Later in the day, we saw European leaders give unexpectedly strong criticism of the UK Brexit proposals, before Theresa May countered by suggesting that it was a negotiating tactic. Here, it is probably worth pointing out what might be obvious to some, but not to others: both the UK and EU must be seen to be playing hardball. The UK must show that it won't be cowed, while Europe must show that withdrawing from the EU is not a straightforward process (as they do not want others to follow suit). Still, the fact remains that time is running out to agree a deal and you do have to wonder when the mind games will stop and an agreement is reached.
The only release of note today is the public sector net borrowing figures for August. Last time around, the budget surplus widened to £2.87 billion from £1.85 billion in July of last year. It was the highest surplus for the month of July since 2000. Today, the markets are expecting it to fall to a deficit of £2.85 billion, but with so many releases surprising us this week, it wouldn't be all that surprising to be surprised. If you see what I mean.
EUR: flash consumer confidence disappoints
The headline release from the eurozone was the flash consumer confidence reading for September 2018. It had been expected to fall to -2 from -1.9 in the previous month, but the actual figure came in at -2.9. It is the lowest reading since May 2017 and is slightly concerning, especially given how disappointing recent economic data from the eurozone has been. It will be hoped that some more positive data is forthcoming.
Still, the euro benefited from dollar weakness and climbed higher. It slid against sterling, which is as expected given the extremely positive retail sales data from the US. In light of yesterday's releases, today's schedule will be more interesting.
There is a raft of purchasing managers' indices on the schedule for the eurozone today. We will see composite, manufacturing and services PMI for Germany and the eurozone. No major moves in either direction are expected for any of the releases.
USD: initial jobless claims fall again!
Employment in the US has been strong for some time now and there has been some extremely positive jobless claims data of late. However, initial jobless claims were expected to increase a little this time around to 210,000 from 204,000. But they actually fell again to 201,000, hitting the lowest level since 15 November 1969 in the process.
Existing home sales in the US were unchanged at a seasonally adjusted rate of 5.34 million in August 2018. This was below expectations of a 0.3% rise and meant sales held at their lowest rate since February 2016. The dollar did nothing following the release and was weak throughout the day. This helped the Dow Jones reach its all-time highest level which Trump acknowledged on his Twitter account.
Yesterday morning, China said that America hasn't been sincere over trade, which is an allusion to the fact that Trump slapped 10% tariffs on $200 billion of Chinese goods as the White House was pushing for new talks. It remains to be seen whether a truce can be reached between the two superpowers.
Like the eurozone, today we will see composite, manufacturing and services PMI in the US. All three are expected to improve a little from the previous month.
For more on currencies and currency risk management strategies, please get in touch with your Smart Currency Business trader on 020 7898 0500 or your Private Client trader on 020 7898 0541.