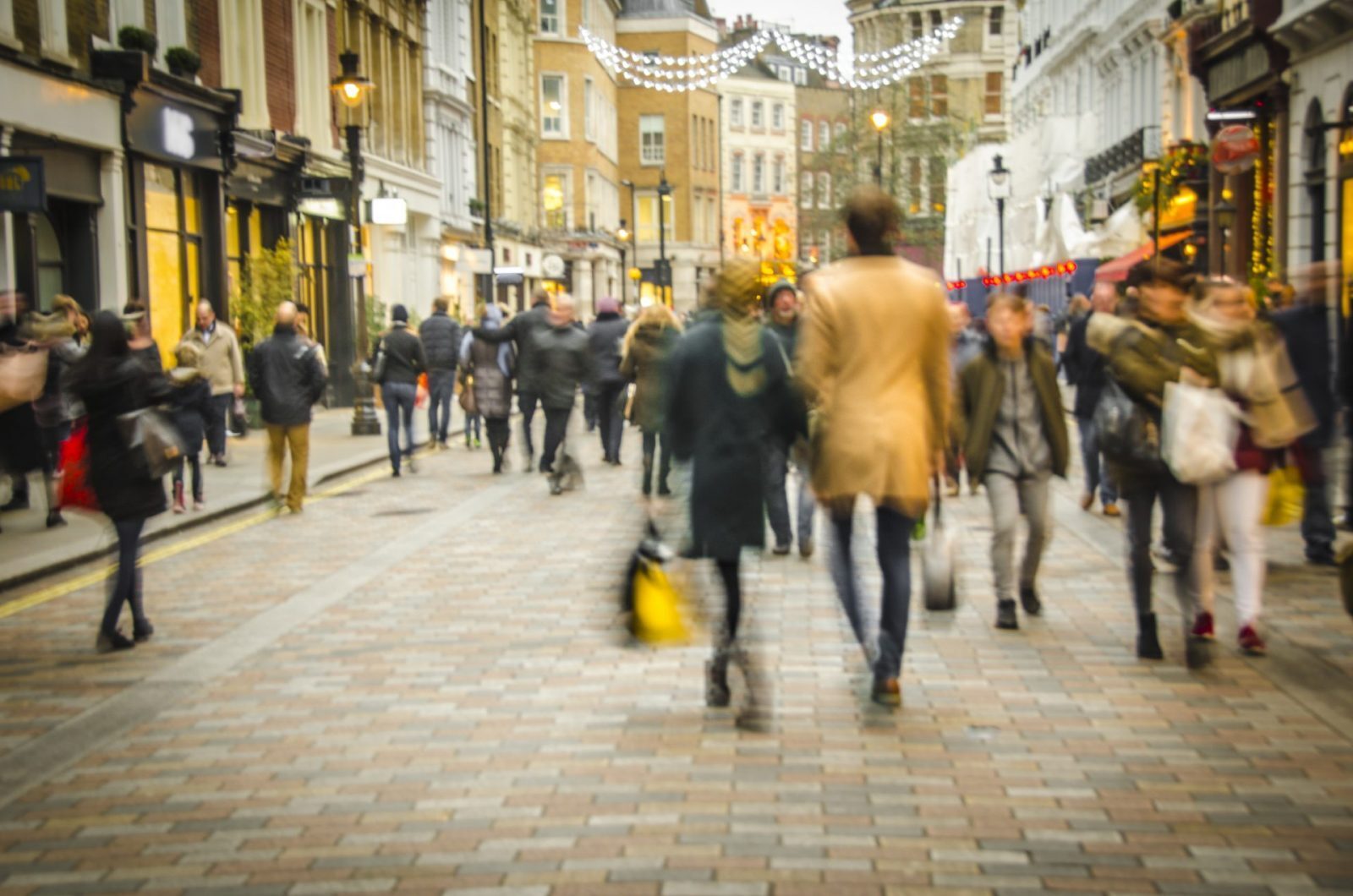 Another day, another sideways showing from sterling. It is anybody's guess which way the pound will finally move and given this uncertain world it is entirely possible that it will strengthen against some currencies and weaken against others. Interestingly, once sterling does move, the charts show it could be a significant move before it hits support and resistance levels. That is why we always focus on budget, risk and solutions rather than try and second guess what will happen.
Following last month's disappointing UK retail sales figures, October painted a rosier picture as they were shown to have increased by 0.3% month-over-month. This was above market expectations of a 0.1% increase and helped sterling make some slight gains against the euro and US dollar.
However, the year-on-year figures were not quite so good, as they declined by 0.3% – the first annual drop in retail sales since March 2013. However, given that the market expected a 0.6% decline, the situation could have been a whole lot worse so there were some positives to take out of what was, ultimately, a negative.
Meanwhile in the US, jobless claims unexpectedly rose last month, increasing by 10,000 to 249,000. Economists had expected a drop to 235,000 so the data is slightly disappointing. However, the rise to a six-week high could at least be partly attributed to the Veterans Day holiday.
While you're here, why not have a read through the latest in our series of quarterly currency forecasts? They provide a review of the last three months and look ahead to the rest of 2017. A worthwhile read, we're sure you'll agree.
GBP: monthly figures good, but annual figures make for stark viewing
The UK retail sales were released yesterday and made for some interesting viewing. Month-on-month, October's increase of 0.3% was better than forecasted and this helped the pound's performance throughout the day. However, year-on-year, there was a 0.3% drop which, while better than the 0.6% slump predicted, still shows the effects of the British public feeling the pinch.
Clothing sales fell by 1.5% over the course of October, which is a clear indication that British consumers are spending less as inflation continues to outpace wage growth. Having said that, there was talk of the milder weather stopping people from purchasing clothing traditionally thought of as being more appropriate for the winter months.
There are no major releases from the UK today, so market movements are likely to be driven by yesterday's events, events from elsewhere today, or any political developments that rear their head.
EUR: eurozone inflation comes in at 1.4% for October
Yesterday, we learned that eurozone inflation fell from 1.5% in September to 1.4% in October. That is significantly different to the UK's rate, which stands at 3% and only Estonia and Lithuania have higher inflation across the European Union. It has been a pretty impressive week for the eurozone, although the euro still slid against sterling and the dollar.
In France, the unemployment rate increase to 9.7% in the third quarter of 2017, from 9.5% in the second quarter. This was as forecast and is the highest jobless rate since the back-end of 2016. Yet more signs that the eurozone economic recovery is happening.
Today we have the construction output which is expected to increase from its previous reading of €29.6 billion. If the figure comes in better than expected then we could see some euro strength, but one can never really tell which way the markets will react to events elsewhere.
USD: US productivity up but jobless claims worse than expected
It was a busier day for US economic data yesterday, as the jobless claims came in below expectations. Economists had predicted that the number of claimants would drop to 235,000, but they actually rose by 10,000 to 249,000. However, this could be because of the disruption caused by the Veterans Day holiday so too much should not be read into it.
Meanwhile, US industrial output was better than expected in what proved to be a bit of a mixed day for the US. From a 0.4% rise in September, production jumped to a 0.9% increase in October against an expectation of a 0.5% rise. Now that the effects of the recent spate of hurricanes have quietened, productivity has clearly picked up in what is a good sign for the US economy.
The dollar has a weird day at the office, as it weakened against sterling following the release of UK retail sales figures for October, but made some slight gains against the euro. Today we will see the monthly and annual building permits, as well as the housing starts.
For more on currencies and currency risk management strategies, please get in touch with your Smart Currency Business trader on 020 7898 0500 or your Private Client trader on 020 7898 0541.