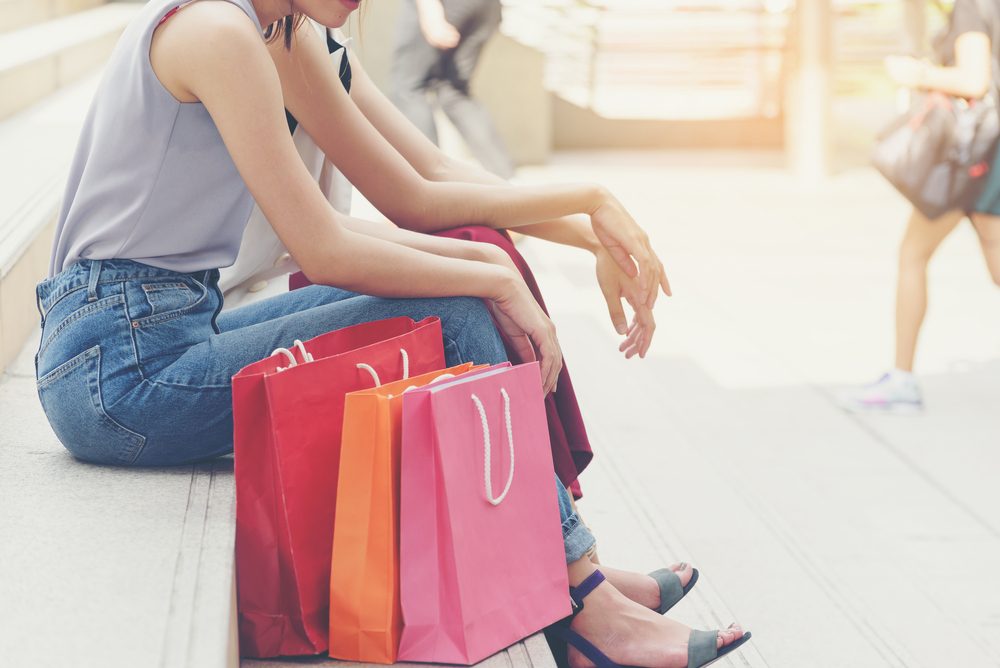 It was a tough end to the week for sterling, which struggled against some disappointing retail sales data. The pound had pushed through $1.41 at the start of the day, but when investors learned that retail sales came in much lower than expected, it quickly slid. Overall, on a month-by-month basis, sales grew by 0.1% when 0.5% had been expected. Year-on-year growth was 1.6% but it had been expected to come in at 2.4%.
Curiously, food sales declined but the British public bought plenty of sports equipment – if that isn't a testament to our tendency to overindulge at Christmas then start the new year afresh then I'm not sure what is. Some fall out from Black Friday still lingered, as shoppers kept their hands in their pockets in December and January after splurging on supposed bargains in November.
Over in the US, import prices increased by more than expected in January, while housing starts were stronger than anticipated. There is continuing evidence that the US housing market is strengthening which is welcome news. Whether this helped the dollar is unclear, but it did climb higher against sterling.
Check out our dates for your diary 2018 infographic that one of our lovely designers has put together. We have the Italian election soon which will be interesting to see – there is talk that the pre-election coalition between Silvio Berlusconi's centre-right party Forza Italia, the xenophobic Northern League, and the far-right Brothers of Italy has a chance of victory. Let's hope that chance is not realised. Finally – our next forecasts will soon be upon us once more, but there is still time to get hold of our latest edition. Get them while they're still lukewarm.
GBP: UK retail sales continue to disappoint
It was hoped that UK retail sales would pick up in January after some disappointing figures in December. However, it wasn't to be, as shoppers refrained from buying as much as expected. Food sales were down, but sports equipment purchases were up as the British public adhered to their resolutions. At least for now.
Sterling suffered as a result but it has been holding its own in 2018 to date. There are bound to be good days and bad days, but overall the picture isn't as bleak as it might be. The question really is how the rest of the year will pan out. Wages are expected to grow and narrow the gap to inflation which should encourage more spending. Strange, how the dominoes stack up.
It is a quiet start to the week, but tomorrow we will see the CBI industrial trends orders for February and tomorrow sees the release of December's unemployment rate. On Thursday we will see the second estimate for GDP growth in the fourth quarter of 2017. That will give us an indication of how well the economy performed towards the end of last year, but if the retail sales are anything to go by, the picture might not be that rosy.
EUR: euro has moved sideways against pound in 2018
It was a relatively sedate affair on Friday for the eurozone, so let us take some time to chart the euro's movements against sterling and the dollar since the turn of the year shall we? Remarkably, if we look at 1 January until the present day, we will see that there is practically no difference between the euro and sterling. Obviously there has been movement in both directions, but ultimately, the range is to tight as to be practically imperceptible over the seven or eight weeks since the turn of the year.
It is a different story against the greenback, as the euro has gained almost five cents this year. That amounts to a significant amount of potential losses if you have no currency risk management strategies in place. It is also worth mentioning that with the European Commission set to meet next month, we could see some volatility between the single currency and pound as we could learn more about future trade relations between the EU and UK.
Today we will see the eurozone's construction output for December and tomorrow we will see the GfK consumer confidence for March. We will also see the German ZEW economic sentiment for February which is said to be a leading indicator of the German economy. To conclude a busy Tuesday, we will also see the consumer confidence flash reading for February.
USD: import prices rise higher than expected but housing strong
It was a bit of a mixed day for the US on Friday, as we learned that import prices rose higher than expected, while the housing market showed signs of strength. The markets had expected import prices to increase by 0.6%, but the figure was actually 1%. Meanwhile, housing starts in January came in at 1.326 million units against the expected 1.234 million.
The University of Michigan's consumer sentiment for the US was expected to come in at 95.5 in February from 95.7 in January. However, the actual figure was 99.9 – the second highest reading since 2004.
There are no economic data releases scheduled for today, but on Wednesday we will see existing home sales for January. We will also see a raft of Markit purchasing managers' index releases. We will see the composite, manufacturing and services PMI for February.
For more on currencies and currency risk management strategies, please get in touch with your Smart Currency Business trader on 020 7898 0500 or your Private Client trader on 020 7898 0541.