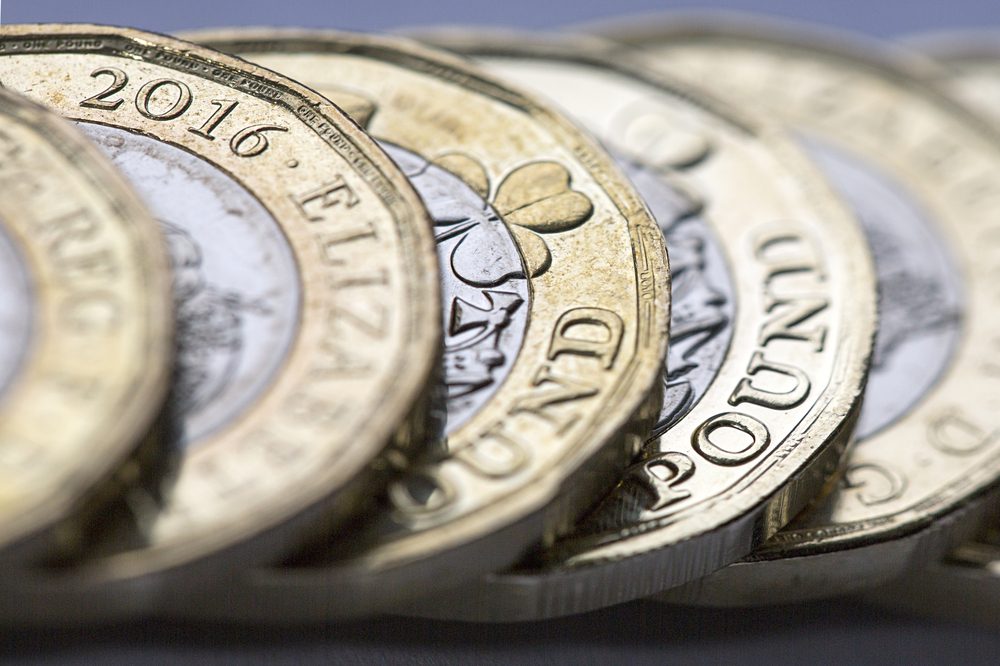 It was an extremely busy end to the week for UK economic data and unfortunately most of it was far from encouraging. Figures released showed that the British economy's growth slowed in the three months to November 2018. In the three months to October, the UK economy grew by 0.4%, but the latest reading came in at 0.3% – the slowest pace in six months. Much of the growth was driven by the services sector, while car manufacturing slumped to its biggest drop in industrial production since 2012.
However, despite the disappointing data, the pound jumped against the dollar just before midday following a report in the Evening Standard. The article said that Cabinet ministers had revealed that Brexit looks increasingly likely to be delayed beyond the scheduled exit of 29 March. The pound went as high as $1.2865 and touched above €1.12 during the day. It is felt that the fact there is a backlog of at least six essential bills that must be passed before the deadline increases the chances of a delay to the withdrawal.
Following on from worries over the German economy, economists at the Dutch bank ING suggested that Italy could be heading into a recession. Poor industrial production data for November, as well as poor confidence numbers, significantly increase the chances of the eurozone's third largest economy entering a technical recession in the fourth quarter of 2018. These are certainly worrying times for the eurozone and the next few data releases will be watched closely.
As expected, annual inflation in the US dropped to 1.9% in the year to December from 2.2% the previous month, with a drop in petrol prices offsetting an increase in the cost of food. It is the lowest rate of inflation since August 2017 and consumer prices dipped by 0.1% to post the first monthly decrease in consumer prices in nine months.
There's nothing much coming up this week. OH WAIT! ACTUALLY, THERE IS THE SMALL MATTER OF THE VOTE ON THERESA MAY'S BREXIT PLANS! That's coming up tomorrow, which means you now have around a day to put currency risk management strategies in place before we could see some significant sterling volatility. It looks almost certain that May's bill will be defeated, but it is still unknown what will happen after that. May might resign, there might be a general election, we might leave without a deal, there could be a second referendum…nobody knows.
But worry not! Our team is on hand throughout today to discuss any concerns you might have with the value of the pound and the options available to you. We encourage you to pick up the phone and give us a call on 0207 898 0500 or email the team directly on corptraders@smartcurrencybusiness.com – that will get you straight through to the trading desk who will be in touch shortly after.
We'll be finalising our forecasts just as soon as we know the result of the Brexit vote tomorrow, but until then why not take a look at an article we have recently published? It details some of the things to look out for in the coming year and should provide some food for thought at the very least.
GBP: UK GDP growth drops to 0.3% in three months to November 2018
There was more disappointing data from the UK on Friday, as UK GDP growth dropped to 0.3% in the three months to November 2018. It is the lowest reading for six months as Brexit worries continue to weigh heavily on the market. Read alongside the recent disappointing retail sales figures over Christmas, the UK is in a bit of a sticky situation at present.
Year-on-year, manufacturing production dropped by 1.1% when a more modest drop of 0.7% had been expected, and industrial production slumped to -1.5%. However, there was some positive news, as construction output increased by 3% from 4.1% the previous period – better than the 2.5% the markets had been expecting. We also saw the balance of trade figures for November, which showed the trade deficit narrowed by £0.13 billion to £2.9 billion. Interestingly, exports increased by 0.4% to reach an all-time high of £53.95 billion.
There's nothing on the schedule today, which is just as well given the anticipation surrounding the vote on Theresa May's Brexit plans tomorrow. We can expect some sterling volatility throughout this week and beyond. It is widely expected that the bill will fail, so the real question is what happens next? There could be a second referendum, we could leave without a deal, or there might even be a general election. Strap yourselves in, because it's about to get a little bumpy out there.
EUR: Italy is flirting with a technical recession
The big news from the eurozone on Friday was that Italy could be heading into a recession. Economists at ING said that the Italian economy shared the same difficulties as France and Germany in November, and that the country could be heading into recession. We will know more in the next couple of weeks, but the outlook does not look pretty for the eurozone at present. It will be interesting to see whether the European Central Bank were optimistic or bang on the money with their assessment of the economy.
After what had been a fairly decent week for the euro, on Friday it lost quite a bit of ground against sterling, which benefited from speculation that the Brexit withdrawal deadline could be extended. The single currency had climbed above $1.15 for the first time in a while on Wednesday and Thursday, but it dropped back below that level on the last day of trading. It will be interesting to see how the euro fares over the next few weeks. Last week, I was poring over the euro's movements throughout 2018 and there was some surprisingly significant moves against the dollar – it lost more than ten cents from February to December, with a difference of almost 13 cents from high to low over the same period.
Today kicks off with the eurozone's industrial production figures from November which are expected to show a significant drop. In October, year-on-year production hit 1.2%, but it is forecast to drop to -2.1% this time around. Then on Tuesday, we will see the full year's GDP growth from Germany. The ECB president, Mario Draghi, is also set to deliver a speech.
USD: inflation falls below 2% for first time since August 2017
Inflation in the US dropped to 1.9% in December 2018 from 2.2% in November. It is the lowest inflation rate since August 2017 and is largely down to a fall in the price of fuel. Minutes from the FOMC meeting in December showed that some policymakers were reluctant to hike rates owing to a lack of inflationary pressures and this appears to support that reluctance.
Donald Trump looks to be edging closer to declaring a national emergency in a bid to build his beloved border wall. If he does, it is likely that the government shutdown will come to an end, but recent polling shows that the vast majority of the American public are against building a wall. The former reality television star claimed his lawyers told him the action would withstand legal scrutiny '100%'.
The only release of note from the US today is December's consumer inflation expectations. On Wednesday, we will see mortgage applications up to 11 January 2019, before Thursday's latest initial jobless claims figures. Friday is arguably the biggest day for the US, with industrial and manufacturing production figures from December and the University of Michigan's preliminary reading of consumer sentiment. All eyes will also be on the government shutdown and whether a way out of it can be negotiated sooner rather than later.
For more on currencies and currency risk management strategies, please get in touch with your Smart Currency Business trader on 020 7898 0500 or your Private Client trader on 020 7898 0541.