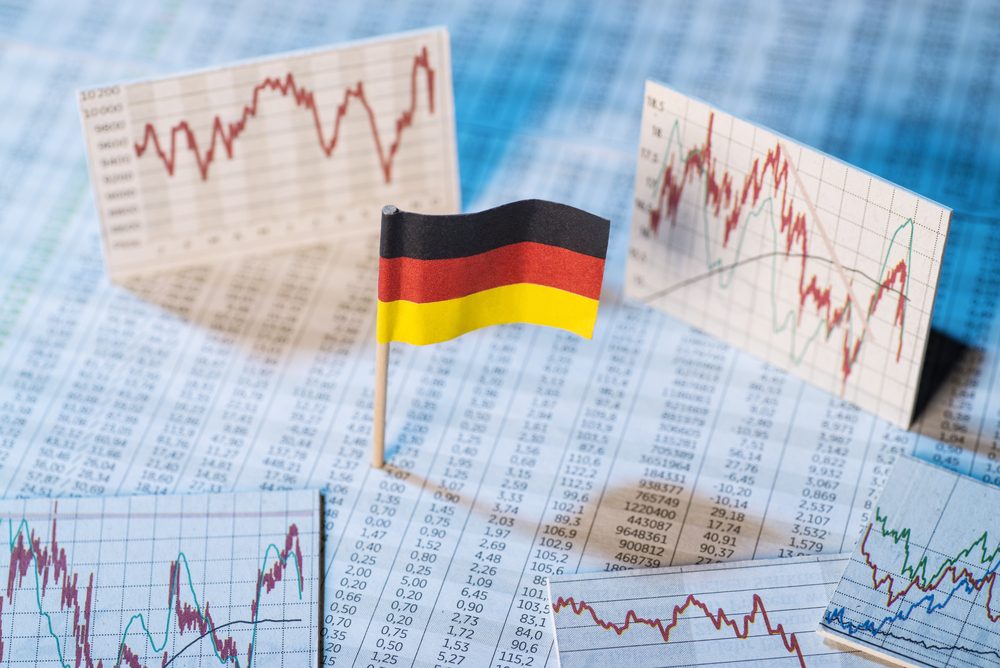 There were more worrying signs from the eurozone yesterday, as German industrial output unexpectedly fell in November. It is the third consecutive month of declines, with figures showing output at German factories shrank by a whopping 1.9% month-on-month, when an increase of 0.3% had been expected. On an annual basis, output dropped by a staggering 4.7% in November, suggesting that growth figures for the final quarter of 2018 could be very weak. It is worth noting that two quarters of negative growth signal a technical recession, so future releases will be watched closely.
Several analysts reacted negatively to the news, suggesting that it looks as if Europe's largest economy could post negative GDP growth when the figures for the fourth quarter of 2018 are released. On the other hand, other economists felt moved to point out that a technical recession is nothing to be too worried about, arguing that there should be solid industrial and investment activity throughout the year. As with all things of this nature, only time will tell and it makes for a fascinating 2019.
Speaking of which, we have recently published an article detailing some key themes to start 2019. We highlight some of the political and economic factors to look out for in the coming year, including the Federal Reserve's 2019 policy, US-China trade wars, eurozone economy and Brexit. Do have a read and if you have any questions or concerns regarding the piece, then do please get in touch by emailing info@smartcurrencybusiness.com.
Stock markets around the world reacted positively to suggestions that Beijing and Washington are making progress in their trade negotiations, while sterling fell by almost half a percent against the dollar as investors took advantage of an early surge. Many moved to cut their positions as some volatility is expected this week as MPs debate Theresa May's Brexit withdrawal agreement. Speaking of which, last night, the government suffered a defeat during a debate on the finance bill. A powerful cross-party alliance of MPs are determined to prevent Britain leaving the EU without a defeat in March. It means that May might be forced to come up with an alternative Brexit plan.
Trump delivered a TV address last night in which he stoked immigration fears and suggested that there was a 'border crisis'. After declaring that he would be 'proud' to cause a government shutdown, Trump has gone on to blame everyone but him for the second longest shutdown in history. His comments were designed to pressure politicians to approve funding for a border wall – a central pledge of his campaigning. In response, the House speaker, Nancy Pelosi, and the Senate minority leader, Chuck Schumer accused the former reality TV star of manufacturing a crisis and said he must reopen the government.
The main release from today is the Federal Open Market Committee meeting minutes, and we will also see the balance of trade figures from Germany. The Bank of England Governor, Mark Carney, is also set to give a speech this afternoon and it will be interesting to see if he has anything to say about the recent Brexit discussions.
GBP: house prices unexpectedly jumped in December
Yesterday, Halifax reported that UK house prices unexpectedly jumped by 2.2% in December, which was some rebound from the 1.2% drop in November. The reading lifted annual house price growth to 1.3% in the three months to December, up from 0.3% in November. Interestingly, the figures are entirely at odds with what Nationwide reported last week; both surveys are based on transactions at Halifax and Nationwide, which is where the disparity will lie.
The government came under fire for radio adverts it arranged to be broadcast on commercial radio yesterday. While the adverts do not specifically allude to a no-deal Brexit, they serve to highlight the potential impacts of exiting the EU without a deal. It still remains to be seen what kind of Brexit we can expect, but perhaps we will get more of an idea when MPs vote on Theresa May's proposals next week.
The only release of note from the UK today is the labour productivity figures for the third quarter of 2018. In the previous quarter, productivity grew by 0.5%, but the markets are expecting a decline of 0.4% this time around. However, with so many economic data releases defying expectations of late, it would not be all that surprising if the reading missed its anticipated mark.
EUR: German recession fears grow as industrial output falters
German industrial output surprisingly fell in November to stoke fears of a recession in the eurozone's largest economy. Output shrank by 1.9% against an expectation of 0.3% growth and the downwardly revised figure of -0.8% the previous month won't help matters either. It looks as if the GDP growth rate figures for the fourth quarter of 2018 could well be disappointing.
Yesterday was not a good day for the eurozone in general either, as economic confidence dropped to its lowest level since Trump became the president in November. The economic sentiment indicator fell to 107.3 in December, from 109.5 the month before and below the 108.4 the markets had been expecting. Business confidence in the eurozone was also disappointing, as it decreased by 0.22 points to 0.82 last month, some way below expectations of 0.99. It is the lowest reading since March 2017 to pile more pressure on the eurozone's economy.
Today we will see Germany's balance of trade figures for November, as well as the eurozone's unemployment rate for November. There is also the European Central Bank's non-monetary policy meeting. These are certainly worrying times for the eurozone.
USD: Trump claims there is a crisis at the US-Mexico border
The Dow Jones industrial average started yesterday by jumping almost 300 points at the open. The moves came amid hopes of a trade war breakthrough, brought about by Trump's Tweet that said talks with China were going very well. It was a busy day for the President on Twitter, as he said that the US economy is looking strong, but then went on to criticise the Federal Reserve once more.
Trump also delivered a speech to the American public in which he said many things that were designed to pressure politicians into approving funding for his proposed border wall. In an extraordinary address, he claimed there is a crisis at the US border and that a wall is needed to solve it. There were no signs of progress towards ending the government shutdown which is currently the second longest in history.
The only release of note from the US today is the latest minutes from the FOMC meeting. The markets will pore over the minutes for any hints of future policy, although it has already been noted that the Federal Reserve is on 'data watch' and will likely keep tabs on developments before making any decisions on whether to hike rates this year.
For more on currencies and currency risk management strategies, please get in touch with your Smart Currency Business trader on 020 7898 0500 or your Private Client trader on 020 7898 0541.