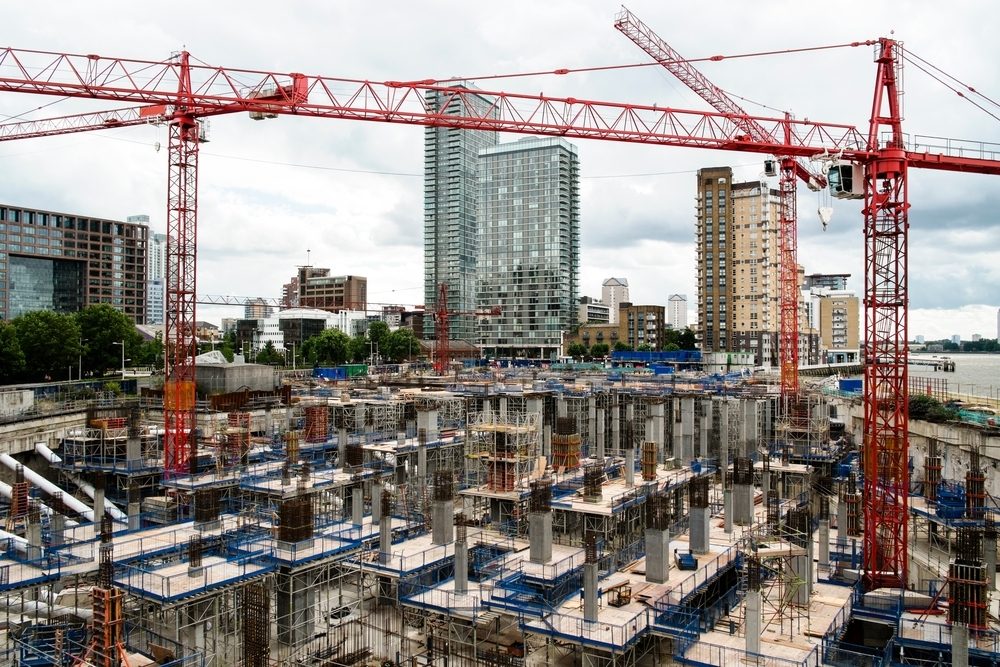 An increase in the number of houses being built helped UK construction growth hit a seven-month high in June. The Markit construction purchasing managers' index rose to 53.1 in June from 52.5 the month before. Analysts had predicted it would dip slightly, so the increase was warmly received.
The release bolstered support for the pound which edged higher against a weakened euro, while it also made some gains against the dollar. It is worth mentioning that construction PMI typically has very little influence on the currency markets, but investors are perhaps seeing the positive release as evidence of a sustained economic recovery in the UK. If services PMI comes in above expectations later today, we might see some further sterling strength.
Meanwhile, a border agreement reached between German Chancellor, Angela Merkel, and her interior minister, Horst Seehofer, came under heavy scrutiny yesterday. The border deal, in which 'transit centres' will be set up to house asylum seekers who have already been registered in other EU countries, is seen as unworkable, or not a solution at all. It just shows how quickly the milk can turn sour – what was being hailed as an effective compromise is already being questioned. Still, it remains a positive that the coalition has resolved its issues.
The Chinese yuan slid to its weakest level in almost a year yesterday and the People's Bank of China pledged to keep the yuan stable and not use it as a weapon in the trade conflict with the US. This helped the yuan's position against the dollar, while Trump found time to defend his policy of forcing other countries to reform their trade rules or be hit with fresh trade tariffs.
Today we will see the aforementioned services PMI from the UK, and we will see the same, as well as composite PMI from Germany and the eurozone. It is fairly quiet in the US, but later we will see the employment change for June, non-manufacturing PMI in June and the FOMC meeting minutes.
There's still a chance to check out our key dates for 2018 and download your free copy of our treasury management white paper. Both form part of our ongoing commitment to producing insights for our audience that help show how political and economic events can affect the currency markets, and why currency risk management is an essential consideration for companies with dealings in foreign currency.
GBP: UK construction growth comes in higher than expected
The main release of the day was construction PMI which showed that UK construction growth hit its highest level for seven months. The figure had been expected to dip a little, from 52.5 in May to 52.4. However, it actually came in better than expected, at 53.1 which could serve as evidence that the UK economy is recovering a little from the poor performance in the first months of this year.
Today we'll see the services PMI which wouldn't ordinarily matter all that much, but in the context of yesterday's construction PMI, it will be very interesting to see what the figure is. It is expected to hold steady at 54.0, so any figure over that will likely be well received.
EUR: coalition crisis averted, but at what cost?
The markets will no doubt be buoyed by reports that Merkel and Seehofer have seemingly averted a crisis by agreeing a border deal which the German Chancellor hailed as a 'good compromise'. However, critics have described the deal as being unworkable at best and a movement of the problem to another part of coalition at best. It remains to be seen whether the issue will rumble on, but Merkel will certainly be happy.
Retail sales increased by 1.4% in June 2018, following a downwardly revised 1.6% growth in April. The figure had been expected to come in at 1.5%. Month-over-month, retail trade across the eurozone remained unchanged and missed expectations of a 0.1% increase. The euro fell back against the pound, but managed to make some very slight gains against the dollar.
Today we have composite and services PMI from Germany and the eurozone. It will be interesting to see how the figures compare to the UK's and whether they show evidence of increased growth; all four releases are forecast to increase in June from the month before.
USD: yuan hits lowest level against dollar in almost a year
Trump's refusal to cave into pressure from the international community over his trade tariffs caused the Asian stock markets to fall to their lowest levels since the latter part of last year. However, what started badly for the Chinese yuan ended with a slightly rosier picture, as it managed to climb back from its weakest level in almost a year.
US tariffs on $34 billion of Chinese imports are set to come into force on 6 July, with China set to respond with its own tariffs on the same value of American goods. Nobody can realistically expect to win a trade war (despite what Trump would have you believe), but it could prove to be a case of who blinks first. It does offer something of a conundrum, for were China to change its policies and bow to Trump's demands, it would show weakness domestically, but could also encourage Trump to continue in a similar vein.
The only release of note was factory orders, which showed new orders increased 0.4% month-over-month in May 2018 from a downwardly revised 0.4% drop in April. Analysts had forecast a drop of 0.1%, so the release easily beat expectations. Today is quiet for economic data, but the trade tariff troubles will continue and the end of the week is extremely busy for the US.
For more on currencies and currency risk management strategies, please get in touch with your Smart Currency Business trader on 020 7898 0500 or your Private Client trader on 020 7898 0541.