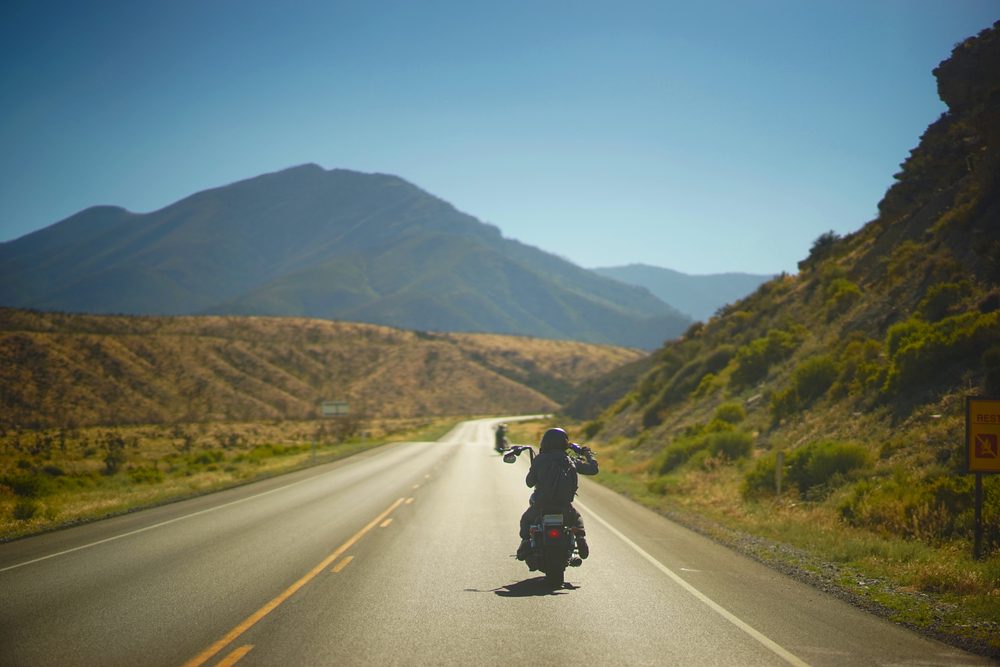 Reports that Harley-Davidson will be moving some of its production out of the US to minimise the costs of Europe's new tariffs on motorcycle imports was met with anger by Donald Trump yesterday. In a series of Tweets, Trump accused the manufacturer of using tariffs as an excuse to move jobs elsewhere. He even went so far as to threaten to tax Harley-Davidson 'like never before' if they move production.
Elsewhere, Bank of England policymaker, Jonathan Haskel, was quizzed by MPs about his appointment to the Monetary Policy Committee, and warned that an increase in protectionism could negatively impact the British economy, by driving up costs and hurting demand. He also said that the impact of Brexit on the UK economy remains very uncertain. Haskel is due to join the MPC in September, when he will replace Ian McCafferty.
McCafferty also spoke yesterday and used his speech to justify his decision to vote for an interest rate rise last week. He said that the UK economy is much stronger than official figures suggest and that low unemployment, higher wages and increased energy prices could keep inflation above 2%.
The important point to note here, is that with McCafferty being replaced by Haskel, the MPC would have one less member calling for rate hikes, with no guarantee that Haskel would follow McCafferty's mode of thought. This appeared to suggest to the markets that interest rates could rise more slowly and sterling took a hit as a result.
But the truth is nobody knows. We might yet see some hard evidence which supports McCafferty's belief that the UK economy is faring better than currently thought. The Federal Reserve have hiked rates recently and the European Central Bank has announced it will end its quantitative easing programme from December 2018. Fiscal stimuli is being withdrawn in Europe and the US, so it isn't impossible that the UK will start doing the same.
Take a look at our forward contracts to see about reserving a price for your currency which will give your business the peace of mind that only comes about from removing uncertainty.
GBP: mortgage approvals come in higher than expected
The only economic data release of note from the UK yesterday was the UK mortgage approvals for May, which showed that British banks approved 39,244 mortgages from an upwardly revised 38,327 the month before. The markets had been expecting 38,200 approvals, so the figures were good and represent the highest level for four months.
In sharp contrast to this bit of positivity came a warning from the Chief Executive of the Society of Motor Manufacturers and Traders, Michael Hawes. He warned Theresa May that 860,000 jobs could be at risk for the car manufacturing industry unless the government remains in the customs union 'as a minimum', with a deal that delivers 'single market benefits'.
Hawes' comments came a few hours after BMW confirmed it would have to close its UK production sites if car components were caught up in customs delays after Brexit. There are now just nine months until the UK leaves the European Union, so a resolution would certainly be better sooner rather than later.
Today we will see the CBI distributive trades for June, as well as the BoE's latest financial stability report. Governor Mark Carney is also set to deliver a speech and it will be interesting to see whether he has anything to add to comments made by Haskel and McCafferty yesterday.
EUR: quiet start to the week, but it gets busier from tomorrow
The euro lost a little bit of ground against the dollar yesterday, despite there being no major economic data releases from across the eurozone. Indeed, it has been a very quiet start to the week for the eurozone and today is not that much different. Having said that, the euro has been experiencing some volatility of late, not least because of the ECB's announcement that it would be keeping interest rates on hold until at least the middle of next year, so a little lull in proceedings isn't all that bad.
It will pick up from tomorrow though, when we have a series of releases for June. We will see business and consumer confidence, as well as services, economic and industrial sentiment In Germany, we will have Gfk consumer confidence, as well as the preliminary inflation rate for June.
Then, on Friday, we will see the eurozone's inflation rate. So, what has started off quietly becomes a much busier week towards the end.
USD: Harley-Davidson in Trump's firing line
US motorcycle manufacturer Harley-Davidson was the subject of a Twitter attack from Trump yesterday, after the company announced it would be moving some of its production out of the US. Trump suggested that the move had nothing to do with the new retaliatory tariffs imposed by Europe and the trade war was being used an excuse.
Given the recent concerns over a global trade war, it is hardly surprising that consumer confidence in the US has dipped. Figures released yesterday showed that CB consumer confidence fell to 126.4 in June from an upwardly revised 128.8 in May. The markets had been expecting a figure of around 128.
Today we will see durable goods orders for May and the goods trade balance for the same month.
For more on currencies and currency risk management strategies, please get in touch with your Smart Currency Business trader on 020 7898 0500 or your Private Client trader on 020 7898 0541.