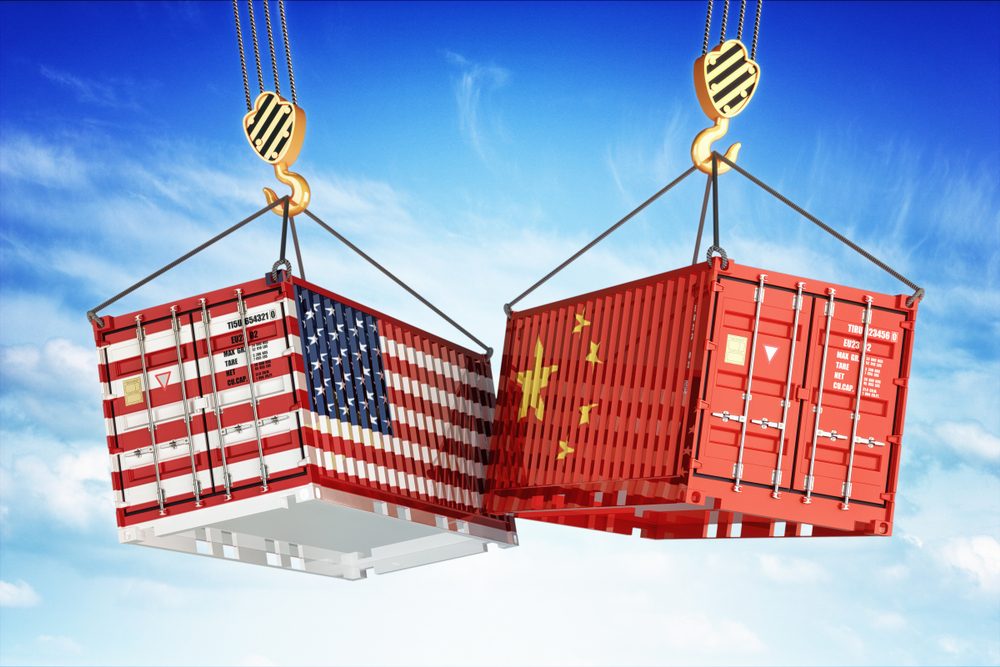 He'd been threatening it for a while, but in the early hours of yesterday morning we learned that Trump had imposed tariffs to a further $200 billion of Chinese imports. The escalation of the China trade war rattled markets around the world, with Bloomberg arguing that the trade dispute is now close to the point where neither side can back down. Once we reach the point of no return then we could see some significant impacts on the global economy.
We have included a full list of all of the products that will be affected by the new tariffs, which might be of interest to you (scroll down to page 11). Some of the more bizarre products on the list include shark fins, manure spreaders, bovine semen and badger hair for shaving brushes.
China's retaliatory measures are not yet known, but it is more or less certain that it will impose its own tariffs on US imports. If American companies operating in China are targeted, it is possible that the US stock market could be hit even harder than the Asian markets. Still, the US has the upper hand, as China simply cannot match the scope of the US tariffs on account of its importing less from the US.
Trump arrives in the UK today for what is a highly controversial visit. It is believed that he will spend hardly any time in London to avoid protests in the capital.
The current political and economic uncertainty is something we'll be alluding to in our currency forecasts. They'll be available for you to download in the near future. In the meantime, why not refer our services to an individual or company? We previously offered Marks & Spencer's vouchers worth up to £50, but we've changed to Amazon vouchers now as that gives you far more options to treat yourself.
Complete a simple form and when your referral makes their first trade, an Amazon voucher will be winging its way to you.
GBP: Trump set to visit the UK today
It was a quiet day in the UK for economic data releases and the political landscape was fairly sedate too, especially considering what a rocky start to the week we have had. Perhaps everyone is now on their best behaviour in anticipation of Trump's visit to the UK later today.
Sterling weakened against the dollar but was fairly steady against the euro. When we have a scare like the fresh wave of trade tariffs imposed on Chinese imports, investors often look for safe havens to put their money into. The dollar is traditionally a safe haven which is why it performs well during crises such as these.
It is a quiet end to the week for the UK, but after a rocky start perhaps that's for the best.
EUR: European markets fall lower following trade fears
The European markets fell today following Trump's decision to impose a fresh wave of tariffs on Chinese imports. With Tuesday's ZEW economic sentiment indices for Germany and the eurozone falling to their lowest levels for years, this news is far from welcome.
Investor confidence has been significantly affected by fears over a trade war with America and Trump's actions are not those of a man who is prepared to back down. Having said that, the eurozone will not take any action lying down – but therein lies the fears of a trade war.
The euro lost a little ground to the dollar but it wasn't as bad as it might have been, but then there were no major economic data releases from the UK, US or eurozone. It was the stock markets that saw the most action yesterday and that could continue throughout the rest of the week as the tensions between the US and China rumble on.
Today we'll see the German inflation rate for June, as well as the eurozone's industrial production figures for May.
USD: China trade war with the US ratchets up another notch
Trump went ahead with his threats and imposed a fresh wave of 10% tariffs on $200 billion of Chinese imports. The proposal is currently under review, but it could come into effect from September and volatility between now and then is reasonable to expect.
It will be interesting to see how China responds, especially as it doesn't import enough to match the US tariffs, but it could harm the US in other ways, such as by deliberately weakening its own currency, or targeting US companies based in China.
Today we will see the inflation rate for June and initial jobless claims up to 7 July 2018. However, the focus will be on Trump's visit to the UK and what China's response to Trump's actions will be.
For more on currencies and currency risk management strategies, please get in touch with your Smart Currency Business trader on 020 7898 0500 or your Private Client trader on 020 7898 0541.