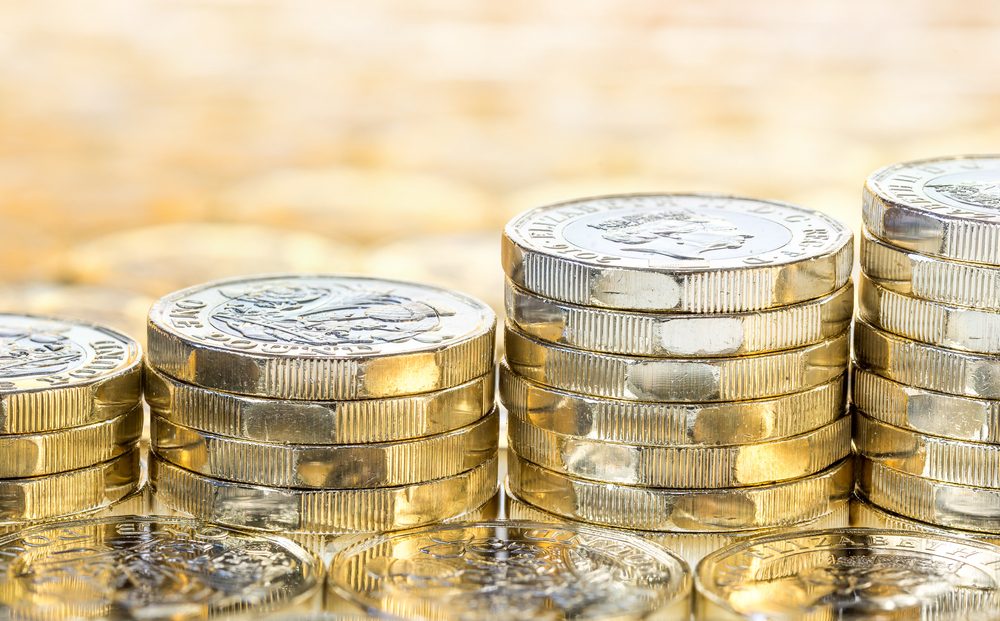 The GDP growth rate figures are usually released every quarter, but the Office for National Statistics has decided to start issuing them every month to (hopefully) provide more accurate readings. Yesterday saw the first ever monthly GDP reading, which showed that Britain's economy has picked up pace. In May, GDP increased by 0.3%, which is up from 0.2% in April but shows how imbalanced the UK economy is.
This is because the growth in the services sector is largely responsible for Britain's economy picking up pace. Construction and manufacturing both shrank, but we should still be thankful for small mercies, especially with sterling remaining steady against the euro and dollar throughout the day. When we consider the recent political turmoil, this is certainly something to be positive about. The release also fuelled speculation that there will be an increase in interest rates in August, but a lot can happen between now and then.
In Germany and the eurozone, the ZEW economic sentiment indices both disappointed. Germany's ZEW dropped by a whopping 8.6 points to -24.7 in July 2018 – the lowest reading since August 2012. The drop is down to escalating fears over the international trade war with the US and filtered through to investor confidence across the eurozone too. The euro weakened a little against the dollar in response.
Overnight, we learned that Trump is slamming a 10% tariff on a further $200 billion of Chinese imports. It is not yet known how China will respond, although retaliatory measures are extremely likely. Asian markets have already fallen this morning, although the tariffs will not be imposed until September at the earliest.
We're busy putting our latest currency forecasts together and we will provide updates on how you can get hold of your copy in due course. For now, why not busy yourselves with a copy of our Treasury Management White Paper? It has proved immensely popular with clients new and old, so do download a copy if you haven't already.
We'd also like to bring our business services to your attention – we are far more than a foreign exchange company and pride ourselves on offering our clients a holistic service. Take a look at our website for further information on how we can help you realise your business growth ambitions.
Finally, good luck to England tonight who are bidding to make the final of the World Cup. There's a sentence we never thought we'd write! Bring it home boys and do us proud.
GBP: Britain's economy grows by 0.3% in May
ONS released its first ever monthly GDP reading yesterday which showed the UK economy grew by 0.3% in May from 0.2% the month before. The jump was largely because of the recent performance of the service sector, which has received a significant boost in the form of a heatwave.
However, the picture wasn't quite so rosy for others sectors. The manufacturing sector contracted by 1.2% in the three months to May, while industrial production output dropped by 0.6% in the quarter. Construction growth fell by 1.7% in the quarter, although much of this can be attributed to the suspension of projects because of the inclement weather we experience a lifetime ago in March.
We also saw that Britain's trade deficit widened by £5 billion to £8.3 billion in the three months to May 2018. This was largely because car exports declined in the quarter and it is worrying that vehicle sales to the US, Oman and Australia all shrank – these will be some of the nations we will increasingly rely upon once we have left the European Union.
Today the Bank of England Governor Mark Carney is due to give a speech, before we all head out to watch England beat Croatia in the semi-finals of the World Cup.
EUR: German investor morale sinks to a six-year low
The German ZEW figure came in at -24.7 in July which was far below the -18 analysts had forecast. Despite some recent positive economic data from Germany, it is clear that fears over a possible trade war with the United States continue to weigh heavily on investor confidence.
The picture wasn't much rosier in the eurozone too, as its ZEW figure came in at -18.7 against an expectation of -13.2. Investors will clearly be hoping for a resolution to the situation before long and it could well be a case that the old adage 'no news is good news' doesn't prove true in this case. The uncertainty is particularly damaging and there could be some who want to know what is going to happen, irrespective of what that might be.
The euro didn't do all that bad considering, but we have known for some time now that interest rates are unlikely to increase until next year, and economic data from the eurozone has been disappointing overall. What a difference a year can make! Still, if a resolution to the trade war is forthcoming, we could see a reversal in fortunes.
USD: quiet day for the US but a busier end to the week
It was fairly quiet in the US yesterday, although there was plenty to keep us going in the UK and eurozone. The political turmoil that has afflicted the UK government this week put Trump in the background for once; his nomination of Brett Kavanagh to the Supreme Court would surely have got more UK headlines were it not for the resignation of Johnson and Davis.
In truth, today is not all that different, with another quiet day on the agenda for US economic data. However, we can look forward to a busy end to the week, with the inflation rate for June due for release on Thursday, as well as initial jobless claims to 7 July 2018.
On Friday, we'll see the University of Michigan's consumer sentiment reading for July.
For more on currencies and currency risk management strategies, please get in touch with your Smart Currency Business trader on 020 7898 0500 or your Private Client trader on 020 7898 0541.