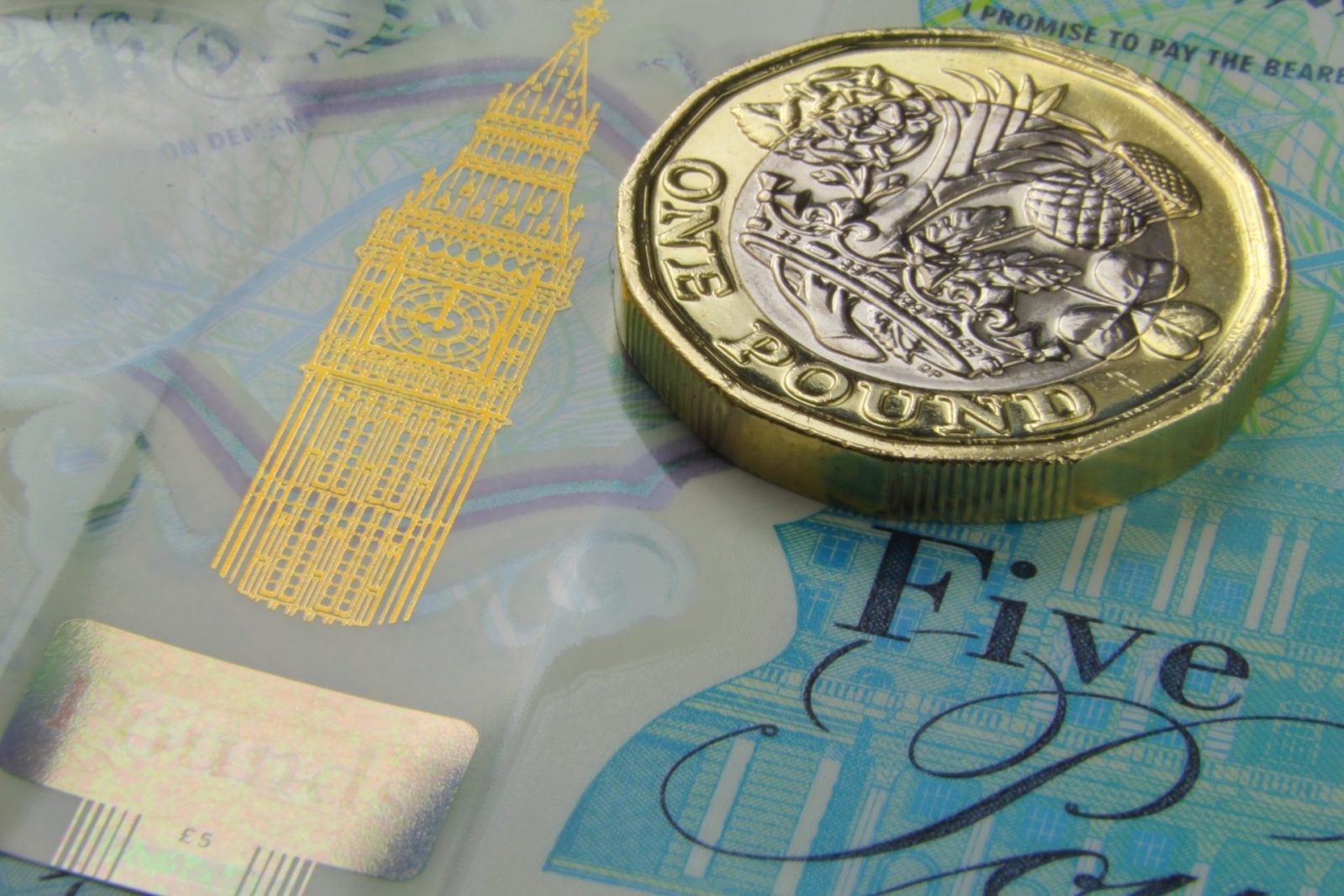 Sterling continued where it left off on Friday as it climbed even higher against the US dollar to reach levels not seen since before the Brexit vote. It will be extremely interesting to see how long the run continues and whether the $1.40 mark can be breached anytime soon. The fact that Spain and the Netherlands have said they would back a soft Brexit has clearly helped but it is difficult to pinpoint the exact reasons for dollar weakness.
The chief talking point from yesterday was that Carillion went into liquidation which could potentially put 20,000 UK jobs at risk. It is unclear at this stage precisely what is going to happen, but the government will provide funding to ensure that services such as school dinners and hospital cleaning (just two of the services Carillion provided) won't be interrupted. That is unlikely to be cheap.
The main economic data release yesterday was the eurozone's balance of trade surplus which widened to €26.3 billion in November 2017 from €23.8 billion the same month in the previous year. The figure smashed expectations of €22.4 billion and is the largest trade surplus since March. The euro strengthened against the dollar but pretty much traded sideways against the pound.
Finally, the news you have all been waiting for! The latest in our series of quarterly currency forecasts is now available for you to download. We have made a concerted effort to make the download process as simple as possible, so you are just two steps away from receiving your free copy. Do let us know your thoughts and if you have any questions then please do not hesitate to get in touch with one of the team.
GBP: how long will GBP's run against USD last?
Despite some worrying news from Carillion, the pound continued its recent surge against the dollar to reach fresh highs. Indeed, the levels it finished the day on were the highest seen since the Brexit vote. While there are some tangible reasons for sterling strength (particularly to do with the City's hopes for a soft Brexit), it is less clear why the dollar should be in a position of weakness against a basket of currencies.
Yesterday was otherwise quiet (apart from Carillion going into liquidation), but today is much busier as we will see the inflation rate for December. It currently stands at 3.1% and is expected to dip to 3%. However, it would be positive news if it came in below that, as the gap between wage growth and inflation would be narrower than expected which would ease some pressure on UK households – at least for the time being.
We will also have the release of the retail price index on a month-on-month and year-on-year basis.
EUR: balance of trade surplus smashes forecasts
Like sterling, the euro enjoyed a positive run against the dollar yesterday and made some decent gains. It practically traded sideways against the pound throughout the day despite some genuinely impressive trade data.
The trade surplus for the eurozone had expected to come in at €22.4 billion but the actual figure was €26.3 billion. Exports rose by 7.7% while imports increased at a much slower rate of 7.3%.
Today is relatively quiet, although there is a raft of data set to be released from Germany. We'll see the inflation data and wholesale prices for December.
USD: dollar continues to slide against a basket of currencies
The dollar slid once more against sterling and the euro in a move that is quickly becoming a trend. It is difficult to pinpoint the exact reasons for the weakening because while there has been some encouraging Brexit news for the UK and positive economic news for the eurozone, that doesn't explain the whole picture. The worry will be that once a sustained period of weakness happens it can be difficult stop it. Definitely something to keep our eyes on for the next few days and weeks.
An article in Bloomberg yesterday showed that JP Morgan appear to be resolute in their belief that by March 2018, the pound will fall to $1.30. This really does help demonstrate how forecasts can't ever be relied upon – the major banks can't agree on future GBP/USD movements so what chance do the rest of us have? Do download your copy of our latest quarterly currency forecasts to see the disparities between the experts.
Today is another quiet one for US economic data and so attention will no doubt be focused elsewhere. Having said this, there is always the possibility that Trump will do or say something that steals the headlines, but let's wait and see.
For more on currencies and currency risk management strategies, please get in touch with your Smart Currency Business trader on 020 7898 0500 or your Private Client trader on 020 7898 0541.