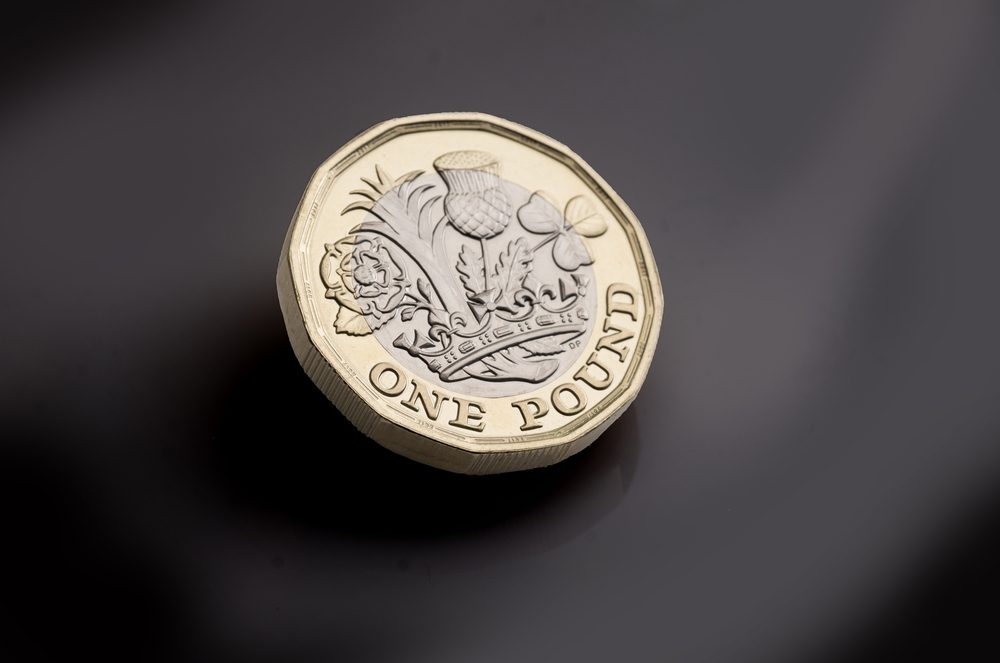 Sterling pushed through the $1.30 mark on Friday after comments made by Michel Barnier were published. The European Union's chief negotiator said the EU was open to discussing other 'backstops' on Brexit. Investors were encouraged by the news and sterling promptly jumped against the euro and dollar.
However, as the day wore on, the pound lost some of the ground gained in the morning. Better-than-expected non-farm payrolls helped boost the dollar a little and the pound fell back below the $1.30 threshold. It has been hovering around that mark for a couple of weeks now and it will be fascinating to see when the next big move comes and in which direction it will be.
On one hand, any developments in the Brexit negotiations will be seen as a positive for sterling and, if we get confirmation that a deal has been agreed, we can reasonably expect a sharp spike. On the other hand, if no deal is reached, a significant slide would not be out of the question. Recent reports have certainly appeared to be positive as far as agreeing a deal is concerned, but the fact remains that nothing has been agreed.
Then of course we have ongoing trade fears. Trump is now in a position to impose a fresh wave of tariffs on $200 billion worth of Chinese imports – if he wants to. China has said it will retaliate if he does and we know from previous experience that investors tend to look for safe havens in uncertain times. If they do so again, the dollar will be buoyed against a basket of currencies.
Writing these daily updates helps us keep on top of what is happening in the political and economic worlds, but it also helps solidify the fact that nobody truly knows what is going to happen from one day to the next. One negative statement about Brexit could send sterling tumbling, while one Tweet from Trump could weaken the dollar. We are living in uncertain times and this is reflected in the currency markets.
As we approach the final quarter of 2018 it is worth giving some serious thought to your foreign currency exposure. Are you managing it effectively? Our team is on hand to discuss your current strategies and see if we can offer some refinements. We did just that with The Collective who actually ended up making some money through a vanilla option. Remember: FX should never be seen as a revenue stream, but we work hard to ensure your budgets, margins and profits are protected. If you make some money then that's just icing on the cake.
GBP: sterling jumps before falling back
Friday was yet another topsy turvy day for the pound as there is currently little risk appetite. Reuters published details of comments made by Barnier which seemed to be positive for the future of Brexit negotiations and the pound pushed through the $1.30 barrier for the first time in a week.
However, as the day progressed, positive jobs data from the US helped the dollar retrace most of its earlier losses, although the pound did hold on to most of its gains against the euro. More clarity on Brexit and trade wars is required before we can reasonably expect any major currency moves. It is simply too much of a risk at the moment to put all eggs in one basket, which perhaps best explains why we keep seeing a move in one direction before it pulls back in the other direction.
The week starts off in extremely busy fashion for UK economic data, with the headline release being July's balance of trade figures. We will also see construction output, and manufacturing and industrial production figures. Tomorrow we have the unemployment rate and average earnings and the Bank of England's interest rate decision on Thursday. Rates will not be increased this time around but it will be interesting to see what policymakers say about future policy.
EUR: German trade surplus drops
The German trade surplus fell to €16.5 billion in July from €18.8 billion in the same month a year earlier. It is the smallest surplus since January 2017, with imports jumping by some 12% to reach an all-time high. Meanwhile, industrial productions figures for July showed they declined by 1.1% when a 0.2% increase had been expected.
The third estimate of the eurozone's GDP growth rate for the second quarter of 2018 came in below expectations to post 2.1%. Economists had expected a dip to 2.2% from 2.4% in the previous period, but it declined by more than that. On a quarterly basis, growth hit 0.4% which was in line with expectations. The euro slid against sterling and the dollar, but it could have been worse in light of the disappointing figures. The markets are cautious at present which might well have prevented the single currency falling further.
In sharp contrast to the UK, there are no releases from the eurozone today. However, tomorrow we will see the ZEW economic sentiment indices from Germany and the eurozone. On Wednesday we will have the industrial production figures from the eurozone and the European Central Bank will announce it is keeping rates on hold on Thursday.
USD: non-farm payrolls cement healthy US employment
On Thursday, we saw how only 163,000 private sector jobs were created in August and there was speculation this could signal that non-farm payrolls would miss expectations. On Friday we saw that they had – but rather than disappointing, they came in better than forecast. Non-farm payrolls increased by 201,000 in August which serves to underline how robust the US jobs market is at present.
The news helped the dollar retrace its earlier losses against sterling, although last week's range was pretty tight when we look back. There has been some significant intraday volatility recently, but by the end of each day, we keep ending up more or less where we started.
It's a fairly quiet start to the week for the US, but on Thursday we will see the inflation rate for August and the retail sales figures on Friday. We will also see industrial and manufacturing production figures, as well as the University of Michigan's consumer sentiment.
For more on currencies and currency risk management strategies, please get in touch with your Smart Currency Business trader on 020 7898 0500 or your Private Client trader on 020 7898 0541.