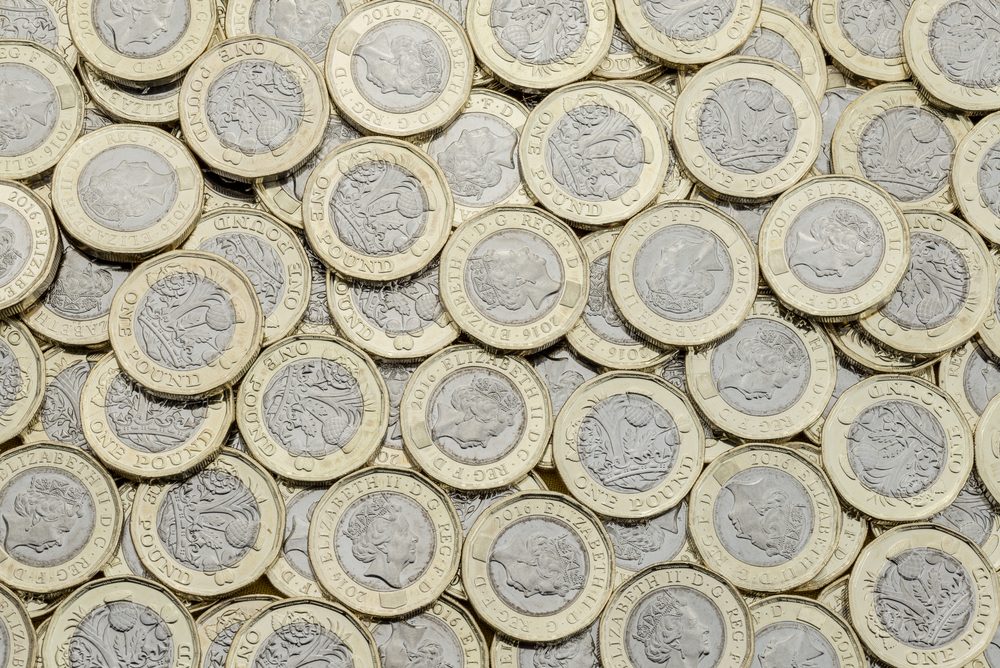 It has been an extremely positive start to the year for sterling so far, with some strong gains against the dollar and it hasn't done too bad against the euro either. This week, it has just about continued to strengthen against both of them – will February see this trend continue or will sterling's recent fortunes do an about-turn?
Yesterday poured a little cold water on affairs, as UK factory growth was shown to have slowed. Markit's manufacturing purchasing managers' index came in at 55.3 from January from 56.5 in December 2017. It is worth noting that any figure above 50.0 shows growth so it's nothing to get too concerned about just yet.
Still, as mentioned, the pound strengthened once more against the dollar and, while it lost some ground against the euro, the losses were only very slight. In Europe, manufacturing PMI came in line with expectations at 59.6 and in Germany the figure was 61.1. Over in the US, the reading was 59.1 and, taken together, all of these figures appear to show that the manufacturing sector is in rude health.
The big release of today is the non-farm payrolls for January. December's reading was rather disappointing so it will be interesting to see whether it has picked up in January. Investors have been cautious with the dollar this week but today's economic data releases could lead to some movements. We shall see.
Finally, as previously mentioned, our currency forecasts are available to download. We've had a record-breaking amount of readers this time around so do have a read and see what all the fuss is about. We also have some key dates for your diary over the coming year – events to look out for that could cause some currency movements.
GBP: disappointing manufacturing PMI data
Sterling climbed higher against the dollar yesterday despite some slightly disappointing manufacturing PMI data. It has been expected to come in at 56.5 but the figure was actually 55.3 which was the lowest reading for seven months. Still, it represents relatively healthy growth.
Year-on-year, Nationwide housing prices were at 3.2% against an expectation of 2.5%, while month-on-month they came in at 0.6% against an expectation of 0.2%. Meanwhile, UBS said they expected the Bank of England to raise interest rates in May if a Brexit transition deal is agreed. They did add the caveat that they didn't agree with that, but it is important to be as subjective as possible when making these types of predictions.
Today's only real release is the construction PMI for January. It was 52.2 and is expected to climb to 52.8 and, given the manufacturing PMI yesterday, it will be interesting to see if it comes in as, below, or above forecast.
EUR: manufacturing in the eurozone remains healthy
There was a raft of manufacturing PMI data yesterday and, while the UK's was ever so slightly disappointing, the eurozone's came in as expected as 59.6 Germany also posted healthy growth at 61.1. It is clear that Europe's economic recovery continues and the manufacturing sector across the UK, US and Europe is healthy.
The euro strengthened against sterling and the dollar to continue where it left off last year. 2017 saw something of a renaissance for the single currency and it will be fascinating to see whether it can continue this run throughout 2018. As we have seen over the years, much can happen in a short space of time, but as the eurozone keeps posting strong economic readings, it is difficult to anticipate a significant slip any time soon. That's not to say it won't happen of course, because anything can.
There are no major releases tomorrow and so the focus will undoubtedly be on non-farm payrolls in America. If they come in below expectations we could see some further euro strengthening against the greenback.
USD: investors await the release of non farm payrolls
The dollar has experienced a pretty poor week so far, as investors proceeded with caution given the Federal Reserve meeting and non-farm payrolls were set for release. The Fed only really confirmed what was expected, although they did say they expected inflation to rise and stablise.
However, this week is all about the non-farm payrolls which are due for release at 1:30pm BST. They disappointed in December (which could explain the caution this week), but if the reading comes in strong then it is entirely possible that the dollar could retrace some of its recent losses.
Like the UK and EU, manufacturing PMI came in pretty healthy – it came in at 55.5 in line with expectations. As well as the non-farm payrolls we will have the unemployment rate for January. Pretty big day for the US – will it have any bearing on dollar movements?
For more on currencies and currency risk management strategies, please get in touch with your Smart Currency Business trader on 020 7898 0500 or your Private Client trader on 020 7898 0541.