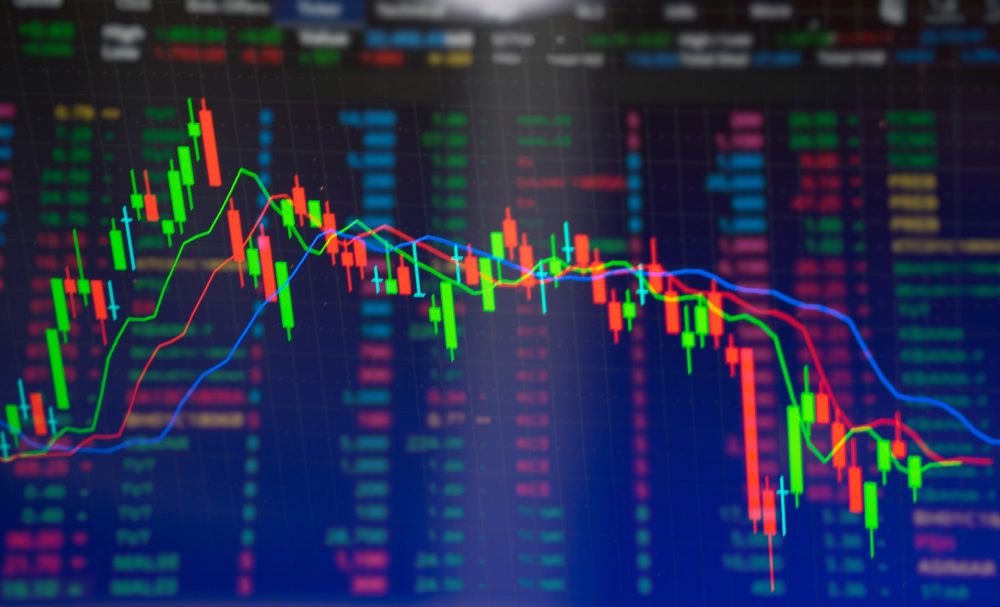 Towards the end of last week, we mentioned that Theresa May said the UK will leave the customs union and will operate its own trade policy after 2020. However, no real suggestion of how this will be achieved was forthcoming and if there's one thing you can bank on as far as the currency markets are concerned, it is that they simply do not like uncertainty. This best explains why sterling began the day by weakening against the euro and dollar, as it became clear that despite what May said, it is still entirely possible that the UK will remain within the customs union beyond the transitional arrangement.
It really is quite staggering that nobody yet knows what is happening with Brexit, even though the results of the EU referendum were announced almost two years ago. The House of Lords have voted 15 times against May's government over Brexit and in what is perhaps a mark of how desperate she is becoming, May approved the creation of nine Conservative peers. While May would certainly deny it, there might be some truth in suggestions that this is a cynical attempt to push through her Brexit plans.
The only economic data release of note on Friday, was the eurozone's balance of trade report, which showed that while the trade surplus widened, it came in €1.3 billion lower than the markets had expected. As with many of the recent releases from the eurozone, it is a positive step, but not quite as good as it might have been. It will certainly be interesting to see what the European Central Bank make of it when they next convene.
The main releases this week are the UK's GDP growth rate and inflation rate for April. Inflation is expected to hold steady at 2.5%, but if it were to come in above that figure there could be some speculation that the Bank of England might increase interest rates. The pound would then likely strengthen, but with the raft of disappointing economic data over the last few weeks, it wouldn't be at all surprising if investors didn't react at all. It wasn't so long ago that the markets thought it would take something spectacular to keep rates on hold. Now it would take something spectacular for them to increase. We will also see the meeting minutes from the Federal Open Market Committee and if they intimate there could be several rate hikes this year then we will likely see some dollar strengthening. We could be set for a volatile week.
One of the factors we told our audience to focus on in our currency forecasts was the BoE. When we came to write our forecasts, the markets had priced in a rate hike by more than 75%. It was even possible that there could have been another rate hike after that. But if HSBC is to be believed, there won't be any for the rest of 2018 or even 2019. It just goes to show how quickly things can change and why it is so important to protect your foreign currency exposure against such drama. Give one of the team a call today and they will be happy to speak with you about how best to protect your budget, margins and profits.
Finally, we wanted to let you know that our very own Harry Narenthira has organised a fundraising effort for Children with Cancer UK. He, along with many others from our trading team, will take part in the Wolf Run to raise money for a truly wonderful cause. You can read more about Harry's story on his Just Giving page. The support he has received so far has been nothing short of overwhelming, with more than £8500 raised in just over two weeks, but he really wants to break through the £10,000 barrier, so we thought we'd bring it to your attention and see if you can help him get over the line!
GBP: pound weakens further amid Brexit uncertainty
On a relatively quiet end to the week for UK economic data, it was Brexit uncertainty that once more came to the fore to exert unwieldy influence on the pound. Rumours that the UK might well remain in the customs union beyond the transition arrangement contradicted an earlier statement by Theresa May and the pound promptly weakened against the dollar. It retraced earlier losses against the euro, but that is likely down to the fact that the ECB will leave interest rates unchanged for the foreseeable future.
Nothing is set to be released today, but tomorrow we will see the public sector net borrowing figures for April, while Wednesday sees the all-important inflation rate. On Thursday we will see retail sales for April and the week will end with the second estimate of the GDP growth rate for the first quarter of 2018. It is expected to dip from 1.4% to 1.2% which could spell trouble for the pound.
The chart below shows sterling's movements against the dollar over the past month. As you can see, the pound hasn't been having a great time against the greenback. Fears over the economic impacts of Brexit haven't helped matters, but neither has the growing consensus that the Bank of England will likely keep interest rates on hold for the foreseeable future. The volatility between the pairing really does help highlight how important risk management strategies can be for UK businesses with dealings in foreign currency.
EUR: balance of trade widens but falls short of expectations
The key release from the eurozone on Friday was the balance of trade for March. The surplus had been expected to widen to €27.9 billion from €18.9 billion the month before, but it actually came in at €26.9 billion. Perhaps more importantly, the figure showed a contraction from the same month a year previous. This is a real indication that growth appears to be slowing across the eurozone and economic projections could yet prove a little too optimistic.
It is a quiet start to the week for eurozone economic data, but on Wednesday we will see the German Markit manufacturing purchasing managers' index for May, as well as the composite, manufacturing and services PMI across the eurozone. We will also see the final reading of Germany's GDP growth rate for the first quarter of 2018 on Thursday, as well as German consumer confidence for June.
USD: could the dollar take off against sterling this week?
The last two months have been good for the dollar to say the least. It has been a little volatile on an intraday basis but, overall, it has made some solid gains against sterling and the euro. Its performance against the pound in particular has been pretty impressive and while there have been no big moves recently, it has consistently strengthened a little which has amounted to something more tangible. The gains now stand at around eight cents since 16 April.
On Wednesday we will see new home sales for April, as well as the minutes from the FOMC meeting. These could provide clues as to future economic policy, especially concerning interest rate rises for the rest of the year. It wouldn't be a surprise to see some significant currency volatility this week, so strap in and get ready for a potential rollercoaster.
For more on currencies and currency risk management strategies, please get in touch with your Smart Currency Business trader on 020 7898 0500 or your Private Client trader on 020 7898 0541.