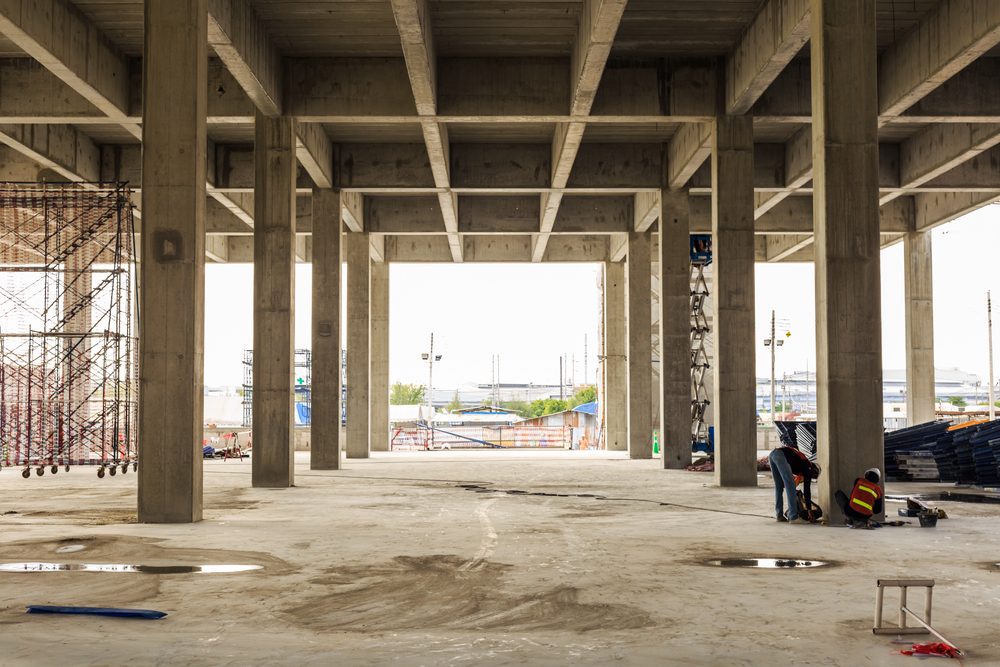 The US dollar continues to lead the way this quarter and has consistently strengthened against sterling and the euro. The dollar's status as a safe haven currency has helped, but so too has the belief that there will be several interest rate rises throughout 2018. Sterling and the euro have struggled of late, partly because of uncertainty surrounding Brexit, but also because of poor economic data. As it stands, interest rates are unlikely to be raised in the UK or Europe anytime soon and the lack of support for each currency has caused them to both move within a very limited range against each other. We are essentially waiting for a catalyst to drive them one way or the other.
Yesterday was fairly quiet for economic data, with no releases from the UK and only some limited ones from the US and eurozone. Still, despite the lack of headline releases, the eurozone still found time to disappoint once more, as eurozone construction output came in well below expectations.
It had been expected to increase by 2.2% from February to March, but the actual figure showed a more sedate growth figure of 0.8%. Of course, it is still positive that the sector grew, but to miss market expectations by quite so much will hardly imbue investors with the confidence in the euro they have been sorely lacking of late.
The euro promptly weakened against sterling which is good news for those of you planning a trip to the continent in the near future, but experience shows this could all change very soon indeed. Of course, if you were to manage your currency risk properly then there would be no need to concern yourselves at all. With the right approach, you can protect yourself against adverse market movements, whilst still having the flexibility to capitalise on favourable movements. Speak to a member of our team today who will be able to talk you through the available options.
Today is a quiet end to the week, with no major economic data releases on the schedule. We will see the eurozone's balance of trade figure for March, but next week's UK inflation rate is the next major release to look forward to. Or not, as the case may be. It currently stands at 2.5% and the question really is whether the gap between inflation and average earnings will widen, contract or stay the same. If there were to be a spike, this could increase expectations of an interest rate rise. We can expect some sterling movements on the back of the release, though in which direction is anybody's guess.
Speaking of guessing, there's still time to get hold of our latest currency forecasts. Inside you'll find what some of the major banks are forecasting for currency pairings over the course of the next 12 months.
GBP: everything in due course, but nothing forthcoming
Sterling strengthened against the euro again yesterday to make it four consecutive days of gains. However, if we look at the movements in more detail, we can see that in recent times, the pound has tended to lose more ground in a short space of time than it subsequently makes up. For example, the levels it hit yesterday are around the same it was at eight days ago, yet in that time it has made gains on six days. A big move is perhaps overdue and it will be fascinating to see when that movement comes and, when it does, in which direction it will be.
In other news, Theresa May said that the UK will leave the customs union and will operate its own trade policy after 2020. This would normally be headline news, but as is frequently becoming the case, no real suggestion of how this will be achieved was forthcoming. As it stands, there is no Brexit-related trade and customs bill for MPs to see, or anything whatsoever about immigration and fisheries. For now, it feels as if everything should be taken with a pinch of salt. What we really need to see is an actual plan – not vacuous statements that feel designed to appease hard Brexiters in her party.
EUR: Macron supports proposal to protect companies
The euro weakened against sterling following the release of some more disappointing economic data. Eurozone construction output grew by 0.8% in March, but this was well below the 2.2% growth the markets had been expecting.
Meanwhile, French President, Emmanuel Macron waded into the Iran deal debate, saying that the European Union needs to protect companies who want to continue trading with Iran. In a speech he delivered at a EU summit in Sofia, Bulgaria, Macron supported a proposal for the EC to protect and compensate companies who are hit with US sanctions. More problems created by Trump's volatility and a situation that threatens to drag on for some time to come.
Today we have the eurozone's balance of trade for March which is expected to significantly increase from a €18.9 billion surplus to a €27.9 billion surplus. That would be extremely positive for the eurozone and certainly welcomed given recent economic data releases.
USD: initial jobless claims come in worse than expected
In the week ending 12 May 2018, some 222,000 Americans filed for unemployment benefits, up from 211,000 the week before. The markets had been expecting an increase, but only to 215,000, and yesterday's figure is the highest for four weeks.
However, there was some more encouraging news in the form of the Philadelphia Fed Manufacturing Index, which increased to 34.4 in May from 23.2 the previous month. It has been expected to dip to 21 and the reading is the highest since May 2017. The increase was largely attributed to an improvement in new orders, shipments and employment. The US economy does look to be doing well of late, although dollar movements were fairly limited against the euro and it weakened against sterling.
The other talking point from yesterday's events was Total's announcement that it is planning to withdraw from its large Iran gas field deal. It sent Brent crude up to $80 a barrel for the first time since November 2014. And to think – there is still no discernible reason for Trump to have withdrawn from the Iran deal. To then threaten sanctions on those countries who continue to work with Iran simply divides the world. The whole idea behind the deal was to prevent nuclear proliferation and now the dominoes look set to tumble. Worrying times.
For more on currencies and currency risk management strategies, please get in touch with your Smart Currency Business trader on 020 7898 0500 or your Private Client trader on 020 7898 0541.