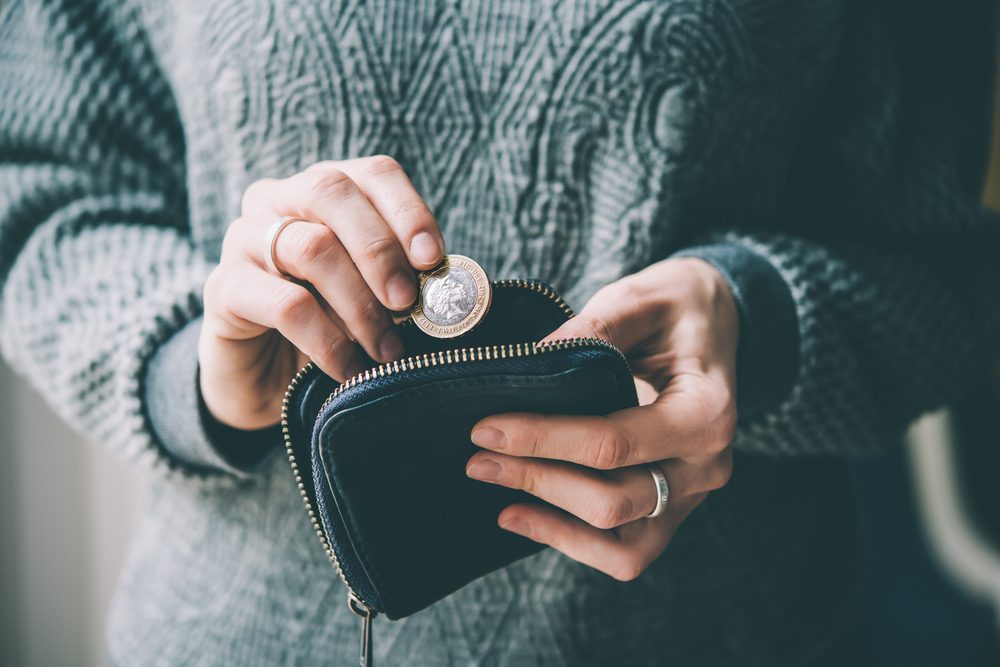 There was some welcome news from the UK yesterday, as we learned that real wages continue to outpace inflation – at least for the time being. In the run-up to the release, there was speculation that a strong reading could help boost sterling, as healthy wage growth could indicate a gradual pick up in inflation; this in turn could encourage the Bank of England to increase interest rates later this year.
However, while average earnings in the three months up to March pushed up to 2.9% from 2.8% the month before, sterling weakened once more against the dollar. For now, it appears that investors simply aren't buying the idea that UK interest rates will increase anytime soon. The unemployment rate also came in as expected, remaining at a 42-year low of 4.2% in the three months up to March 2018. With more people in work and wages rising, it is hoped that this will boost consumer spending, which dropped by 2% last month.
Meanwhile, there was more disappointing data from the eurozone, as Germany was shown to have expanded by just 0.3% in the first quarter of 2018. The figure had been expected to come in at 0.4% and is a far cry from the 0.6% growth reported in the final quarter of last year. While the figure still points to growth, it is yet another release that has come in below expectations. The euro weakened sharply against the dollar to cap what has been a relatively volatile few weeks between the pairing.
In the US, retail sales increased by 0.3% in April which was as expected. However, the figure from March was revised upwards from 0.6% to 0.8%. The news was received warmly from the markets and helped support the dollar's strengthening against sterling and the euro. It is clear which currency is in the ascendancy at the moment and it is showing no signs of stopping just yet.
With all the uncertainty, volatility and unpredictable economic data releases, now would be as good a time as any to grab hold of a copy of our Treasury Management White Paper. It provides an overview of some of the things to consider when considering your foreign exchange risk and is free to download.
GBP: Britain's cost of living squeeze is easing
Real wages continue to outpace inflation which should leave us all with a little bit more money in our pocket. Excluding bonuses, average earnings increased by 2.9% in the three months to March – the most since the three months to August 2015.
However, it wasn't all good news yesterday, as we learned that UK productivity fell by 0.5% in the first quarter of 2018. It is also perhaps worth noting that average earnings including bonus fell from 2.8% in February to 2.6% in March. Ultimately, this means that workers will have to wait longer for real wages to recover and goes some way to justifying the BoE's decision to keep rates on hold, in that inflation is unlikely to increase as a result.
There was also some alarming news regarding the number of EU nationals working in Britain. Over the course of the last year, the total EU workforce in Britain fell by 28,000. When we consider that EU immigrants make up around 5% of English NHS staff and 10% of all doctors, services could become strained in the near future.
EUR: German economy grew by just 0.3% in first quarter
It was a busy day for the eurozone, with a raft of economic data releases. First up was Germany's GDP growth rate for the first quarter of 2018 which came in below expectations at just 0.3%. The figure had been expected to come in at 0.4% which would still have been slightly concerning, but the fact it halved from the 0.6% in the final quarter of 2017 should be some cause for consternation. Year-on-year, it came in at 2.3% against an expectation of 2.4%.
Across the eurozone, the GDP growth rate was 0.4% which had been predicted by analysts and while both figures still represent growth, they still show that growth is slowing. It will be fascinating to see how the economy performs throughout the rest of the year and whether the eurozone's economic performance peaked in 2017.
The German ZEW economic sentiment index for May came in unchanged and as expected at -8.7, as fears over a trade war continue to spook economists, as well as the political uncertainty surrounding Trump's decision to withdraw from the Iran deal. It is the lowest reading since November 2012 and any hopes that the figure might beat expectations were soon extinguished.
Today we will see the inflation rate for Germany and the eurozone. European Central Bank President, Mario Draghi is due to give a speech around 1pm and it will be interesting to see whether he has anything to say about the recent economic data releases.
USD: US retail sales increase in April
The main release from the US yesterday was the retail sales figures for April. Sales increased by 0.3% last month which was in line with expectations, but we also saw the March figure revised upwards from 0.6% to 0.8%. In contrast with the UK, it appears that the American public have been spending their money.
The dollar enjoyed another decent performance against sterling and the euro, and the oil price hit a new three and a half-year high. The rise is largely down to Trump's decision to pull the US out of the Iran deal which could see some Iranian oil production taken off the market.
Today we will see industrial and manufacturing production figures for April, as well as building permits for the same month.
For more on currencies and currency risk management strategies, please get in touch with your Smart Currency Business trader on 020 7898 0500 or your Private Client trader on 020 7898 0541.