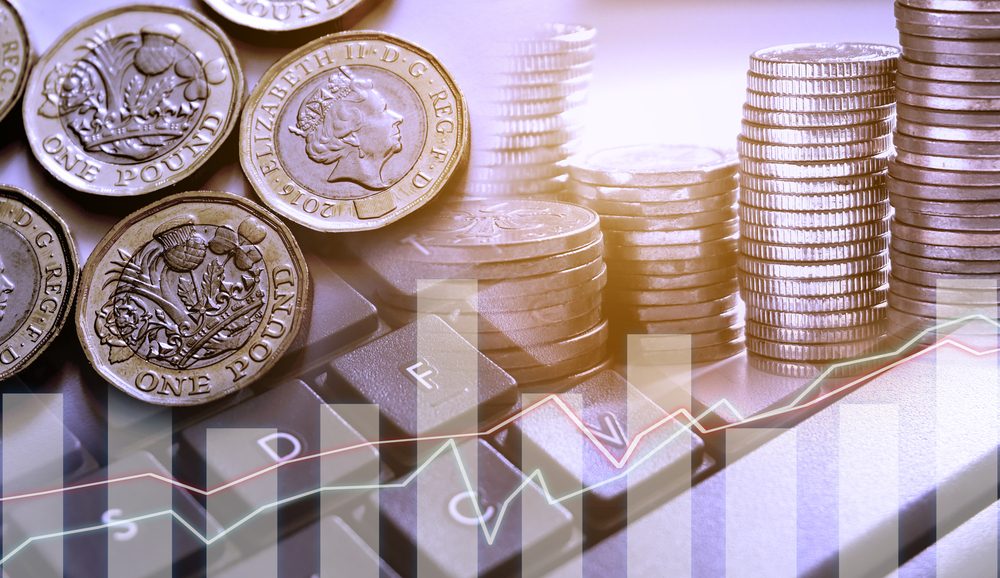 It was an extremely quiet start to the week for economic data, although sterling did manage to retrace some of its recent losses against the dollar to continue a trend set towards the end of the week. While the moves have done little to restore faith in the pound just yet, it is a move in the right direction. Still, there was more sobering evidence of a struggling UK economy, with reports that British shoppers are deserting the high street in greater numbers than the same period during the recession in 2009.
According to Visa, consumer spending dropped by some 2% last month which brings the total of recorded declines to 11 months in the past year. Given that inflation has begun to fall and average earnings have grown faster, it is reasonable to have expected the public to have started spending more on the high street. But not yet. Indeed, almost one in 10 town centre shops now lie empty. UK average earnings figures for March are set to be released later today and are expected to have pushed up from 2.8% to 2.9%. Let's hope that extra cash bleeds through to increased consumer spending soon.
Meanwhile, Trump increased hopes that trade tensions between China and the US are easing, as he appeared to an extend an olive branch in the form of a Tweet on Sunday. Apparently, he is hoping to help the Chinese phone company, ZTE, find a means to get back into business, fast. It remains to be seen whether this will influence future trade talks, but the US stock market opened higher, suggesting traders are more optimistic.
Today is a big day for economic data, with the aforementioned average earnings set for release and we will also see the UK employment rate for March. In the eurozone, we will see the GDP growth rate for the first quarter of 2018 in Germany and the eurozone, while the all-important ZEW economic sentiment index is also scheduled for release. Last month, the index dropped to an alarmingly poor -8.2, so it will be interesting to see whether it has picked up at all. We will also see April's retail sales figures for April.
You might have heard us mention the importance of risk management over the past few weeks and given the volatility we have seen so far this year, it's certainly worth having a read through why having a risk management strategy is so important for UK businesses with exposure to foreign currency. Our currency forecasts really do highlight the unpredictability of the currency markets and while it is true they could move in your favour, it is equally true they could move against you. The question really is: can you afford to take that risk?
GBP: footfall in April down 3.3% compared to last year
Figures released yesterday showed that British consumers are simply choosing to stay at home as opposed to taking to the high street to indulge in a bit of a shopping. Of course, everything comes with the caveat that the UK experienced a shocking period of bad weather, but even taking that into account, the figures aren't exactly encouraging. In the past two months, there has been a drop of some 4.8% – worse than was recorded in the same months during the 2009 recession.
It is easy to think such things shouldn't concern those of us who do not have a stake in the high street firms who will struggle as a result, but more and more well-known UK businesses are going into administration, with the loss of hundreds (if not thousands) of jobs. The knock-on effects of these events eventually filter through to all of us and it is hoped that something can be done about it sooner rather than later. Let's hope the sun will encourage more of us to shop, but the truth is that it is likely to be further increases in average earnings that make a real difference. We'll see the figures later today.
We will also see the unemployment rate for March in what is an otherwise quiet week for UK economic data.
EUR: will the German ZEW economic sentiment index recover?
Last month we saw the German ZEW economic sentiment index drop sharply to -8.2 as business leaders became increasingly concerned over the threat of a trade war. Trump's decision to impose tariffs on steel and aluminium imports could yet have significant repercussions for everyone involved and this, coupled with some disappointing economic data from the eurozone, led to a drop in confidence.
As a survey of up to 300 experts from banks, financial departments and insurance companies, the ZEW index is seen as a leading indicator for Germany's economy. The figure is actually expected to remain at -8.2, but there will be those hoping for a recovery. We will also see the GDP growth rate from Germany and the eurozone, as well as industrial production figures for March. These are expected to push much higher than before and we could see some euro movement depending on what the figures suggest.
Speaking of the euro, it traded sideways against sterling throughout yesterday, but it did manage to make some gains against the dollar. It has still not breached the $1.20 figure we last saw towards the end of April, but that won't cause the European Central Bank any sleepless nights.
Finally, it is worth mentioning that there is an increased possibility of a populist government in Italy. The anti-establishment Five Star Movement and the far-right League are on the brink of power, but it did little to the markets. It should serve as testament to what the world is like right now – there was a time when such news would have rattled the markets, but everyone appears to have taken the news in their stride. We live in extraordinary times where nothing appears out of the ordinary anymore.
USD: Trump extends olive branch to China
Trump had another eventful start to the week, with a Tweet signalling an effort to work with China to the phone company, ZTE, and several other Tweets acknowledging the controversial decision to move the US Embassy to Jerusalem. He said it was a great day for Israel whilst markedly failing to mention that dozens of Palestinians were killed and hundreds wounded in protests in Gaza and the West Bank.
Today is relatively quiet for economic data from the US, but we will see retail sales for April and Trump will no doubt so, say, think or Tweet something or other that is totally unbecoming of a man in his position. But then, perhaps not. You never can tell these days.
For more on currencies and currency risk management strategies, please get in touch with your Smart Currency Business trader on 020 7898 0500 or your Private Client trader on 020 7898 0541.