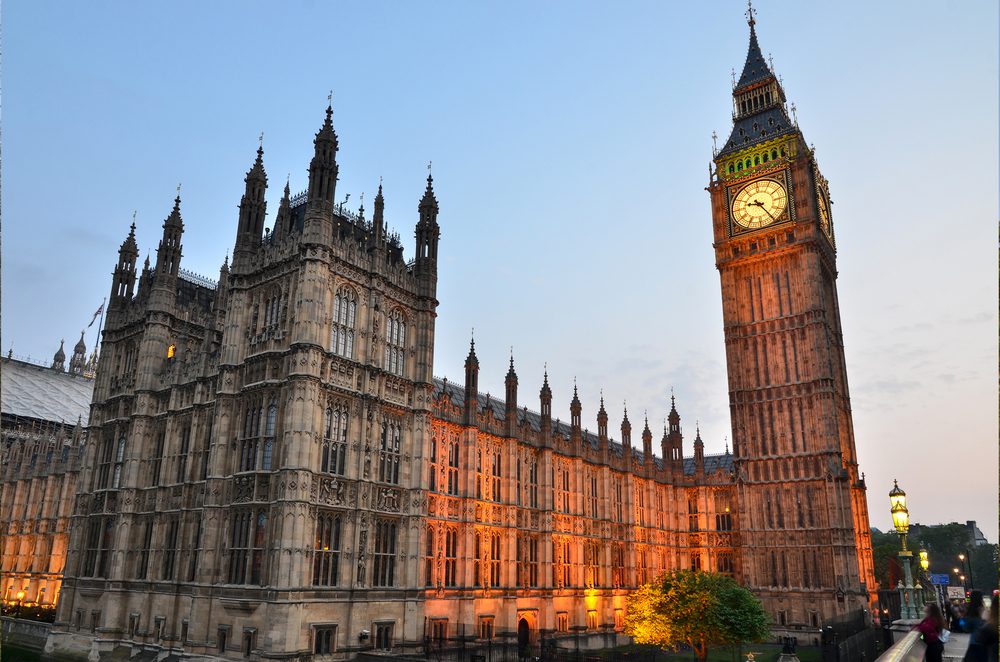 British MPs could well make this a night to remember, as the Parliamentary vote on Theresa May's Brexit deal takes place at 7pm tonight. Towards the end of Friday, sterling continued its fine form against the dollar by creeping above the $1.32 mark. This continued through Sunday, but it slipped a little yesterday. Fears of a no-deal Brexit have been receding over the past week or so, as Labour was reported to be in support of an amendment put forward by Yvette Cooper that is designed to prevent the UK leaving the EU in a disorderly fashion.
However, Jeremy Corbyn is yet to confirm that and there are now doubts surrounding whether Cooper's amendment has the support of the opposition party. It is all so confusing. There have been reports this morning that Tory remainers and Brexiters have joined forces to propose a potential solution to the impasse that would involve extending the transition period by nine months. Many amendments have been tabled but it is up to the Speaker, John Bercow, to decide which amendments are considered.
We'll be open until at least 8pm tonight so do drop us a line on 0207 898 0500.
Yesterday, we alluded to the fact that many banks have heightened their expectations concerning sterling's performance throughout this year, but whether that proves to be the case is anybody's guess. Let's remember that these predictions are always subject to change, which is why companies like ours exist – we help de-risk businesses from uncertainty, provide peace of mine, and protect your, budgets, margins and profits.
Our latest forecasts detail the rate predictions from the so-called experts and the disparities should help highlight the importance of the service we provide.
GBP: Parliamentary vote takes place tonight at 7pm
There are now just 59 days until Brexit and I have absolutely no idea what will happen next. MPs will vote on Theresa May's Brexit deal tonight, as well as several amendments – although exactly which of those tabled will be considered is the decision of one man. Labour looked set to whip MPs to support Cooper's amendment that would prevent a no-deal Brexit, but now it looks like they won't. Hopefully we will get some more clarity tonight although I won't hold my breath.
There are no economic data releases on the schedule today, but that's perhaps just as well given that we have one of the most important Brexit-related days ahead of us. Parliament will meet to vote on Theresa May's Brexit deal and, although it is likely to be heavily defeated again, it will be interesting to see which amendments are passed.
There is a suspicion that the UK is heading for a softer Brexit than previously thought, with many people hopeful that a no-deal Brexit will be avoided. Tonight's result could go some way to confirming that which would certainly support sterling's recent moves.
EUR: Greece to issue a new five-year bond
Yesterday. Reuters reported that Greece is preparing to issue a new five-year bond. Last August, the country emerged from its third international bailout programme since 2010 and the issuing of new bonds is a means to generate some much-needed capital. Put simply, people will be able to purchase bonds from the Greek government which offer a fixed income for five years, when investors will have the option to receive their initial investment back. However, it is possible that the investment will be seen as highly risky, which may mean the government will be forced to offer a high rate of interest.
It is all quiet on the eurozone front today, but tomorrow is an extremely busy day, beginning with the German Gfk consumer confidence reading for February. We will also see (deep breath), eurozone business and consumer confidence for January, and services, industrial and economic sentiment readings for the same month. Then there is the preliminary reading of the German inflation rate. Today then, should be seen as the calm before the potential storm.
USD: US-China trade talks set to start on Wednesday
Stocks around the world drifted lower yesterday as investors appear to be nervous about the high-level trade talks that will take place between the US and China later this week. It will be hoped that some progress can be made when negotiators meet in Washington on Wednesday, especially given the deadline is the end of February – on 1 March, increased tariffs are set to come into play which would presumably have the opposite effect of calming tensions.
The only release of note from the US today is the consumer confidence reading for January. It is expected to fall a little to 124 from 128.1 the previous month. Tomorrow we will see the Federal Reserve's first interest rate decision of the year. Rates are expected to be kept on hold at 2.5% this time around, but it will be interesting to see what policymakers have to say about fiscal policy throughout this year.
For more on currencies and currency risk management strategies, please get in touch with your Smart Currency Business trader on 020 7898 0500 or your Private Client trader on 020 7898 0541.