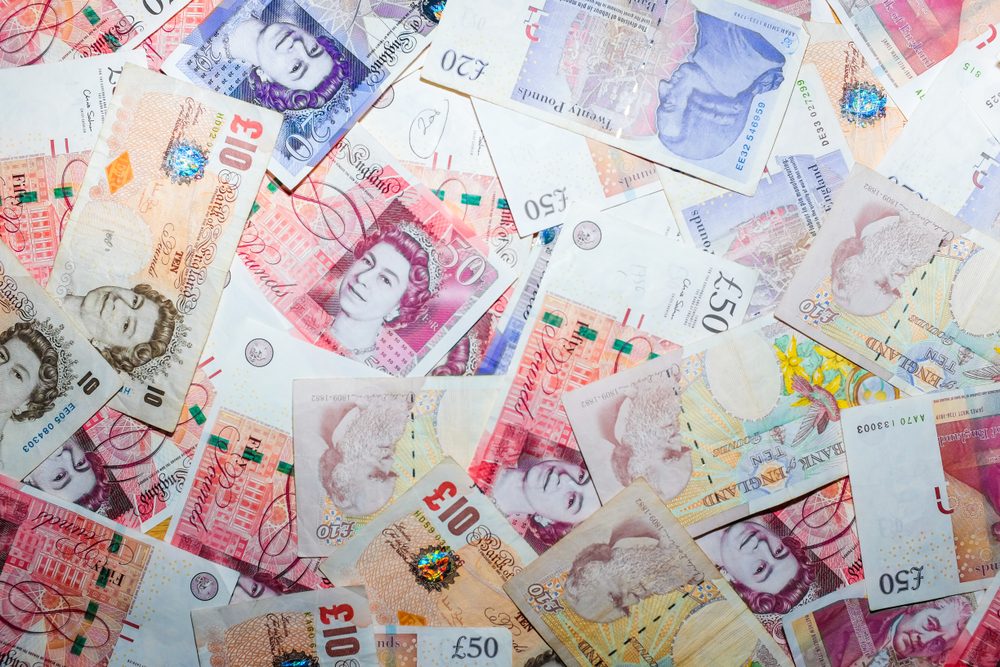 Sterling enjoyed another fine day on Friday as it posted its fifth consecutive day of gains against the dollar to climb firmly above the $1.31 mark. After Theresa May's Brexit plans were roundly rejected by Parliament, it looked as if the pound might weaken, but there has been so much resistance to the idea of a no-deal Brexit – particularly Labour's support for Yvette Cooper's bill that is designed to prevent no deal – that sterling is enjoying something of a renaissance at present.
We thought we would bring your attention to an article written by the Financial Times which makes the point that banks have nudged their forecasts for the pound up in recent days as fears of a no-deal Brexit recede. This explains the recent sterling gains, but there is still so much that needs to overcome and achieved before anybody can firmly rule out a no-deal Brexit. Speaking of forecasts, have you got hold of your free copy yet? If not, then we encourage you to do so. They have proven immensely popular this time around and we hope they make for interesting reading.
The business minister, Richard Harrington, praised Airbus for branding the government's handling of Brexit a 'disgrace' and said a no-deal Brexit would be 'a total disaster for the economy'. He conceded that Theresa May might well decide he is not the right person for the job, but he was dismayed that the prime minister appears to have done nothing to avert the possibility of exiting the EU without a deal.
Trump's longtime political advisor, Roger Stone, was arrested on seven charges in Mueller inquiry, while the German Ifo business climate was just the latest reading for the eurozone's largest economy to disappoint. There are several releases from the euro area this week, so it could be another difficult week. Over the weekend, we saw the longest ever US government shutdown come to an end, as Trump yielded to political pressure. The president is insistent it is not a concession, but he is yet to receive a dollar of the $5.7 billion he has asked for to build a border wall.
Sterling's performance could be dictated by what happens at tomorrow's Parliamentary vote on the Brexit deal, although any amendments are not legally binding. Still, were any to pass, May would be under intense pressure to support them.
GBP: receding of no-deal fears boosts the pound
The pound has been the best performing currency over the past week, as investors are firm in their belief that the UK will not exit the EU without a deal. Of course, nothing is certain as yet, but as the saying goes 'buy on the rumour, sell on the fact' – and there is a general feeling that, somewhat ironically, the chances of a no-deal Brexit are receding with each passing day.
Mortgage approvals came in at 38,779 for December, which was slightly below the 39,000 the markets had been expecting. CBI distributive trades for January improved to 0 in January from -13 the previous month, although this was still below the 2 analysts had predicted. The figure is clearly headed in the right direction though.
There are no economic data releases on the schedule today, but then everyone is focused on tomorrow's Parliamentary vote on the Brexit deal anyway. In its current form, May's deal has virtually no chance of being agreed, but there have been several amendments that could change the course of the negotiations so far. Investors will be hoping that a no-deal Brexit is officially ruled out – at least on the part of the UK.
EUR: Ifo business climate well below expectations
The euro ended the week on a high against the dollar and broke through the $1.14 mark several times throughout Friday. The moves came despite yet more disappointing data from the eurozone, as the Ifo business climate index for Germany dropped by 1.9 points to 99.1 in January and well below expectations of 100.6. It is the lowest reading since February 2016 and comes as global trade tensions and Brexit uncertainty continue to exert influence on sentiment.
It was not a great week for the eurozone, as the German manufacturing sector contracted for the first time since November 2014. The European Central Bank admitted that the risks surrounding eurozone growth have now moved to the downside and that further stimulus is required to support the economy.
Today ECB president Mario Draghi is being kept busy, with two speeches on the schedule. We do not expect him to say anything too different from what was said at last week's press conference. On Wednesday, we will see the Gfk consumer confidence reading for February, as well as business and consumer confidence, and economic, services and industrial sentiment. It could be another tough week for the eurozone.
USD: Roger Stone arrested on seven charges in Mueller inquiry
There was more bad news for the Trump administration on Friday, as Roger Stone was arrested on seven charges in the Robert Mueller inquiry. The indictment alleges that Stone tried to contact WikiLeaks several times concerning documents stolen from the Democratic national committee, then passed that information to Trump's election campaign team. Stone has been a political adviser to Trump for some time and it could spell danger as far as the president is concerned.
Not much happening on the economic data schedule today, but tomorrow we will see the consumer confidence reading for January. On Wednesday, we will see mortgage applications up to 25 January 2019, employment change figures for January, the Federal Reserve's interest rate decision and some US-China trade talks. There might well be some activity on the currency markets, depending on whether any progress is made in the negotiations.
For more on currencies and currency risk management strategies, please get in touch with your Smart Currency Business trader on 020 7898 0500 or your Private Client trader on 020 7898 0541.