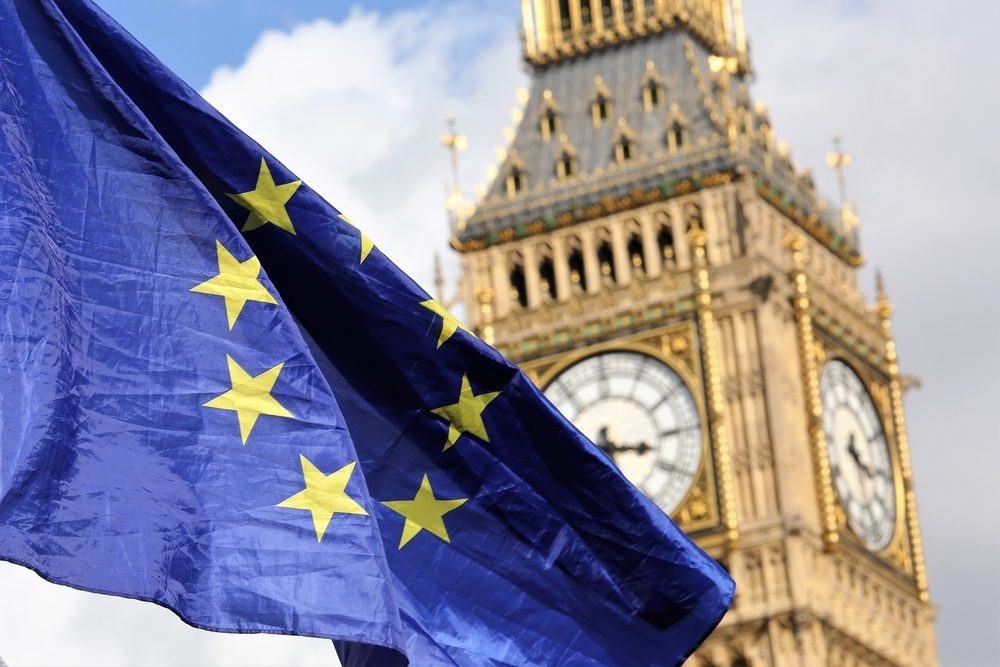 Today is the day we have all been waiting for since…well, 10 December 2018, when Theresa May delayed the initial Parliament vote on her Brexit deal. Back then, the justification for the delay was that May would have lost the vote by a large margin, but very little has happened since then to think tonight will produce a different result. But you never know. It is also very difficult to know exactly what will happen if the bill is defeated, but there are seven possible paths:
May brings the deal back to MPs, perhaps with some minor tweaks

May resigns immediately

Tory backbenchers depose May and then try to negotiate a deal

May calls a general election

Labour tries to trigger a general election

A second referendum becomes a very real possibility

No deal
We will be open 8am – 9pm today to manage your FX requirements.
ACT NOW:
Protect your budget, margins and profits

Discuss tailored risk management strategies

Guidance on how to prepare for Brexit
Contact the team on corptraders@smartcurrencybusiness.com or give us a call on 0207 898 0500. In the event of a significant market movement, your open positions could lose value and trigger a Margin Call. Please contact your trader to discuss.
The day began with Liam Fox, the international trade secretary, conceding that while it wasn't impossible for the government to win the vote, it was unlikely. Later, No 10 released an exchange of letters between May, Donald Tusk and Jean-Claude Juncker. The contents of the letters showed nothing new, although Tusk and Juncker do emphasise that they are serious about finding technical solutions to the Irish border issue. The DUP responded by saying that its concerns about the backstop were heightened as a result of the letters, which is probably the exact opposite of what May wanted to achieve by publishing them.
May went on to deliver a speech in Stoke-on-Trent, where she said that Brexit could be halted if her deal gets voted down. The prime minister warned that Parliament is more likely to block Brexit than let the UK leave without a deal. Quite what evidence she has for that is unknown, but she was obviously trying every trick in the book to persuade MPs to support her bill. We will find out if her ploys have worked later tonight. Meanwhile, Gareth Johnson resigned as a whip, saying he could not support the government's position on Brexit.
Industrial production in the eurozone fell to its lowest mark since February 2016 in November, in another sign that the global economy is slowing. These are worrying times for the eurozone, especially given that recent data from France, Germany and Italy suggests the eurozone's economy could head into a recession in 2019.
Today's highlight is clearly the Parliamentary vote on the Brexit deal that takes place at 7pm. Ministers have spent all day pleading with MPs to back Theresa May's deal, but the outlook does not look good and it is widely expected the bill will be heavily defeated. We could see some significant sterling volatility as a result. If it is defeated, it remains to be seen what will happen next, with a wide variety of possible outcomes, including a second referendum, a no-deal Brexit and a renegotiation of the terms of the UK's withdrawal.
GBP: May's last-gasp attempt to sway Parliament vote
Theresa May delivered a speech yesterday that was clearly designed to gather support for her Brexit plans. After No 10 released letters between the prime minister, Tusk and Juncker, she spoke about Brexit and how, if her Brexit deal is rejected, no Brexit would become more likely than no deal. Interestingly, May refused to firmly rule out extending article 50, although she said that she doesn't believe the government should.
Sterling had a decent start to the week, as it made more ground against the euro and dollar. It has been climbing higher throughout the day, but when Robert Peston sent out a Tweet suggesting that the European Research Council will be voting for May's deal tomorrow, sterling spiked. It pushed above $1.29 at one point but slipped back soon after – it might well be because of the caveat that May will have their support unless Hilary Benn withdraws his amendment. We can expect to see further volatility throughout the week, although in which direction the main moves will be is almost entirely dependent on what happens in the aftermath of the Brexit vote.
There are no economic data releases on the schedule today, which is perhaps just as well given that at 7pm we will see the Parliamentary vote on the Brexit deal. There have been reports that MPs plan to take control of Brexit if May's bill fails, although a leading Tory rebel has denied this. I guess we will see later tonight.
EUR: industrial productions figures come in below expectations
More worrying signs from the eurozone yesterday, with the eurozone's industrial production figures showing a decrease of 3.3% in November 2018 compared to the same month a year before. The markets had been expecting a more modest decline of 2.3% so the figures are particularly disappointing. On a monthly basis, production fell by 1.7%, when a drop of 1.5% had been forecast.
The monthly figures showed the biggest decline since February 2016 and the slump was broad-based. There are now real concerns that the eurozone economy is slowing and could even suffer a recession in 2019. The picture in France, Germany and Italy does not look good and given these are the eurozone's three largest economies (once you take the UK out of the picture), this year could be a rocky one for Europe.
While the headlines will no doubt be taken up with Brexit-related news in the UK, it is a fairly busy day for the eurozone, with the full year GDP growth figures from Germany set for release. The German government will also announce its budget for 2019 and the eurozone's balance of trade figures for November are also on the schedule. The European Central Bank president, Mario Draghi, is also set to deliver a speech this afternoon.
USD: government shutdown is now the longest in history
It's official: the current government shutdown is now the longest in history. Now in its 24th day, there is still no clear way out of the mess, as Trump refuses to budge and instead spends his time firing Tweet after Tweet out. On Sunday night, he threatened to devastate Turkey economically if they attack Kurdish forces following on from his decision to withdraw US troops from Syria. Yesterday, he suggested that the shutdown is the fault of the Democrats, despite previously claiming he would be 'proud' to shut the government down.
Yesterday afternoon, Trump spoke to reporters in Washington, where he predicted that the US and China will reach a deal to end the trade war. He claimed that the US was winning concessions from China that previous administrations would have been laughed at for requesting. The claims came on a day where China reported the biggest ever trade surplus with the US at $323 billion. It is worth pointing out that the two largest economies in the world have to reach a trade deal by the end of February. At that point, Trump will increase tariffs on more than $200 billion of Chinese imports from 10% to 25%. That will almost certainly force China to retaliate.
It is pretty quiet day in the US today, although there will no doubt be much to talk about with the government shutdown now officially the longest in history. There will be a couple of speeches from the Federal Reserve's Neel Kashkari and Esther George. It will be interesting to see whether they have anything to say about rate hikes in 2019.
For more on currencies and currency risk management strategies, please get in touch with your Smart Currency Business trader on 020 7898 0500 or your Private Client trader on 020 7898 0541.