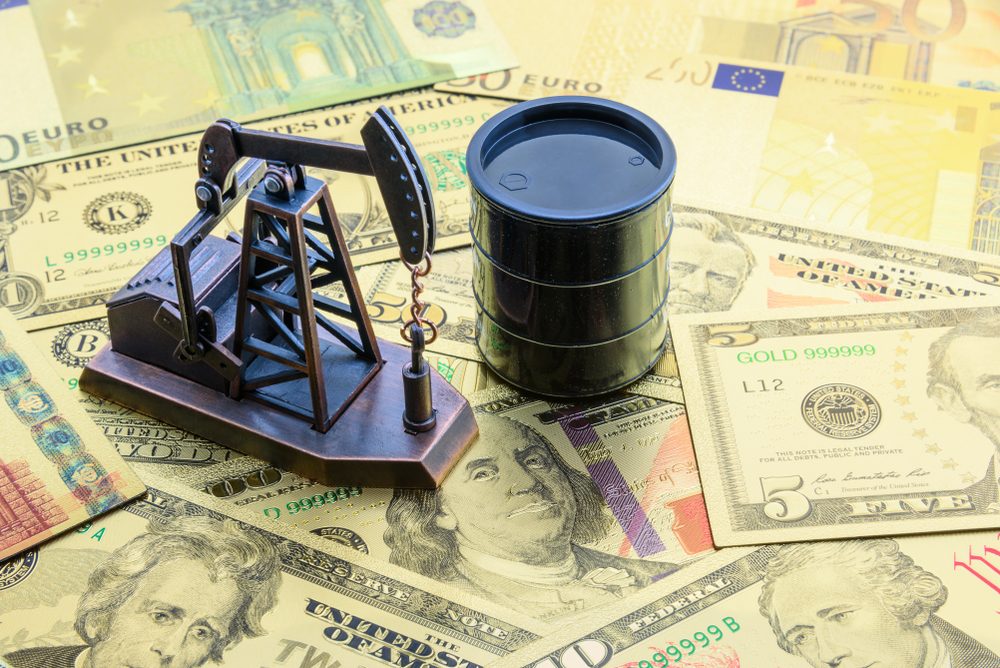 Oil prices climbed above $82 a barrel yesterday which is the highest mark for four years. The reason for the increase is a limited supply and has largely been brought about through reimposed US sanctions on Iran. Opec resisted increasing production at the weekend and the price of a barrel soared. There is speculation that prices could hit $90 or even $100 a barrel by the end of the year.
On the currency markets, sterling climbed higher against the dollar for the second day in a row following last week's biggest one day drop in 2018. This can largely be attributed to growing hopes of a Brexit deal following comments made by Dominic Raab on Monday. Still, there is a general feeling that this wave of optimism can only continue for so long. There are reports from Reuters that hedge funds are making large bets against sterling, as much as $6.51 billion.
Speaking of which, Next published its results for the half year ending July 2018 yesterday. It is 75 pages long so we don't expect you to trawl through it, but on page 51, the report talks about some indirect risks and point number one is devaluation of sterling. The paragraph makes for interesting reading:
There is a risk of volatility in the value of the Pound and NEXT has covered all its Dollar currency requirements for the whole of 2019/20 at rates that are comparable to the exchange rate in the current year. In effect, we have insured the Company against cost price volatility as a result of the potential devaluation of the Pound. The corollary of this is that if the Pound significantly strengthens next year we will not reap any of the reward until the following year.
Not only have Next hedged all of their dollar exposure for the whole of 2019/20, they are prepared to swallow the possibility that they could lose out by doing so. Importantly, they are more concerned with securing peace of mind and acquiring certainty by hedging their exposure. This perfectly chimes with the message we try to communicate to all of our clients and this might help reinforce how important it is to protect your business, especially in this remarkable period of uncertainty we find ourselves within.
GBP: Brexit hopes fuel sterling's strengthening
Although the moves weren't anything too dramatic, the pound managed to climb against the dollar for the second day on the trot. Following its significant weakening against the greenback on Friday last week, investors were waiting to see if there were any further Brexit developments. While it is fair to say there haven't been as yet, optimistic comments made by Brexit secretary Dominic Raab at the start of the week were enough to boost the pound against the dollar.
However, it is vital that some concrete evidence of progress in Brexit negotiations is forthcoming, otherwise we could see another big drop. If nothing else, Friday helped show what we might expect to happen to sterling if we exit the EU without a deal. Clearly, the markets are worried about such an event occurring and it will be hoped that an agreement can be reached before the deadline.
Today we have the UK finance mortgage approvals for August which are expected to creep up a little from the previous month and we will also see CBI distributive trades for September. The survey's results are expected to dip to 16 from 29 which would be quite the drop.
EUR: we could see ECB rate hike in September 2019
Somewhat remarkably, the last time the European Central Bank increased interest rates was in 2011, when Jean-Claude Trichet was president. Under Mario Draghi's tenure, rates have been kept on hold at 0% and there has been speculation that there might not be an increase during his presidency (which is set to end on 31 October 2019).
However, on Monday, Draghi suggested there would be a 'relatively vigorous' pickup in underlying inflation. This has been interpreted by some that rates could rise faster than previously thought and there could well be a hike as early as September 2019. Obviously we will know more nearer the time, but Draghi's comments certainly marked a notable shift in his rhetoric.
The euro made some gains against the dollar as the markets are fairly bearish about the greenback at present, while moves were very limited against the pound. It's a fairly quiet day for the eurozone, although the European Central Bank will be holding a non-monetary policy meeting. It is unlikely that there will be any fireworks from the meeting, but you never can tell.
USD: oil prices could hit $90 by end of the year
The dollar weakened further against sterling and the euro yesterday, despite the fact that interest rates are likely to be hiked later today. The truth is, the markets have 100% priced in a 25 basis point increase so no dollar movements related to this are expected. Interestingly, there is currently a 72% chance of another 25 basis point hike in December, which would be the fourth hike of 2018.
There were no major economic data releases yesterday but there was plenty to discuss, with oil prices climbing above $82 – the highest mark for four years. There is increasing speculation that we might soon see prices hit $100 a barrel, with some suggesting we could see the $90 mark before the year is out. The increased cost can at least be partly attributed to the US imposing sanctions on Iran which caused exports to fall by more than 700,000 barrels a day.
America has a busy schedule lined up for today, with the new home sales figures for August, before we will see the aforementioned interest rate decision from the Federal Reserve. The Federal Market Open Committee will also release its economic projections and the Fed's press conference will certainly be interesting.
For more on currencies and currency risk management strategies, please get in touch with your Smart Currency Business trader on 020 7898 0500 or your Private Client trader on 020 7898 0541.