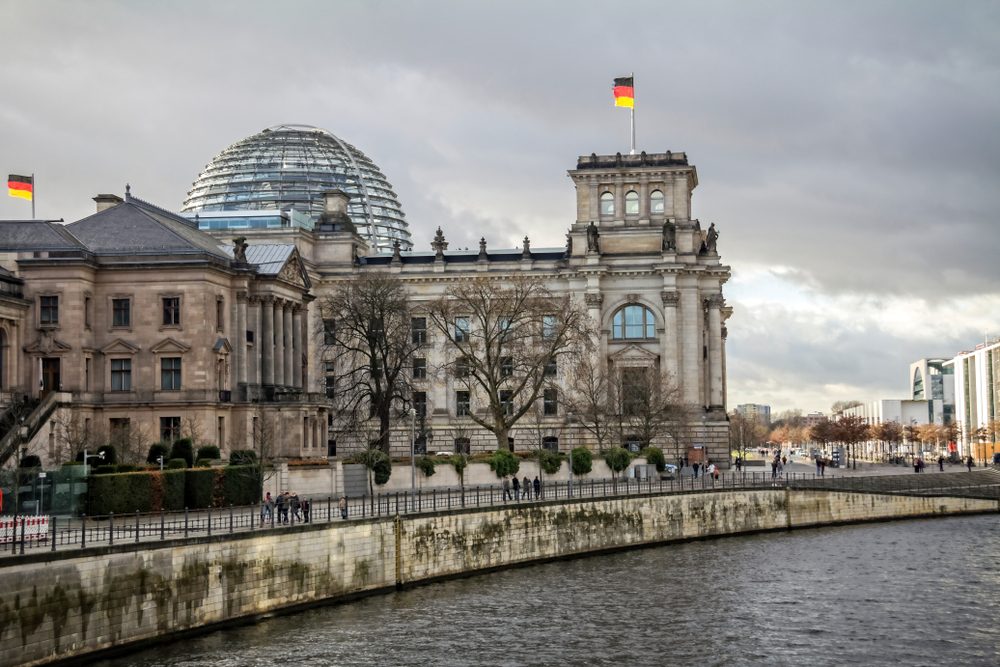 As we said in our Key Dates for Your Diary 2018, one of the things to look out for in the coming days is the German government coalition talks. Chancellor Angela Merkel said she wanted an agreement in place by Rose Monday (12 February), so it was no doubt with a measure of relief that she had reached a German grand coalition deal with the Social Democrats. The situation was certainly a cause for concern, not least because talks broke down last time, but it appears it is resolved. It is worth noting that SPD members are yet to approve the deal, but it is a big step in the right direction.
Despite this positive news, the euro weakened against sterling and the dollar – there are clearly concerns regarding the fact that the SPD might gain control of the German finance ministry which would have a significant bearing on the eurozone's economic policy. One would have thought reaching a deal would have boosted the euro, but this a thorn in the side – for now, anyway.
Meanwhile, the Halifax house price index came in at 2.2% year-on-year in the three months up to January, which was below expectations of 2.4%. It is the smallest annual increase in house prices since July 2017 (which was the weakest gain in more than four years). Not great news then.
As part of the holistic service that we provide to our audience, we offer a range of business services that complement the currency risk management strategies we help businesses put in place. One of these – R&D Tax Credits – helps UK businesses recoup significant amounts of money to help realise their business growth ambitions. With that in mind, we recently published a case study about the work we did with On Air Dining. After introducing them to one of our specialist partners, they managed to recoup £140,000 for the business – and when you consider the whole process took around eight hours from beginning to end, you start to get a feel for how worthwhile making a claim can be. Get in touch with one of our team today to see how we can help.
GBP: Bank of England's interest rate decision today
2018 continues to have her wicked way with the pound as it suffered further losses against the dollar but climbed higher against the euro. The truth is that the pound was at the mercy of the economic news gods (whatever they are) yesterday, as the stock market recovery helped dollar strength and news regarding the German grand coalition caused euro weakness. A remarkable year to date.
The main release for the UK was the Halifax house price index which was disappointing, but today has always been the main focus of the week, with the Bank of England set to announce their interest rate decision. Rates will almost certainly be kept on hold but gaining any understanding of future monetary policy will prove fascinating.
Any indication on reduction of quantitative easing in the future would be interesting too, especially given recent market expectations that fiscal stimulus programmes will soon start to be withdrawn.
EUR: euro slides following German grand coalition deal
It really is quite surprising how the markets can react to news. Reports that Angela Merkel's CDU/CSU party had reached a deal with the SPD should – in theory – have bolstered the euro's position against a basket of currencies.
However, there was a caveat in that the SPD could gain control of the finance ministry and, if true, this could have a significant bearing on future economic policy. The euro has consistently strengthened with the current monetary policy and it is perhaps the case that investors fears a change is NOT as good as a rest in this instance.
Today we have the German balance of trade which could (again, in theory) boost the euro if it comes in better than expected.
USD: another day, another dollar strengthening
It was another good day for the dollar yesterday, after what was a fairly disastrous start to the year (exacerbated by Mnuchin's comments at Davos). There appears to be a period of dollar strength and one wonders how long this will continue and, if it does, what kind of gains it will make.
We learned that mortgage applications in the US increased by 0.7% up to 2 February 2018 following a 2.6% drop in the previous period, while Donald Trump called the recent stock market fall a 'big mistake'. Eloquent as ever. Chicago's Federal Reserve President, Charles Evans, said that US interest rates should not rise before the middle of the year, but this did little to affect the dollar. For now, anyway. Three rate hikes over the year has been mentioned, but there has recently been more and more talk of four or five rate hikes.
Today we have the initial jobless claims up to 27 January 2018 which will be interesting to see.
For more on currencies and currency risk management strategies, please get in touch with your Smart Currency Business trader on 020 7898 0500 or your Private Client trader on 020 7898 0541.