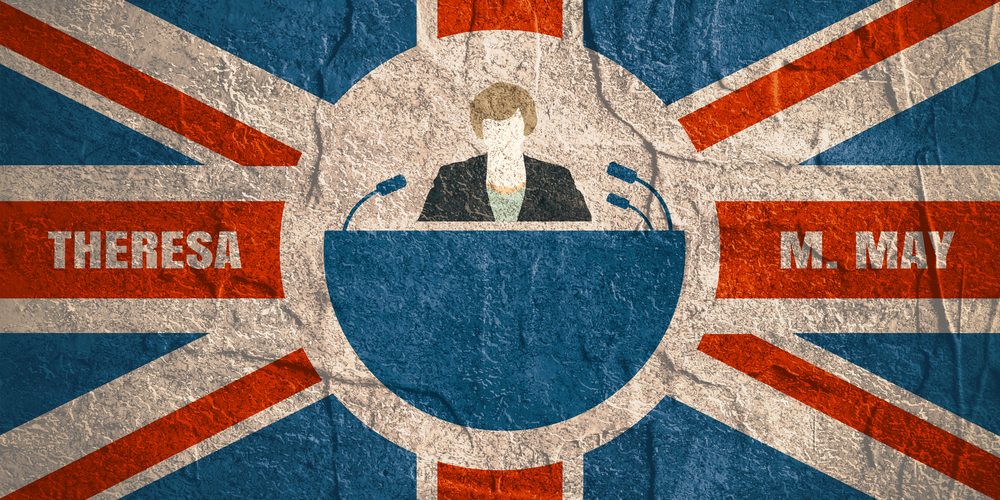 The weekend was dominated by headlines which revolved around Brexit and were a far cry from the Dow Jones report which claimed a divorce agreement could be settled within a week. Less than a week ago, the outlook was more positive than it had been for some time and the pound hit its highest level against the euro since 21 June 2018, but reports over the past couple of days have dampened optimism.
DUP leader Arlene Foster is said to be ready for a no-deal Brexit, David Davis has called for ministers to rebel against a Brexit deal, Sinn Féin has demanded a Northern Ireland vote in event of a no-deal Brexit, Nicola Sturgeon has called for an extension of the Brexit transition period, and even Downing Street has conceded that talks are at an impasse over backstop differences.
Theresa May felt moved to speak to MPs yesterday and told them that the UK and EU weren't far apart on agreeing a deal. However, that appeared to miss the point somewhat, as May is becoming an increasingly isolated figure in negotiating a deal. As it stands, it is nigh on impossible to imagine a majority in the Commons supporting her plans. Indeed, following her speech, several political commentators talked about the fact that there was no support for May's plans from anywhere in the Commons. One MP fired a Tweet out that, by all accounts, doesn't seem too far wrong, while Reuters reported that Angela Merkel said that Brexit is looking 'a bit more difficult'.
Sterling began the day by strengthening against the dollar and made some slight gains against the euro, but slipped back as the afternoon progressed. There was almost a two-cent swing between the GBPUSD highs and lows yesterday, which helps to cement how uncertain everything is at the moment. So much hinges on what happens next in the negotiations and with only five months to go before the UK withdraws from the European Union, the clock is ticking louder and louder.
Our team is putting the finishing touches to the latest edition of our currency forecasts and making them look as brilliant as ever, so while you wait, why not have a read of our Treasury Management White Paper? Failing that, you might want to follow us on LinkedIn or possibly Twitter? It's entirely up to you. One thing we urge you to do, is to protect your budgets, margins and profits by implementing effective currency risk management strategies. We could be in for a choppy few weeks, months, or even years. Hedging your risk is the sensible choice. Get in touch with the team today to see how we can help.
GBP: May delivers Brexit statement to unsupportive Commons
Theresa May delivered a Brexit statement to the House of Commons yesterday but the response from MPs was notably underwhelming. The prime minister is cutting an increasingly isolated figure at present and it is difficult not to sympathise with her. May campaigned to remain in the EU and while she is forced to extol the virtues of a Brexit plan that is almost certainly not going to pass through parliament, David Cameron continues to write his memoirs in his garden shed.
The pound started the day on a high before falling back as the markets became increasingly aware of how much more there is left to be done in the Brexit negotiations. Not only is the EU a factor, but our own MPs can't agree on the best route forward. There are so many hurdles to overcome and we only have five months to overcome them.
It's a hectic day on the economic data schedule, with the claimant count change for September due for release, as well as the unemployment and average earnings figures for August. We should get more of an idea of how the finances of UK households have been in recent times. It will be hoped that the gap between wage growth and inflation has narrowed, which is what economists are predicting at present.
EUR: Tusk says Brexit is more complicated than expected
On what was an extremely quiet day for the eurozone and economic data, the President of the European Council, Donald Tusk, wrote a letter to EU governments in which he said that Brexit is more complicated than expected. Tusk also said that the EU must begin preparing for a no-deal scenario in Brexit negotiations and that a no-deal is now more likely than ever before. He has invited Theresa May to address the remaining 27 member states on Wednesday night.
The ZEW economic sentiment indices from Germany and the eurozone will be released today. Both have been performing extremely poorly of late, so it will be interesting to see if the readings can stage a recovery. The forecasts predict that both will actually worsen. We will also see the balance of trade figures from the eurozone in August.
USD: US retail sales miss forecast
The dollar weakened against the euro and had a topsy turvy day against sterling as Brexit-related news caused some volatility in the pound. US retail sales for September were released and showed that they only grew by 0.1% against an expectation of 0.6% growth. Spending at restaurants and bars went down 1.8%, which is the the most since December 2016.
Wall Street opened lower once more as rising tensions with Saudi Arabia are worrying traders. After speaking with the Saudi king, Donald Trump said that 'rogue killers' might have murdered the Washington Post columnist Jamal Khashoggi. King Salman of Saudi Arabia reportedly denied any knowledge of the killing. Saudi Arabia's vast oil reserves mean that it holds significant power over the global economy, so increased tensions would likely not be good news.
To cap off what is an extremely busy day for economic data, we will see the industrial and manufacturing production figures from the US in September. The US economy has been posting some strong figures in recent times, so it will be interesting to see whether the trend will continue.
For more on currencies and currency risk management strategies, please get in touch with your Smart Currency Business trader on 020 7898 0500 or your Private Client trader on 020 7898 0541.